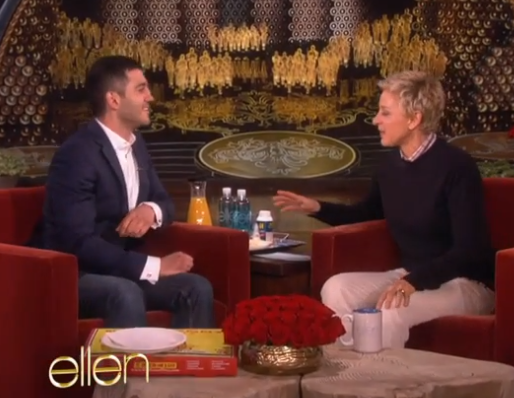 Remember that awesome moment when Ellen DeGeneres grabbed pizza for the A-listers during the Academy Awards? Ummm, yumm! As a thank you for his dutiful pizza service, Ellen brought the dude on her show to talk pizza and give him a fat tip.

Apparently, Edgar from Big Mama's and Papa's Pizzeria had no idea he was going to come onstage! You stage frighters pop a few gray hairs just imagining that? Edgar was stunned to see Ellen –– he thought he was bringing pizza to the writers backstage. And because Ellen is awesome, she gave Edgar $1000 in tips for his troubles and some awesome publicity on her show.

Edgar, who is a partial owner of the joint, was particularly stoked to see a certain celeb -- bet you'll never guess who!
Check out below and see for yourself.



Image: courtesy of TheEllenShow YouTube channel