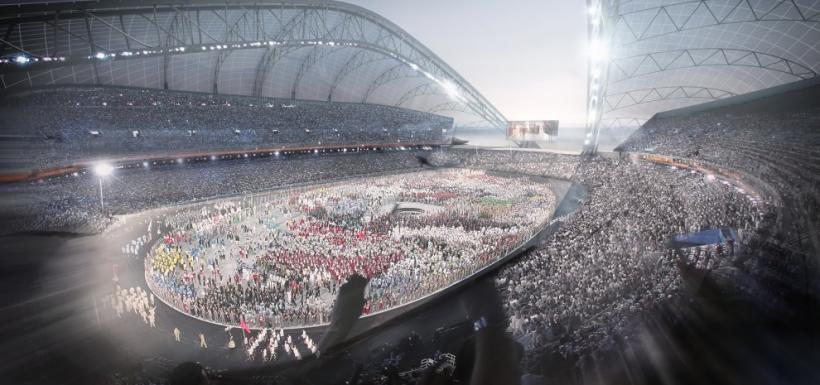 Imagine you're strutting through a magical land where everyone has washboard abs and few rules apply. Everyone is hooking up. Everyone is partying. 
No, it's not heaven – it's the Olympic Village. Olympic athletes may be dedicated, but Village time is time to get loose. Before the 2000 Sydney Games, officials ordered 70,000 condoms for the (approximately) 10,000 athletes in attendance. They had to order 20,000 more and a new rule was created: outfit the Olympic village with at least 100,000 condoms. 
Wait a second; isn't pre-game booty bad news? Some fear the drop in testosterone eliminates that trophy-wining aggressive edge. Newer research says differently: though having sex drops a man's testosterone a bit, it's not significant enough to affect his game. Women are even luckier: for us, the big O actually helps our bodies handle pain. Muscle soreness? Not as long as you're soaring with the Flying Tomato.
Speaking of beautiful people, former athlete Julie Foudy admitted to spending time in the cafeteria (which is apparently high school 2.0) "watching all the eye candy, wondering why I got married." So, who's the "eye candy" this year? Check out cutie Anna Sidorova (Russia) in curling, everyone's fave non sequitur sport. If a chiseled jaw and piercing eyes are more your thing, look up Sweden's hockey hottie Johnny Oduya. Don't miss Mathilde Petitjean Amivi from Togo or Brazil's Edson Bindilatti either. Oh, while you're at it, try to watch a game or two.
Image: http://populous.com/wp-content/uploads/2012/02/%C2%A9-POPULOUS-Sochi-201...