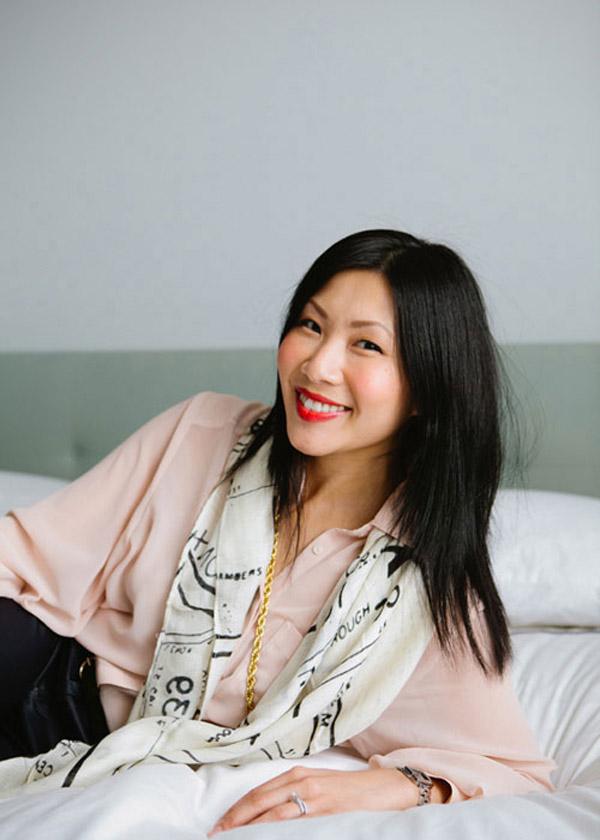 San Francisco is a town that inspires odes. From the BoldItalic's SF-centric goodness to 7x7's dedication to the city by the Bay, there is no lack of homage to all that makes this place amazing. And in a city overflowing with distinct perspectives, Jeanne Chan's is one of the most fun. Since 2011, her site Shop Sweet Things has been introducing us to SF goodies for the body and the home; impressing us with feats of DIY brilliance—Duct Tape Feather Headdress, anyone!?—and dazzling with sumptuous play date photo essays that inspire awe and sometimes confusion (is it humanly possible to be that stylish and a mom? to have kids that are that cute and smiley?). From the looks of it—it's all in a day's work for Jeanne. 
______________________________
When did Shop Sweet Things begin? 
I launched the site in January 2011. 
What is the inspiration behind the site? 
I love discovering beautiful products and sharing them with my friends. I like to inspire those around me to live a stylish life, but to also know that it doesn't have to cost a fortune to live like that. I suppose I'm really into simple and accessible luxury. I just want people to buy products that will bring value to their lives and enrich their personal style. 
What's the most unexpectedly amazing thing about living in SF?
The diversity of people and culture here. I just attended a wedding that was Jewish and Korean! It's amazing how accepting we are of each other's cultures here. I don't think I've experienced that in any other part of the world. 
Your DIY section is particularly awesome, but can anyone really pull off such gorgeous-ness? Do you have any suggestions for those of us that are intimidated by just the thought of actually doing something ourselves? 
If this makes you feel any better, I am not a "DIY" person at all. A project that requires a lot of steps, tools and messiness scares me. I don't know if I have any suggestions, but one of my motivations for doing DIY is to save money. Like the Happy Dots Wall Art. Instead of paying lots of money for large pieces of art, this DIY project was only $160 and I've gotten so many compliments on it. 
You seem like someone who has successfully maintained her identity (savvy urbanite, fashionista, DIY-er) while also being a rockin' mama.
Awe, thank you! It's important to consider how much you want to accomplish for yourself. Everyone has different goals in life. I do know that I have a pretty ambitious agenda and if I don't at least try to do what I want to do, I will regret it. I also think that maintaining my identity makes me a great role model for my kids. I want them to see me as more than just a mom. I want to inspire them to live the lives they want to live. So, there's all of that plus having my mom's help and an understanding, hands-on husband.
Your recipe section is delectable. I almost licked my computer screen! I love that most of your featured recipes are really rich and luscious, not calorie counting. How do you choose the dishes featured on your site?
Oh good, I'm glad it's having that affect on you! I feature dishes with strong photography and styling, as well as recipes that are achievable and offer a unique combination of flavors. 
How would you describe your personal style in three words or less?
Chic. Refined. Sweet. 
Photo credit: Ashley Batz