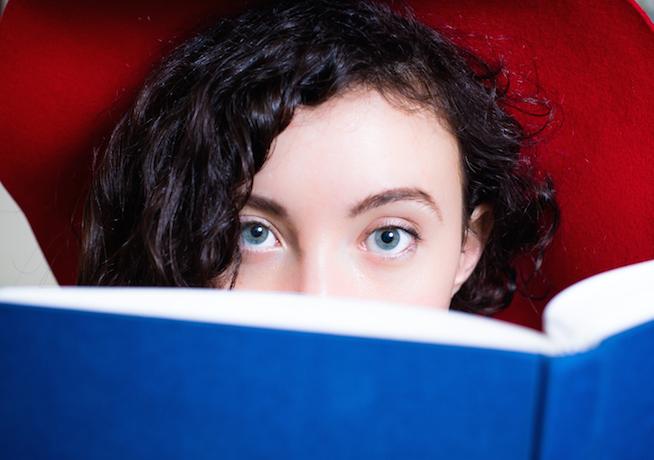 Self-help: Not always hokey!
Many books in the self-help genre are either hokey or just plain scams. However, thanks to my perseverance and voracious reading, I've discovered there are self-help books out there that can transform your life and thinking in powerful ways. I've rounded up a list of my five all-time faves.
You Are A Badass: How To Stop Doubting Your Greatness and Start Living An Awesome Life by Jen Sincero
I came across this book in seemingly every store I went into for the past month — even stores that don't specialize in selling books. When I finally decided to pick it up, I was shocked at how inspiring the content was. Author Jen Sincero shows you how the power of self-love can transform your life into exactly what you want it to be. She's definitely a 'no excuses' kind of person, but doesn't come across as intimidating. Sincero also shares a lot of stories from her real life that make the content hit home. If you're looking for a total life makeover, this is the book for you.
2. Confessions of an Ex Hot Mess by L.K. Elliot
If you've ever battled with mental illness, you know how devastating it can be to every area of your life. L.K. Elliot battled with depression for years, and found that the more positive self-talk and thinking she engaged in, the less she had to fight within herself for inner peace. She doesn't claim that this transformation is easy, but walks you through every facet of life to explain her rationale on how to take staleness and turn it into something you're excited about. The message here is that you're in control of your thoughts, which leads to being in control of your actions, which leads to a change in perspective.
3. The Gifts of Imperfection: Let Go Of Who You Think You're Supposed To Be And Embrace Who You Are by Brene Brown
This is one of the first self-help books I ever read, and was immediately impressed with its content. This book is holistic, and focuses on valuing yourself and using that as a framework for everything else in your life. There's a lot of focus on the feeling of disconnect a lot of us have between what we're expected to do versus what we want to do and moving towards a version of yourself that mirrors who you want to be. If you're a perfectionist or overachiever that struggles to shed the obligations and pressures that you face by your family, friends, co-workers, school, or society at large, this book will help you to shed those expectations and start living life by your own rules.
4. The 5 Love Languages by Gary D. Chapman
This book and concept is now pretty famous, but it's definitely one worth looking into. The idea here is that the ways in which we give and receive love differ, with each of us having a unique way that we feel the most loved, or our "love language." The common mistake people make is giving love to their partner in the way in which they want to receive it themselves, which can lead to dissatisfaction in your relationship.
For instance, let's say that you best receive love in the form of gifts, while your partner best receives it in kind words of affirmation. This information can help you to change the way that you express love to your partner, so that it hits home with them. Even if you're single, it is definitely still worth a read. Take the quiz to see how you like to receive love the most.
5. I Am That Girl: How To Speak Your Truth, Discover Your Purpose, and #bethatgirl by Alexis Jones
This book helped me get through the end of my last significant relationship. I was immediately drawn to it because I know that its author, Alexis Jones, was the founder of the women's empowerment organization, I Am That Girl, which does a lot of great work in giving confidence to young girls. The book was equally matched, as Jones told her own story of going from being a directionless college student to the founder of a nonprofit organization and sought-after motivational speaker. She was even on a season of Survivor! She gives very practical advice on how to figure out who you are and what kind of impact you want to have on the world, which is really helpful for anyone looking to change careers or who might be dissatisfied with their current path.