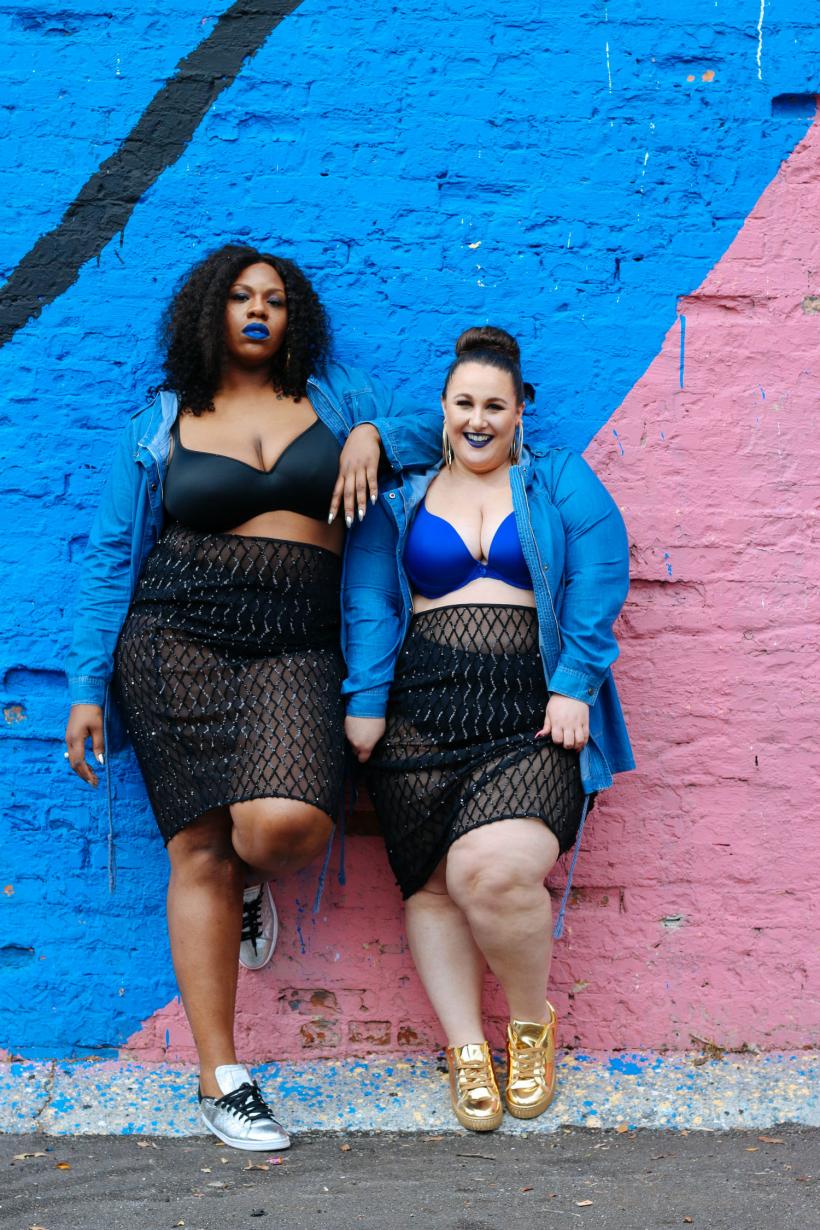 Bring the sexiness of lingerie out for a wearable street look. (Image Credit: Benjamin Pete photographer for Ready to Stare)
A big trend for 2017 so far has been the lingerie look. It's no surprise to us throwback lovers who like to flaunt what we've got - for us, it never went out of style!
This is yet another "fashion no" for plus-size women, as told by fatphobic fashionistas and those obsessed with the Cult of Skinny, shaming any body that doesn't fall within rigid standards.
You don't have to be a size 3 or even a size 10 to pull these gorgeous, sexy, skin-baring looks off… you just need a little bit of confidence and ingenuity.
The lingerie look can be channeled through a lot of elements. Bustiers, bras, and bralettes worn as tops are an old standby, as is the slip-dress look. A beautiful robe repurposed as a shawl or kimono works over either look and high-waisted fishnets peaking above the waistline of well-worn deconstructed denim has been showing up in trends.
Whatever the interpretation may be, these babes show us exactly how it's done with their amazingly sexy yet comfortable looks. Make sure to check out their Instagrams, too, for further inspiration.
1. Emerald Shaw of How To Be Dope.
Shaw rocks this gorgeous bodysuit from Boohoo and plus-size bodychain from Ready To Stare. Loving the texture of the bodysuit paired with the strands of gold.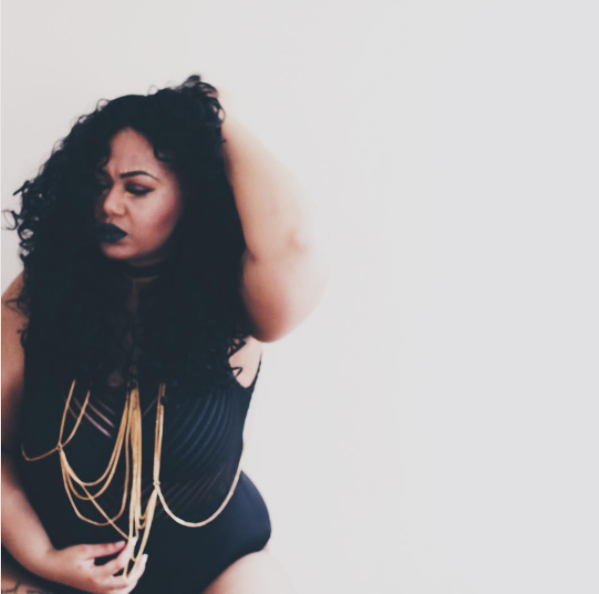 2. Portland plus-size model Katana Fatale.
Fatale is pretty much the queen of lingerie-as-daywear. She's shown here rocking an amazing Torrid bralette to the Portland Fashion Awards. While the bralette should be a fashion staple, this look is anything but basic.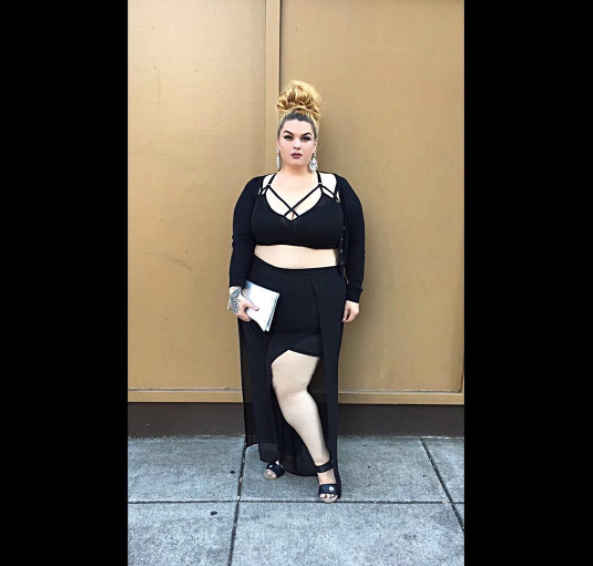 3. Makeup artist and plus-size blogger Darshana Pathak.
Pathak shows us how to make a sweet pink slip into a killer 90's slip dress. Dress it up with sparkly strappy kitten heels or keep a retro vibe going with riot grrrl combat boots or Spice Girl-era white platform sandals.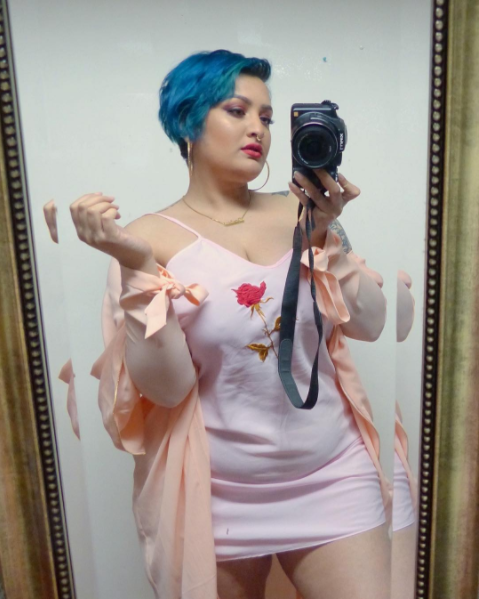 4. Ready To Stare's Alysse Dalessandro and Tall Tales' Ramona O.
Dalessandro and O show that you can make this look #DOPEatAnyHeight in these sheer skirts by Deb.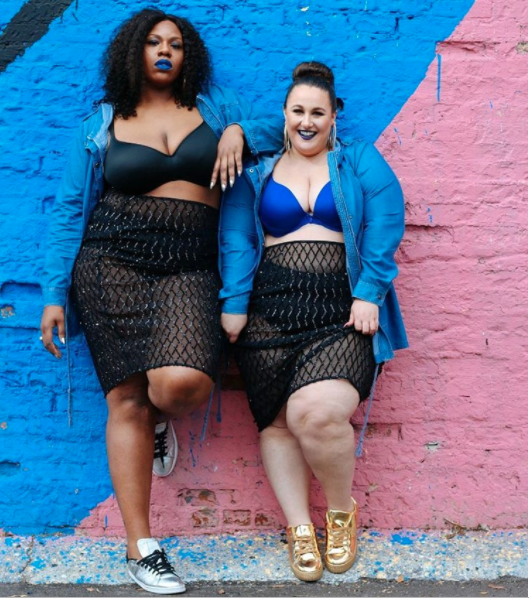 5. German plus-size blogger Stefanie K of Classy Curves.
K. serves some serious looks in this lingerie/denim combo! If you check out the rest of her Instagram, she also pairs the top (bodysuit, perhaps?) with a classy black pencil skirt to sexy up the look in a different way.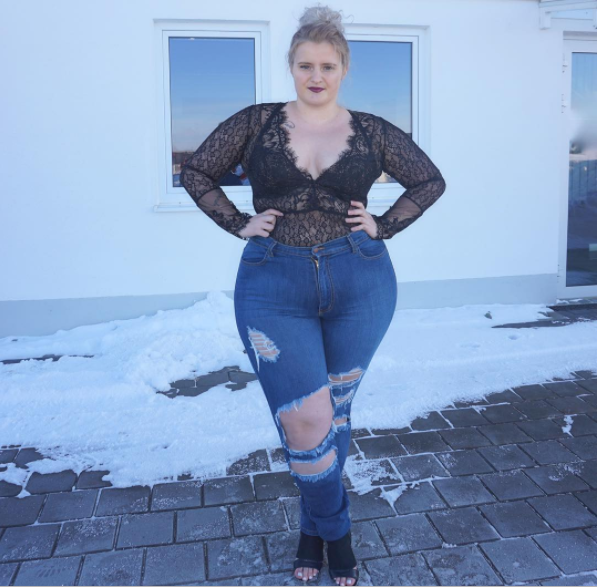 6. Bay area plus-size model Saucye West.
West shows us how to use a sheer black lace tank for a similar lingerie effect.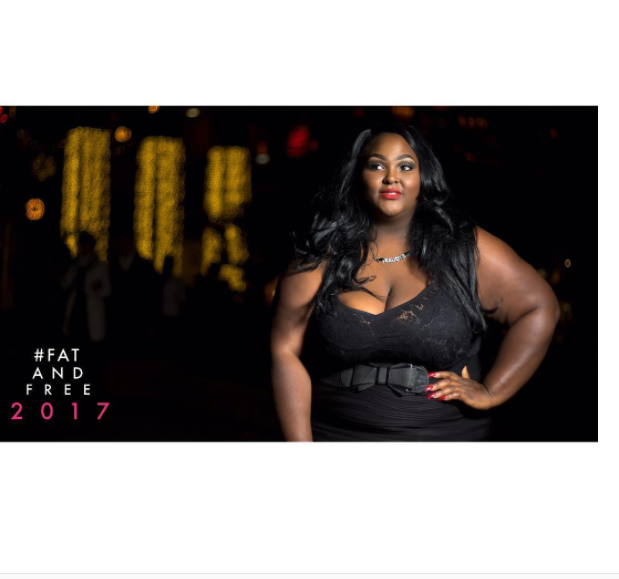 7. Plus-size supermodel Tess Holliday, model/blogger/designer Nadia Aboulhosn, model/blogger/designer Gabbi Gregg, writer/influencer Nicolette Mason, and talented Buzzfeed editor Chrissy Mahlmeister.
Holliday and Mason both flirt with the lingerie look without going all the way in these gorgeous sheer overlay dresses, while Aboulhosn's beautiful velvet slip look and Gregg's sexy plunging neckline with a gorgeous bra are to die for. All of these babes are serving fantastic interpretations of the same theme.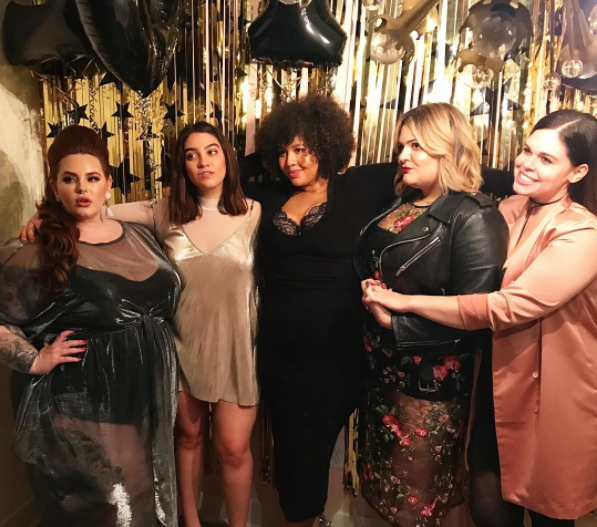 8.  Curve model, blogger, and wigmaker Keyaniisha.
Yanieredd shows off the casual lingerie-meets-deconstructed denim look and makes it look effortless.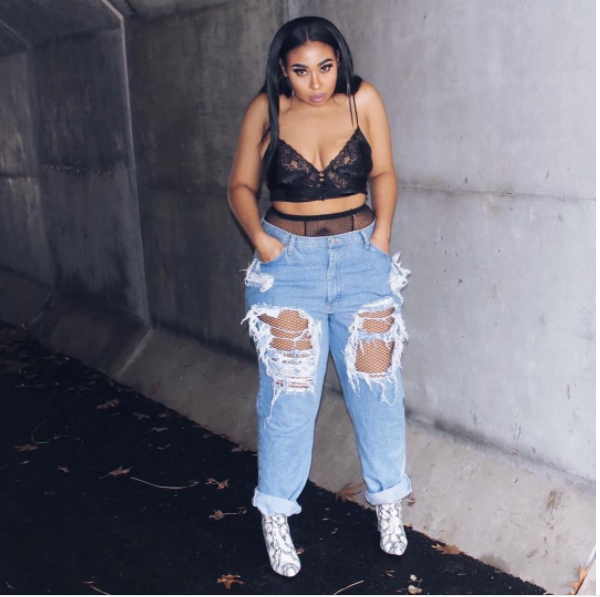 9. Curve model Tammy B.
Tammy proudly shows off her body in a sheer black mesh mini-dress.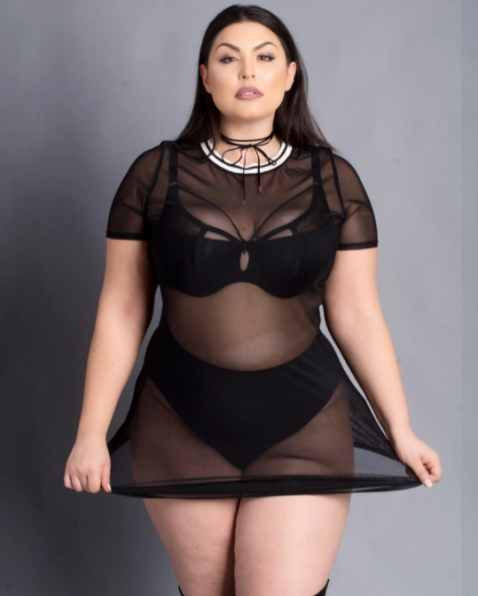 10. Plus size model Laura Lee.
Lee models a beautiful sheer lace teddy in the #curvesbereal campaign. Pair something like this with a pencil skirt or a pair of palazzo pants for classy sex appeal.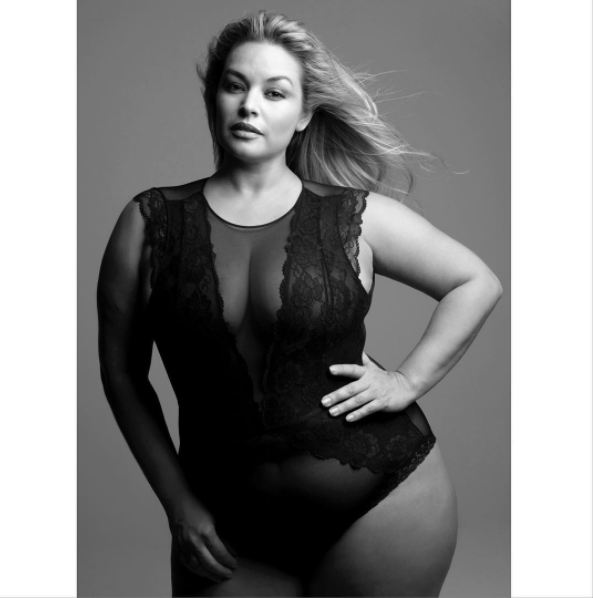 11. Blogger Ushshi Raman.
Ushshi shows us how to apply the trend with a gorgeous maxi dress layered over comfortable undergarments.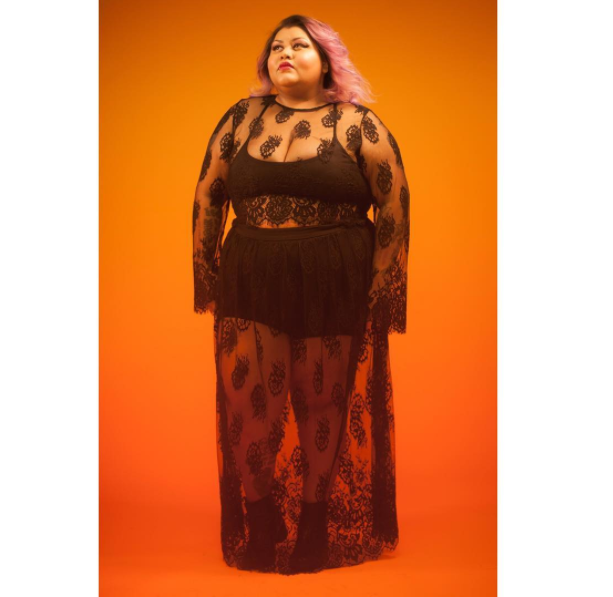 12. Canadian plus size model Nao.
Nao shows off her "bad and boujee" look combining two hot trends: lingerie/fishnets with white denim.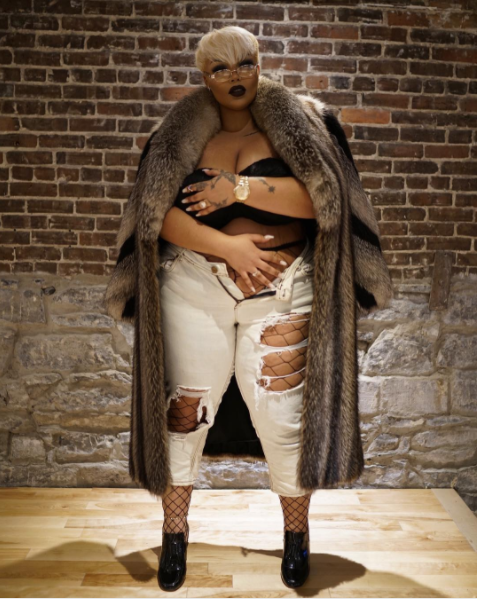 13. Curve model Kiersten Willamson.
Williamson walks the Unmentionables runway for Copper Union in this gorgeous lingerie-inspired dress and kimono combo that falls somewhere between retro, bohemian, and goth. Bestill our hearts, Copper Union has really nailed it this season!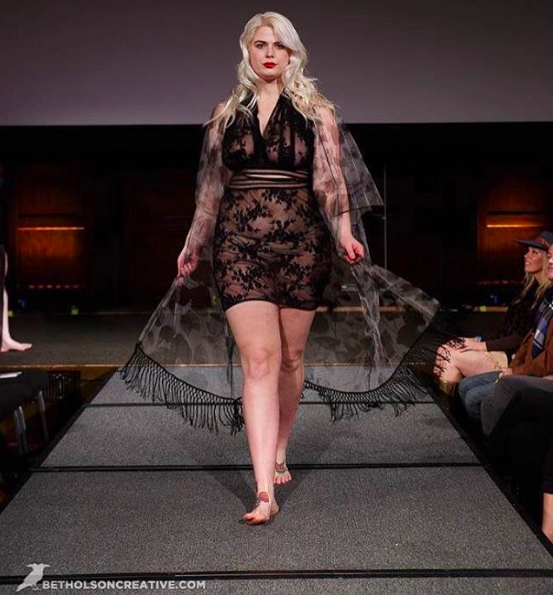 This awesome trio of plus size bloggers shows us how to comfortably incorporate bralettes into a wearable croptop look.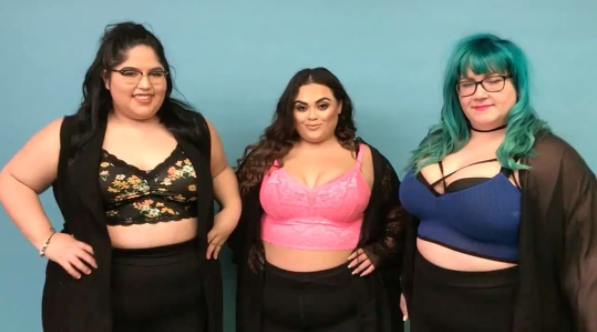 ---
Header Image: Photographer Benjamin Pete for Ready to Stare