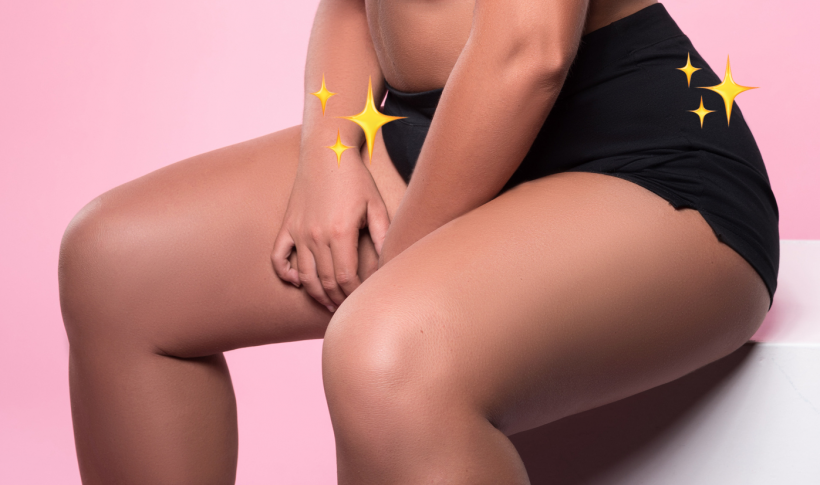 Shorts: a summer necessity, but simultaneously "forbidden" for plus-size bodies. We're told that we have to actually physically suffer and do harm to our bodies from heat exhaustion because fatphobes don't like cellulite. When phrased like that, it actually sounds like abuse, doesn't it? Well, that's because it is.
With more plus-size brands being developed and some brands even listening to their customers, there are some options being produced at affordable prices. While longer, high-waisted '90s inspired cuffed-hem "mom shorts" are popular right now, so are shorter distressed cut-offs and longer, lean-fitting knee-length shorts.
For those of us with great fitting jeans who have fallen victim to wearing out at the thighs, slap some patches on the interior and do some slicing and dicing into your new favorite pair of denim cut-offs. Check out this awesome YouTube DIY right here! Here are two other DIY tutorials by Curvy Elle and Kitty Underhill. For details on how to distress your shorts, this video by Quiana Unique gives step-by-step instructions on how to achieve the effect with a cheese grater and a seam ripper while Tiana Whoa has tips for bleach effects.
With so many options, why shouldn't plus-size bodies have access? It's time to reclaim our comfort from those who seek to uphold physically painful standards of beauty.
Let these 14 rad fashionistas inspire you to find the perfect pair or, better yet, make your own!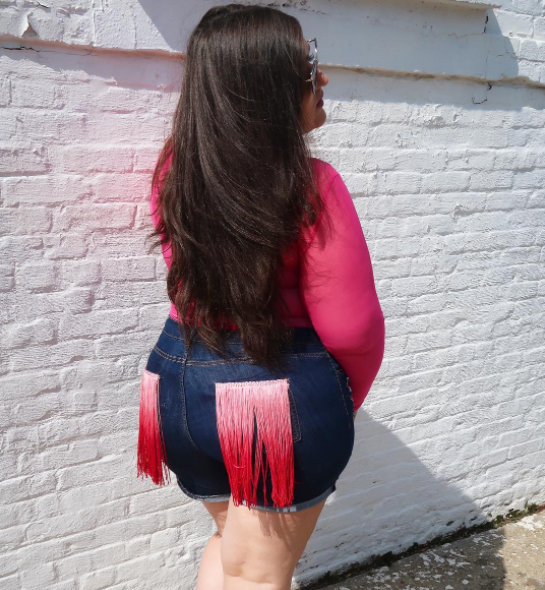 Nasty Gal didn't carry Bianca's beloved fringed shorts in a plus-size. Her solution? Make her own and slay the competition.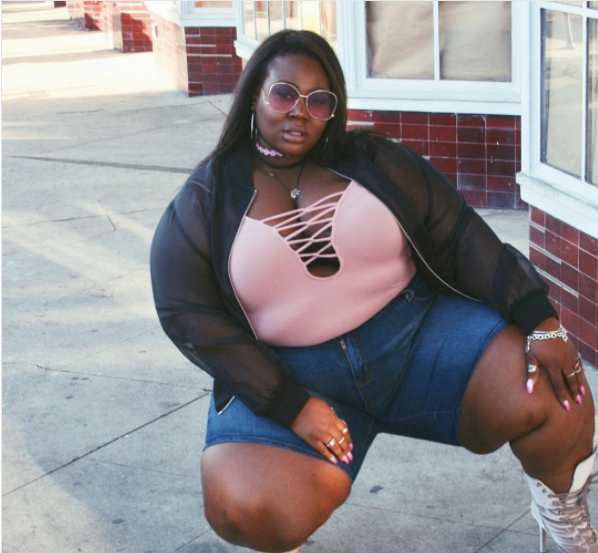 If you have been following this weekly column, you'll recognize some repeat babes. Simone Mariposa is a favorite because her creative styling of everything is perfectly executed and she is not afraid to take risks or cross fashion genres. This look is amazing and no exception to her rule of near fashion perfection.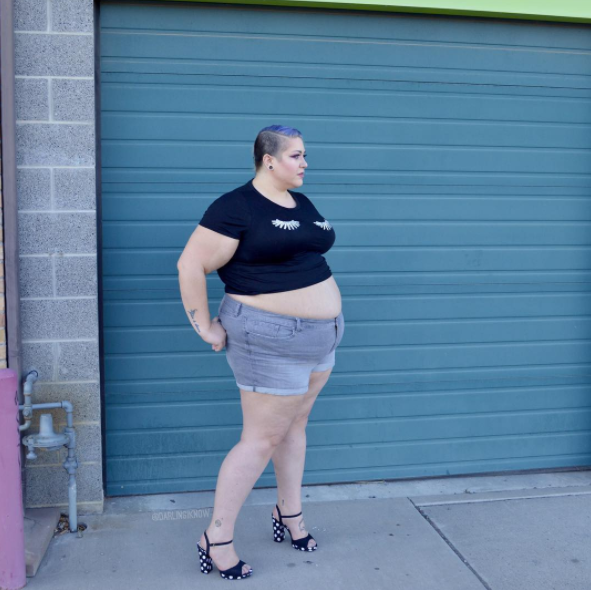 Cailey rocks a simple t-shirt with her cut-offs but dresses it up with a gorgeously made up face and adorable block heels… so grateful for the block heel trend coming back!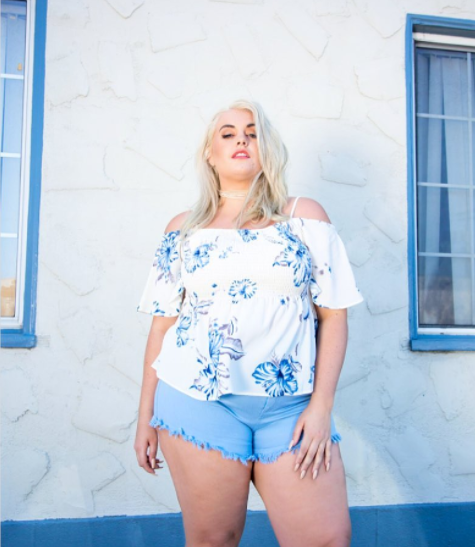 These vibrant sky-blue cut-offs are modeled by Felicity Hayward for Zehar Clothing.
5. Kiki DeLuxe of Fab Society (@kikideluxe82)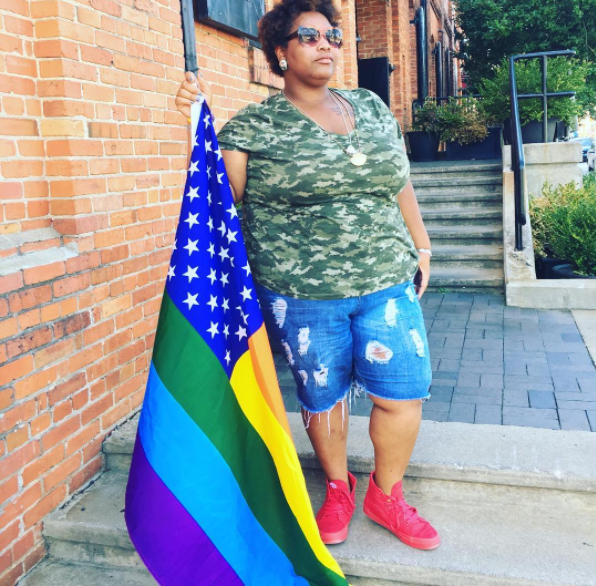 Kiki, an Island babe with Southern flair, shows her pride and solidarity with the victims of the Pulse Club shooting in Orlando with this OOTD shot.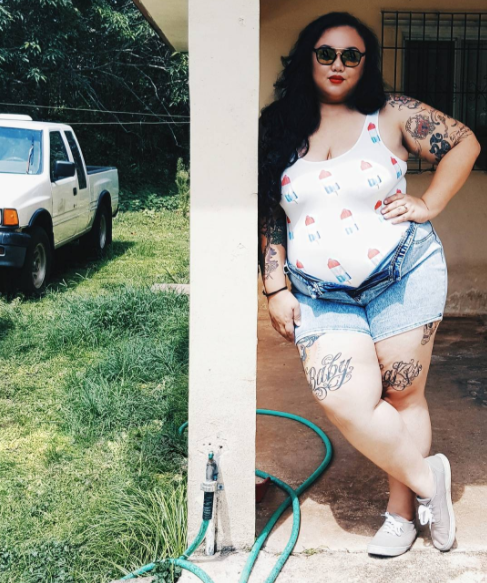 Guam-based blogger Liily AS pairs cut offs with a whimsical tank top for summer cool.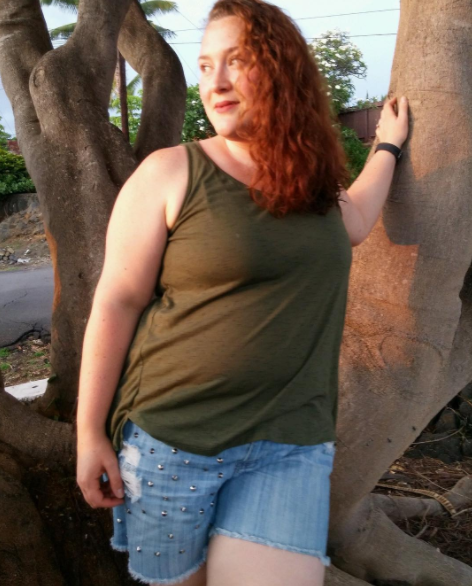 Amanda rocks second-hand cut-offs from The Plus Bus during her trip to Hawaii.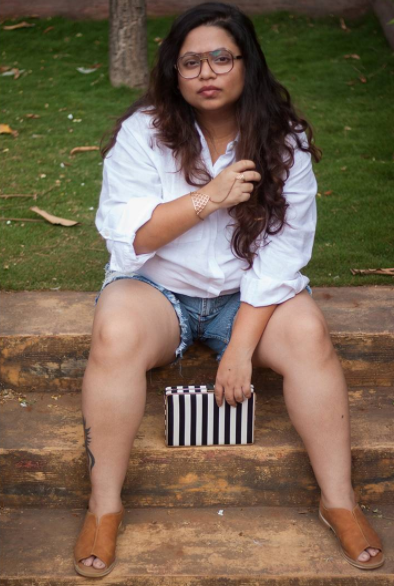 Reneeta's look is both classical and practical with the incorporation a button-up oxford and stylish, sensible sandals.
Ravey looks amazing in a bandana print shirt with cut-off jeans and extremely chunky, strappy sandals. The result is super '90s and super on trend.
10. Liz Black of PS It's Fashion (@psitsfashion)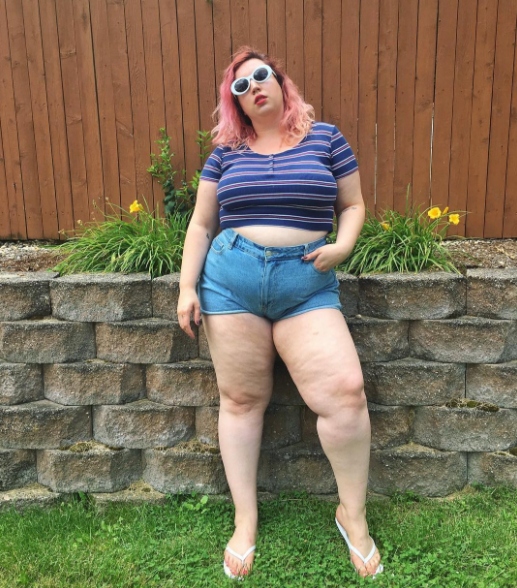 Writer and fashionista Liz Black rocks a pair of super short denim cutoffs with casual summer vibes.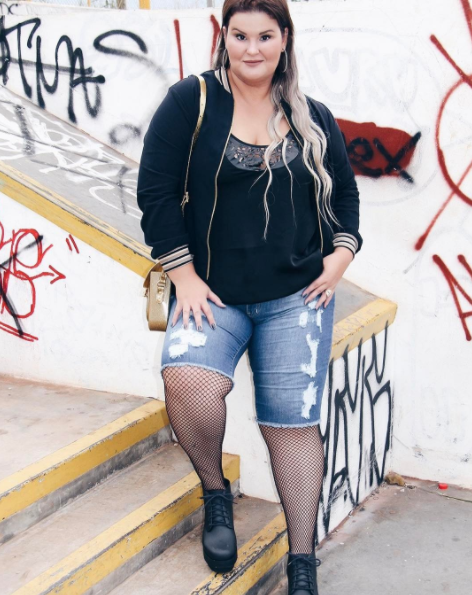 Blogger Paula Bastos rocks a year-round look with fishnets beneath her long denim shorts. This cut is a much more modest version of an often risque look and a fantastic example of how to modify trends in order to make them work for you rather than forcing yourself into something that is outside of your comfort zone.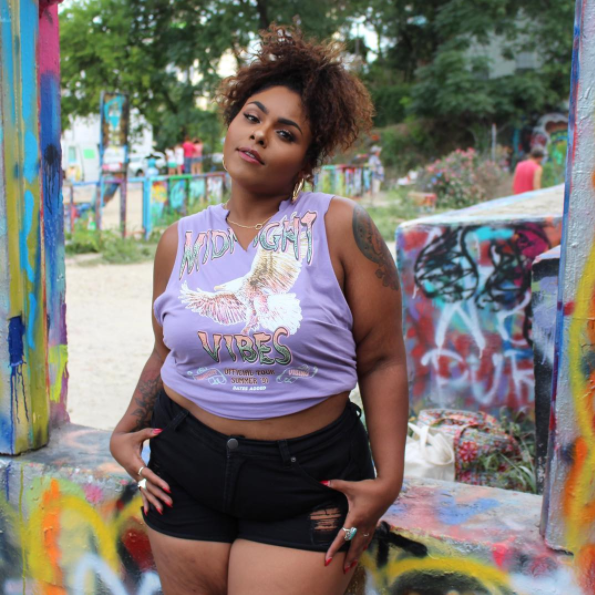 Kendra looks amazing in torn black jeans and a band t-shirt. The pastel lavender takes it from tough to playful.
13. Natalie of Shameless Creature and Hentai Hunny (@hentai.hunny)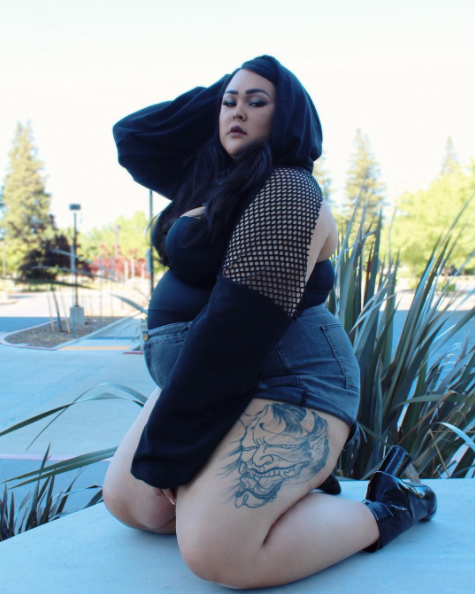 Natalie shows off an easily wearable summer goth look complete with boots and a bolero for those of you who cannot let go of your cooler weather staples.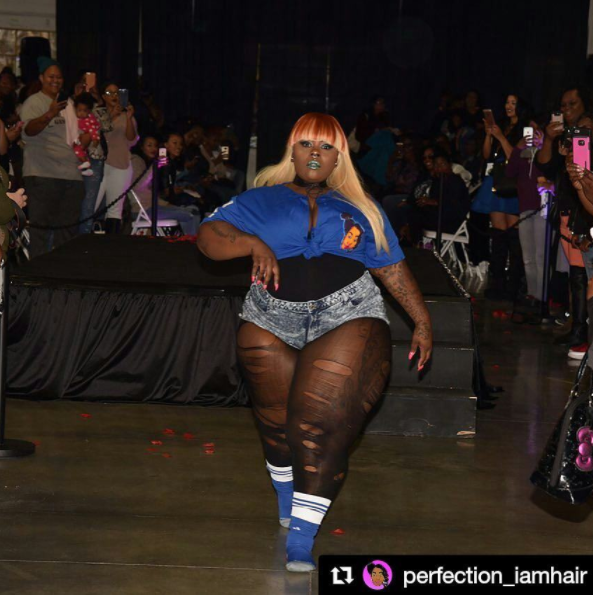 Ijeoma stomps the runway like a boss in these micro cut-offs accessorized with torn tights and high-tops.