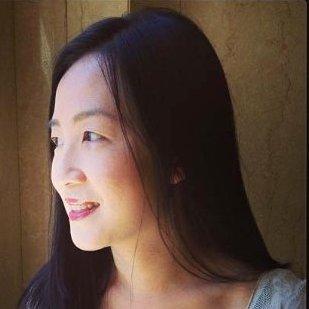 Eugenia Chien helps run Muni Diaries, a fantastic story telling platform where users contribute their experiences from using San Francisco public transportation. Muni Diaries takes something we all consider a bit mundane or routine and reveals just how intriguing the in-between parts of our lives can be. Eugenia takes small experiences and spins them into a huge community of shared stories, and we talked with her a bit about how she does just that.
What was the initial inspiration behind Muni Diaries?
Jeff Hunt and I met at San Francisco State University where we were both studying journalism. We were taking Muni to school everyday and would always talk about the funny things that happened on the bus. We thought that everyone had a Muni story (and that remains to be a universal fact to this day), so we decided: why not blow up the party talk? Once WordPress came onto the scene, we decided to start the website just for fun. A few years later Tara Ramroop Hunt joined our venture and helped us grow our social media and host our live storytelling show (the next Muni Diaries Live is Oct. 10 at the Elbo Room). Seven years later, we are still at it and love seeing stories from our fellow San Franciscans every day. 
It was a very natural decision because we wanted to create a space where everyone could talk about life on the bus. The website came out of our collective enthusiasm for San Francisco, and we wanted everyone to be able to take part. Honestly, we never even considered anything but crowd-generated content, even though at the time "crowd-generated content" wasn't even a phrase that existed!
Getting from place to place is a huge part of our lives, but not one that we really like to document. Why do you think that is?
I actually think people document their life on the bus all the time! We find hundreds of tweets about Muni every week and of course also get submissions of stories in the bus. People love talking about it and in that way they are naturally documenting this part of life. 
How do you think Muni Diaries celebrates San Francisco in a way that is more unique from typical representations of the city?
Public transit is a place where people from all different walks of life must interact with one another for a brief (or long) ride. Sometimes the interactions are hilarious, and other times you see a lot of surprising kindness. I think that people might overlook public transit as a source of stories about the city, but Muni and BART is the one shared experience we all have. I think we found a unique place to celebrate San Francisco culture. 
Do you have a favorite/most bizarre public transit story of your own to share?
The most interesting rides really happen to our readers. One of my favorite stories is a Muni driver named Tammy. She was about to be assigned to another route. On her last day driving her old route (the 33 Stanyan) she surprised her passengers by decorating her bus with balloons and put up thank-you signs for thank her passengers. She even had a candy jar as you boarded. The passengers were so surprised that they took photos to send to us. 
You do a lot of other things besides helping run Muni Diaries. What is your favorite thing to do when you're not working or riding the bus?
I love stories so naturally I'm drawn to storytelling series like Porchlight, Busting Out Storytelling, and of course Oakland's Tourettes Without Regrets. I'm often at these shows just enjoying people spinning a yarn.
And finally, since this interview series is titled "Ladies We Love," what ladies are you loving right now?
Right now I'm loving Julie Michelle Sparenberg. We met years ago when she was doing her I Live Here SF photography portrait project. Out of her photography project she decided to organize a women's group where we network and support each other's aspirations. And now her photography has really taken off and the community she built is still just as warm and supportive as the first day. I really love and admire people who just say, "let's do it."