Aamito Stacie Lagum
Here's what it means to be unapologetically Black: full lips, natural curves, kinky curly coils, shaded brown skin, and thus relentless criticism for being what was once believed to be despicable and unworthy of many people (particularly white).
Yes, once upon a time, our skin complexion was too grungy for pools, our juicy lips weren't allowed to share water fountains, and our round bottoms weren't welcome to sit any and everywhere.
At some point, Black became "in" amongst the white race (or maybe it always was, secretly, of course), beginning with the tanning and plastic surgery, and now our overall style, thanks to celebrities like Miley Cyrus and Kylie Jenner, who have blatantly stole what was once ours and made it theirs. Or so the rest of the world would have you believe.
Read...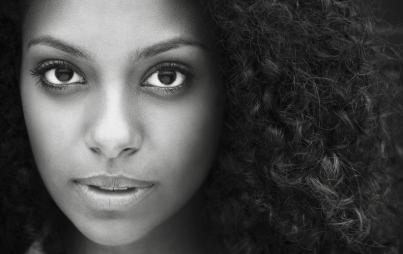 Remember how I told you about the nasty little trolligans (trolls + hooligans = trolligans) that felt the need to show their racist behinds in response to a picture of Aamito Stacie Lagum, a Black model, modeling MAC's new lipstick? And I slightly hinted at the Instagram clapback on the MAC photo feed. Well, what I didn't tell you is that there's an Instagram clapback, and then there's a BLACK Instagram clapback. The two are worlds apart, and baby I promise you, you have seen nothing until you've seen a Black Insta-clapback.
Read...