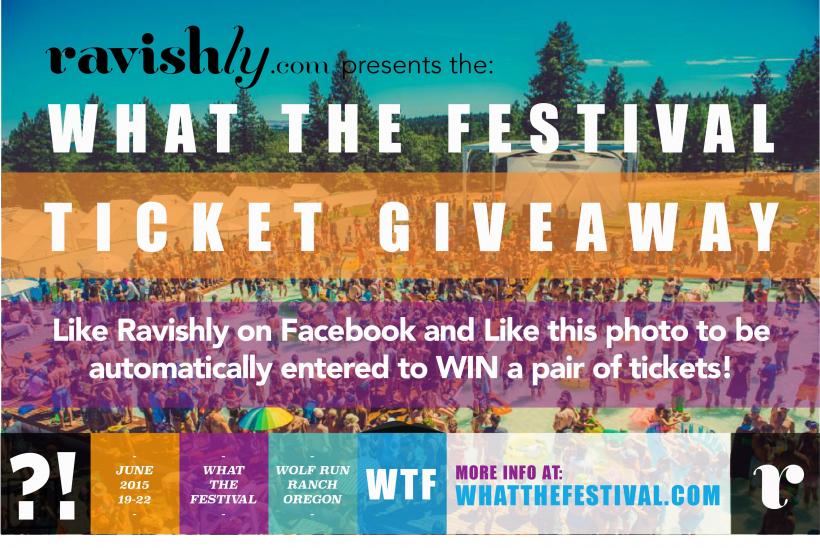 What The Festival, an annual gathering in the woods of Oregon's Wolf Run Ranch about 90 miles outside Portland, has been called "the millennial generation's Woodstock" by NBC News—and justly so.
Like Woodstock before it, the festival—which will take place June 19-22—is a pilgrimage for a certain demographic of creative types seeking escape, revelation, and the freedom to express themselves. Chief among the attractions is, of course, the music—and what music it is. The year's lineup includes such indie darlings as Big Gigantic, Odesza, and Tokimonsta, and encompasses genres including soul, funk, electronica, and techno.
But make no mistake: the festival is about more than music worth bragging to your friends about. It also features a hookah lounge, a silent disco, live performance art, and even spa treatments.
As the WTF team told us last year: "WTF is as much about the art and experiences as it is the music. The experiences are what people remember year after year, way more than any particular DJ set. If you only come for the music, you are going to miss half the fun!"
And whoever wants to do that?
Share, like, or tweet this story (and like Ravishly on Facebook, if you don't already) to enjoy all the fun and win free (yes, free) tickets to the festival!