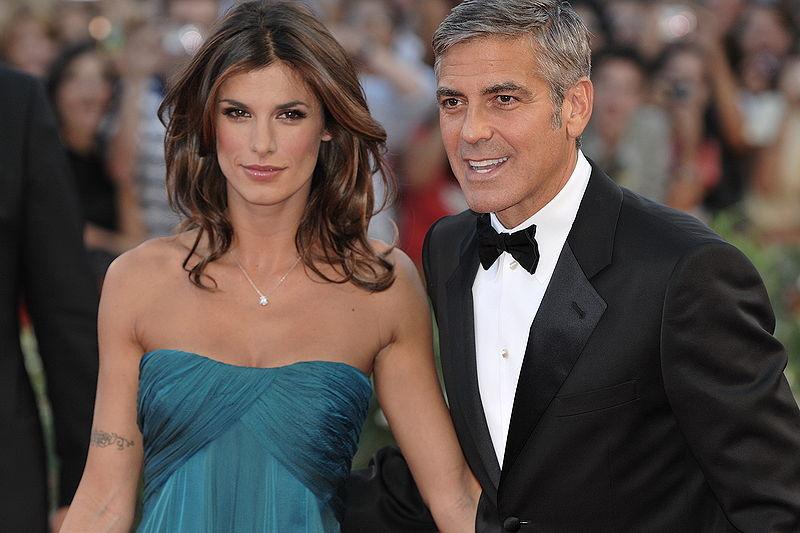 The latest cover of Star magazine features a photo of a miserable looking Jennifer Aniston, with the caption "Jen's Heartbreak: DUMPED." This is far from Jen's first run as tabloid fodder and it won't be the last. And she's not alone. The lovely Ms. Aniston is one of many actresses who has had the dirty details of her romantic life smeared across the covers of trashy magazines around the globe. That women are most often the target of such high profile finger pointing and snickering begs the question: what would happen if a male superstar were the object of hyper-public romantic ridicule?
Perhaps it would look something like this [how's that feel, Clooney?]:
Why Can't George Clooney Find a Woman?
Two years after turning 50, friends and family are worried that George Clooney may never find love. "We're all concerned that George might not get married," says an unnamed source close to the handsome superstar. "He wants it so bad, but he keeps ending up with a broken heart."
One source says George was particularly "mortified" when he learned ex Stacy Keibler had moved on with a much younger man, just months after she dumped him following two years of dating. "George is super-insecure about his age and can't believe Stacy would leave him for such a younger guy," says the source, who adds that he recently started a liquid diet to drop 20 pounds.
Many worry that George's clinginess may forever prevent him from settling down. "When George meets someone, he gets super-needy, and that tends to drive women away," says a source. "One time, he told a woman he loved her after just two months of dating!"
"The saddest part about the whole thing," says the friend, "is that he may never have kids." George, she says, has always "doted" on the children of friends Brad Pitt and Matt Damon, but is increasingly finding it too sad to be around them.
"It's heartbreaking to think he may never get the family he so desperately wants," the friend adds. "We're all hoping he can get over his insecurities and finally land his Princess Charming."
Image of George Clooney with ex Elisabetta Canalis: Flickr/nicolas genin