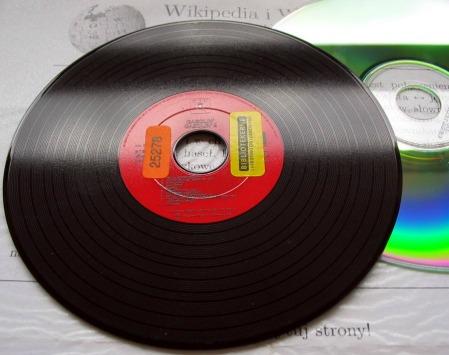 A few of our favorite artists have recently released albums that remind us of their glory days—and it feels good to go back. 
Our top picks: 
Eminem: The Marshall Mathers LP II
Our reaction: Oh Dayuum! It's. So. good.
As an unabashed Marshall Mather's fan (Michigan Love Represent), I will always and forever respect everything that Slim does. Sadly, I will admit that I have been feeling a bit discontented with his more recent releases, but this album has me hating myself for ever doubting the spittin' m*therf*cker. The Marshall Mathers LP II takes me back to the OG The Marshall Mathers LP and I'm totally loving it. Thanks Slim, for bringing it back.
Miles Davis: Miles at the Fillmore—Miles Davis 1970: The Bootleg Series Vol. 3
Our reaction: Yes. OMG. Let me grab my capezios!
This one doesn't really count because it was technically made in 1970, but it made the list because no one heard it then (so it counts as new now—who doesn't love loopholes?] We're rolling out the welcome mat for some classic yet simultaneously new Miles.
David Crosby: Croz
Our reaction: Sure, this can be categorized as old guy, "I'm-going-to-die-soon" music, but Crosby's voice remains absolutely unparalleled.
The 74-year-old musician hasn't made a solo album in 20 years because he's been a core member of Crosby, Stills, and Nash (and sometimes Young), a prolific band that's been pumping out the good tunes since 1968. His last album, Thousand Records, had the same sort of style: Crosby on vocals with fellow musicians in the studio. Croz has that undeniable David Crosby vocality with the warmth that is a bunch of friends jamming together. 
Fun Fact: This album was made in his son's garage studio.
Wu-Tang Clan: A Better Tomorrow
Our reaction: WHEN I SAY WU, YOU SAY CLAN! WU! CLAN! WU! CLAN! Could there be a better reunion? No. There couldn't.
Of all the throwbacks, this one is the strongest on nostalgia list. Wu Tang Clan has been dropping beats together for 20 years [on and off] and they're celebrating their anniversary with a new album, A Better Tomorrow. Wu's experienced some internal strife that has stalled their album production over the years so we're hopeful that they live up to their new album's title and step into a better tomorrow. 
Vinyl Trumps CD Image: Commons.Wikimedia