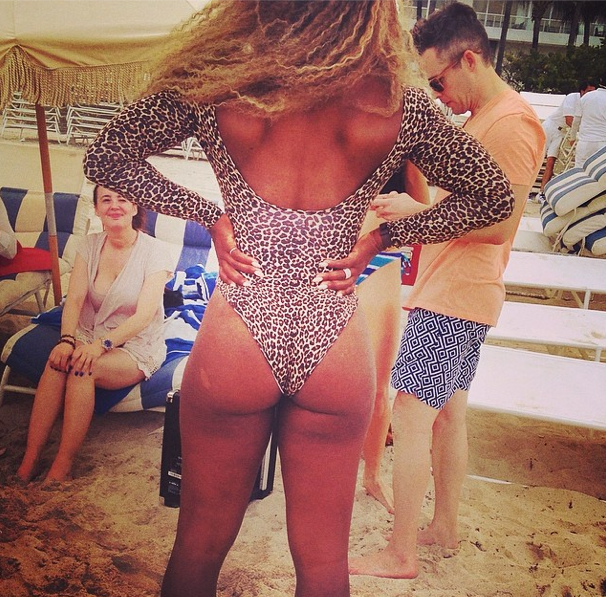 For the sake of the ultimate wedding crashers Owen Wilson and Vince Vaughn, can we give Serena Williams some slack for her recent nuptial crashing shenanigans?

This tennis pro was—innocently—spending some quality gal pal time on a beach in Miami with fellow player Caroline Wozniacki when the two spotted a wedding from afar. Apparently Serena couldn't help but join in on the fun! She ran up to the festivities clad in nothing but a leopard print swimsuit and ended up making some friends—and posing with the new couple.
The bride and groom—and their guests—seemed to enjoy Serena's surprise visit, but she's getting some flack for crashing the intimate party. Was she really "upstaging the bride" despite the happy pictures plastered all over Instagram and the media?
Sure, Serena's grand entrance may have stolen some attention from the bride and groom briefly, but now it's just a funny story that the couple will always have to share. Besides, if someone crashes a wedding—isn't it supposed to be over-the-top? 

Image: Waaaay more interesting that what Auntie Madge wore. Courtesy of, Facebook