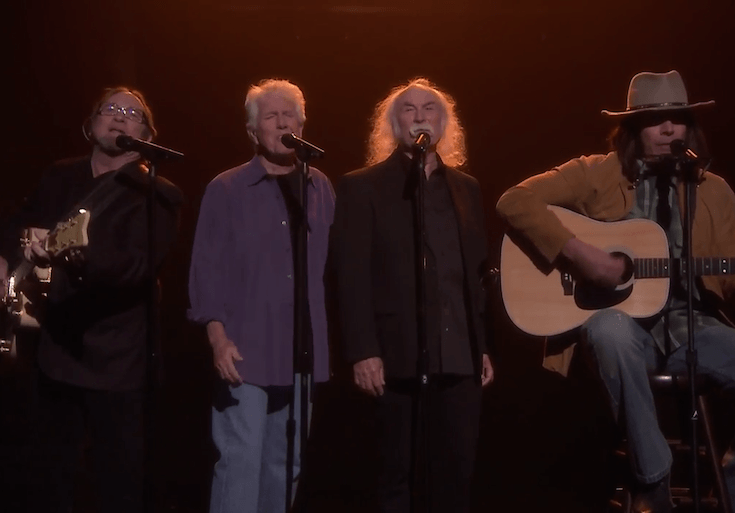 Okay world, you all can officially stop trying to redo Iggy Azalea's "Fancy." It's been topped. Forever. 

Jimmy Fallon, in case you hadn't noticed, i.e. you've been in a year-long coma, is a fan of the parody song. Well, let's be fair—often it's musical improvement. This time, Jimmy dressed up as Neil Young and began strumming and harmonica-ing away to the overplayed (but arguably adored) "Fancy." With a deadpan serious face, Jimmy belts out the "realest" rendition yet. Then, David Crosby, Stephen Stills and Graham Nash (of Crosby, Stills & Nash) appear out of the shadows and join in the joyful jabbing at pop music! 

Come on, haven't you always wanted to see folk rock cover of "Fancy?" And by "always" we mean only very recently when the song soared in popularity. Obviously. Our only question is this: can the father daughter duo knock out another car jam session to this cover? It just might complete our lives.


Photo courtesy of The Tonight Show's YouTube channel