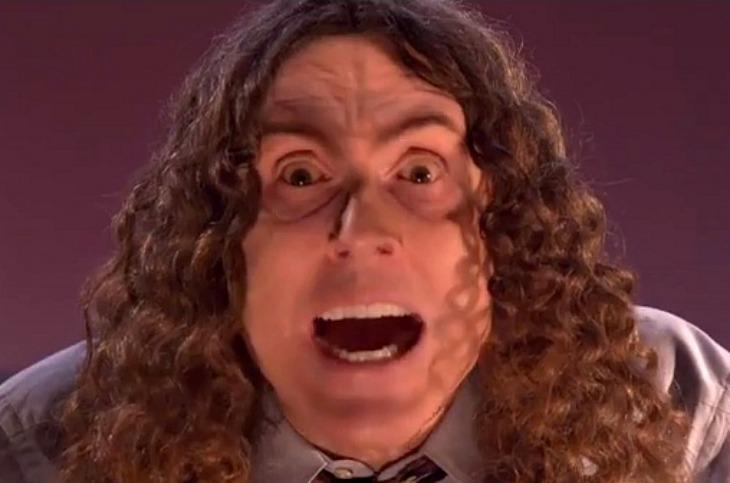 Weird Al is at it again, doing his cute and relatively toothless parodies of popular songs. That man has mastered the art of staying relevant, decade in and decade out. His take on Robin Thicke's "Blurred Lines" and Pharrell's "Happy" are all over the Internets, and now we have another clever re-imagining, this time of Lorde's "Royals"—which in the bizarro world of Weird Al becomes "Foil."
This video is actually funnier than I was expecting. It starts off as a pretty vanilla play on the notion of using aluminum foil to wrap his leftovers (oh no he didn't!), but then takes a highly unexpected turn into a darker realm. We're talking creepy conspiracy theories galore. You got me, Al—this one is pretty good. It even has a cameo by Patton Oswald, alongside a million pop culture references.
Take it from me, Weird Al skeptics—this one's worth a watch.