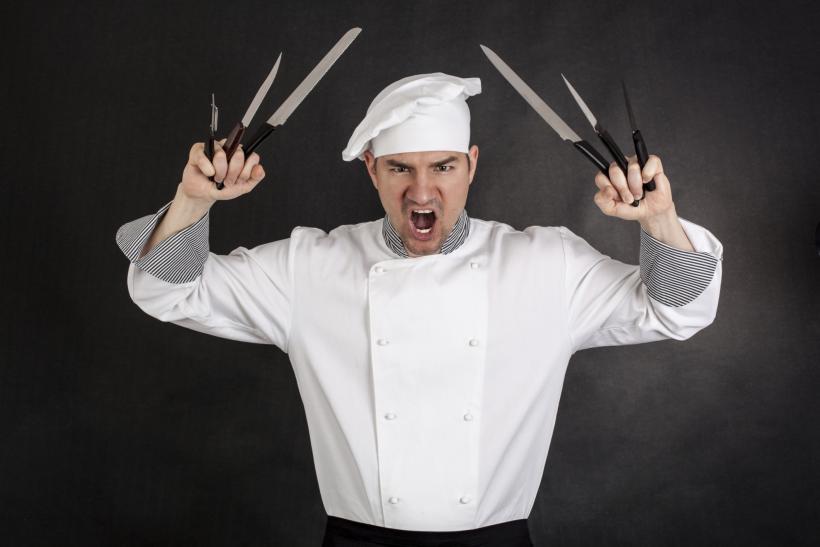 Even if you engage in the internet realm once a day, you've likely heard about a Yelp related scandal. An historic inn (the structure was apparently built in 1830) in New York called Union Street Guest House threatens to fine folks for bad Yelp reviews. This is how it works: folks who marry at USGH will be fined $500 for naughty guests who dare to write a poor review. 

Yes, this is real life.
According to USGH's site: 

"Please know that despite the fact that wedding couples love Hudson and our Inn, your friends and families may not. This is due to the fact that your guests may not understand what we offer - therefore we expect you to explain that to them. USGH & Hudson are historic. The buildings here are old (but restored). Our bathrooms and kitchens are designed to look old in an artistic 'vintage' way. Our furniture is mostly hip, period furniture that you would see in many design magazines. (although comfortable and functional - obviously all beds are brand new) If your guests are looking for a Marriott type hotel they may not like it here."

Of course, everyone is indignant. Since this information became widespread (thanks New York Post), folks have attacked USGH's Yelp page and critiqued their business model. Not only is this bad business, but the condescending tone of the notification gives plenty of reasons for us to shake our fists. 

Devil's Advocate

Okay, have you ever taken time to read Yelp reviews? About 90% of them are absolute dreck written by people who pretend to be well versed in cuisine. Those of us who have worked at restaurants in the past can easily read the true message: "I'm in a bad mood and must drag everyone down with me." As someone who not only grew up in Napa, but also worked alongside a team of sommeliers—don't even get me started on wine "critiques" (and by "critiques" I mean whining of folks who couldn't discern a Chardonnay from coffee). 

Despite that, Yelp has a huge influence. In 2013, it was estimated that small businesses who utilized a Yelp page saw an average annual revenue increase of $8,000. That's huge for a small business. Furthermore, a previous study found that 90% of Yelp users claim that positive reviews impact their buying decisions. Seventy-two percent even say that they trust Yelp reviews as much as they'd trust a recommendation from a friend. Negative reviews, as USGH fears, predictably lead to decreases in revenue. An estimated 80% of Yelp users won't patronize a spot with negative reviews. 

Think about that impact. It makes sense that USGH would flip out over those numbers. As a non small business owner, it's easy for me to say, "just provide good service." On the other hand, the fear of losing business over someone who (allegedly) doesn't "get" the decor is a frightening thought. 

Now, I'm not saying that USGH handled this well. They didn't. However, given Yelp's influence—their fear of negative reviews is understandable.
Isn't it? 

Image: Bad review? I CUT CHU! Courtesy of, ThinkStock