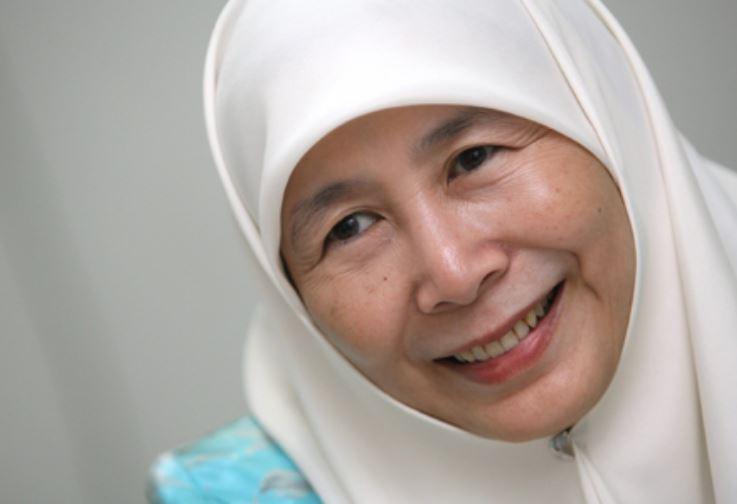 Dr. Wan Azizah Wan Ismail (Credit: Wikimedia Commons)
One need only look at the Oval Office to see that when it comes to politics, we've got a bit of a gender discrepancy. In this weekly roundup, we focus on powerful political women in the news who are helping to break the proverbial glass ceiling of policy-making around the world. Politicos, move aside. We bring you . . . politicas. For more on female politicians to watch, click here.
Dr. Wan Azizah Wan Ismail
Malaysian politician Dr. Ismail has the kind of compelling narrative that best-selling memoirs are made of. After her husband, former Malaysian deputy prime minister Anwar Bin Ibrahim, was arrested for corruption and sodomy, she licked her wounds by becoming the first woman in Malaysia to lead the Reformation Movement. She then led the Social Justice Movement (ADIL), a civil rights NGO, and initiated the establishment of what's become the People Justice Party (aka PKR).
Now, she's on the precipice of becoming the first female chief minister for the Malaysian state of Selangor.
She's not there yet, though, as she navigates a complex web of party votes and political support to usurp current chief minister Abdul Khalid Ibrahim. Meanwhile, the media is rallying for her could-be groundbreaking ascent in the political arena. As one reporter wrote:
She has also proven her worth, integrity, and ability when she led PKR by being its first president and guiding it through tremendous growth, especially in recent years.

She has always been clear on keeping the party anchored to its cause for existence: reformation and has never lost sight of it. She is also a woman of great perseverance as she faced hurdle after hurdle in both her political career and personal life.
This woman of great perseverance is one we'll be watching closely.
Dilma Rousseff and Marina Silva
The tragic death of Brazilian presidential candidate Eduardo Campos in a small plane crash has opened the door for a two-woman battle to lead the fast-growing South American country. Brazil's current president, Dilma Rouseff, will now be pitted against another woman—Campos' former running mate Marina Silva, who pundits predict could pose a formidable threat to the incumbent, even potentially prompting a run-off.
Here's a quick and dirty primer on each (utterly fascinating and generally amazing) woman:
Dilma Rousseff became Brazil's first president when she was elected in 2010. She was once an open socialist with ties to urban guerilla Marxist groups that fought against the dictatorship—views which landed her in prison, where she was reportedly tortured. She helped found the Democratic Labour Party and previously served as chief of staff to former president Luiz Inácio Lula da Silva.
Marina Silva is a noted environmentalist who once served as the country's environmental minister and ran on the Green Party ticket, and who the UN named one of its "Champions of the Earth."
Hillary Clinton
Meanwhile, in Hillary World, much of the news has focused on an enduring love-hate tryst with Obama. While she earlier dissed the president's foreign policy moves in the Middle East—saying "don't do stupid stuff [is not an] "organizing principle [for] great nations"—the two made nice, at least for the cameras, at a Martha's Vineyard party on Thursday. Hills' spokesperson even said she was looking forward to "hugging it out" with the prez at the swanky affair. No word on if the hug actually eased the sting of her sharp criticism . . . or merely served as a means to placate the blood-thirsty media and maintain order in the Democratic party.
In other news, Hillary's once-soaring polling numbers are on the downslide, signaling a need to shift the tone of her campaign . . . should she, you know, seek the party nomination after all.