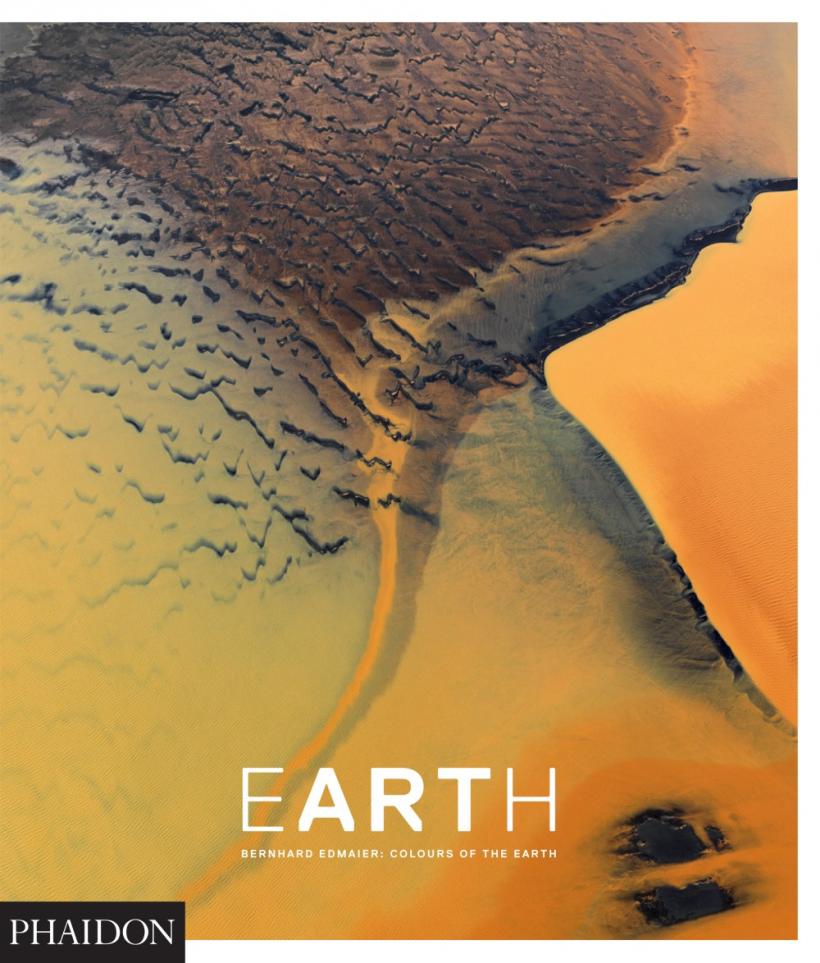 EarthArt Colors of the Earth. By Bernhard Edmaier and Angelika Jung-Hüttl. Phaidon Press. 224 Pages. $59.95.
​The beauty of our little blue planet is boundless, but often inaccessible; our fascination with Mother Nature is manifested in everything from our love of Ansel Adams to smash-hits like Amazing Planet and Planet Earth. We have an undying love of our cosmic home—and since we sully every corner of it and could very well be hurtling toward total annihilation, it's nice to be starkly reminded of the startling beauty we'd lose if we were indeed successful in destroying the earth. 
Colours of the Earth from Phaidon Press is just that reminder.
90% of Bernhard Edmaier's images hail from some of the most remote areas on the planet. The mainly-aerial shots show us places that most of can only dream of; we'll live and die without ever stepping foot near most of these destinations. Esteemed geologist Angelika Jung-Hüttl explains how these unfiltered, unaltered pictures capture incredible colors, documenting the rainbow-ed hues of everything from mineral-rich runoff to floating waves of pollen. 
Bask in a few of our favorites below and then get thee to Amazon or dare-we-utter-the-words, a bookstore.