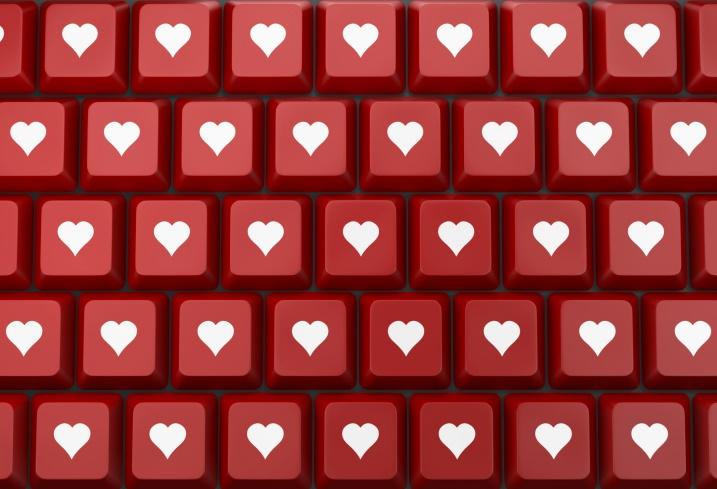 Credit: ThinkStock
In 2014, if you're looking for love, it often feels like there's only one place to look: the Internet. But if you've already dated every eligible guy on OKCupid (I've been there . . . ), why not expand your search to some niche sites? And before you think I'm going to suggest one of the ridiculous ones likes Diaper Mates, Meet An Inmate or Purrsonals (yes, all of these sites exist and have been endlessly mocked on the Internet), there are plenty of niche sites for people who have specific lifestyles and preferences—but who don't have 12 cats and/or a diaper fetish. (Not that there's anything wrong with that.)
You might not view your positivity for an STD as so positive, but on sites specifically designed for people with STDs including AIDS/HIV and herpes, you will be just like everyone else—and won't have to deal with the awkwardness of needing to disclose your medical condition. Positive Singles claims to have over 60,000 dating success stories, and there are hundreds of pages of happy testimonials. Having an STD doesn't mean you shouldn't date.
This new(ish) niche site is really for everyone. It works by posting a dating idea, such as "How about we go to an art museum," or "how about we go to a flea market on Saturday," etc. How About We is a great way to find other people who like (or are willing to try) the same things you like doing. It's also helps you actually go out on a date, rather than just keep messaging back and forth until someone makes a move.
Dating when you are sober can pose an extra challenge. People's reactions to dating someone who is no longer an active addict or alcoholic can potentially range from scared to confused. This isn't to say someone can't or shouldn't date someone in recovery, but for those in recovery, it might be easier to have that common bond. There are several sites out there, and both Recovery Date and 12 Step Match are sound places to start.
With laws changing in many states, smoking marijuana isn't exactly uncommon these days. Yet sometimes, that lifestyle choice (although, of course, not all pot smokers have a "marijuana lifestyle," so to speak) can turn off the average dater. With over 22,000 users, this site is clearly resonating with people who want to jump on, as the site puts it, the "fun train." Why not celebrate a budding relationship with some, well, bud?
If you are an Ayn Rand fan (and can say that five times fast), The Atlasphere, an Ayn Rand fan site, actually has a dating section. Honestly, Rand's philosophy isn't for everyone, but her fans are diehard and if you are too, you might find your ethical egoist match here. I've also personally heard stories of people going on very interesting dates from this site.