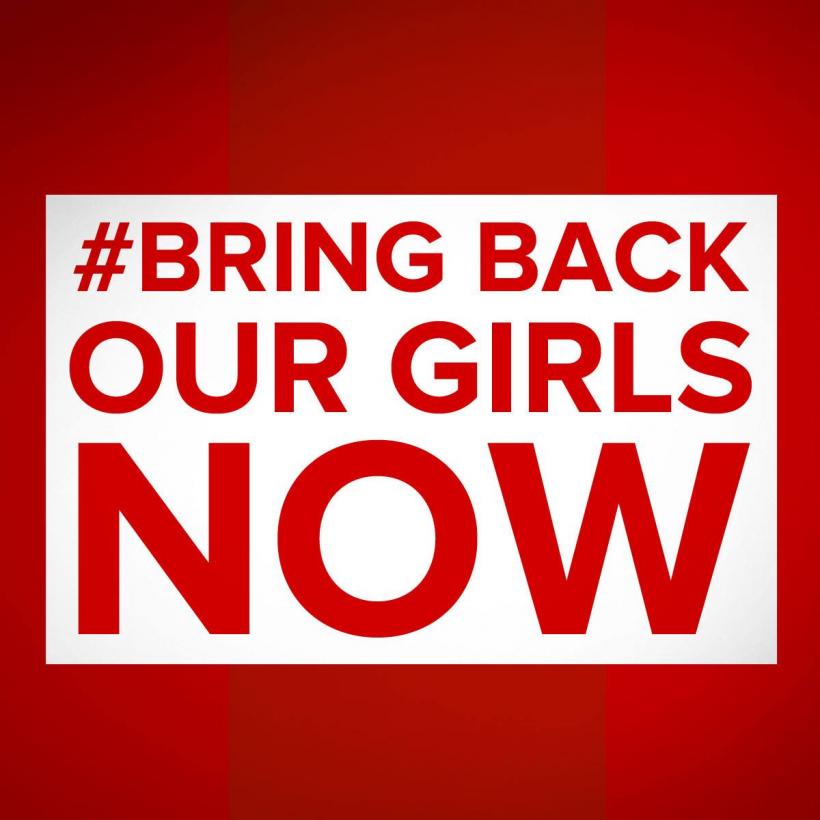 Credit: Facebook
Is it . . . could it be . . . are our girls, after six excruciating months, being brought back?
At long, painful last, it very well could be. Nigeria's military has announced today that it's agreed to a ceasefire with the Islamist militant group Boko Haram—which includes the release of the 200 girls who've been under the militants' control since April.
The schoolgirls were abducted in the middle of the night by heavily armed militants from their dormitories at a school in the northeastern town of Chibok in Borno state on April 14. The insurgents burned down all nearby buildings as they made off with the schoolchildren, having herded them into vehicles.
Nigeria's chief of defense, Alex Badeh, announced the truce at the conclusion of a three-day meeting on the matter, following, apparently, a month of covert negotiations mediated by neighboring country Chad.
Nigerian presidential aide Hassan Tukur, when he announced a unilateral ceasefire yesterday, said that Boko Haram "assured us they have the girls and they will release them," adding that he was "cautiously optimistic."
Members of the Bring Back Our Girls campaign also espoused some optimism, tweeting: "We are monitoring the news with huge expectations."
The ceasefire, were it to be realized, marks a possible end to a deadly and devastating five-year insurgency that's claimed the lives of thousands of Nigerians.
And, indeed, a senior Nigerian security source, wishing to remain anonymous, told Reuters:
"Commitment among parts of Boko Haram and the military does appear to be genuine. It is worth taking seriously."
That said, there are obviously some reasons for skepticism. As pointed out by The New York Times, no official statement from the government has been released, nor has there been a statement from the insurgent group.
Obviously, though, we can only hope the ceasefire holds and these girls are returned to their bereaved families—especially as they are likely to have suffered untold horrors. Though it's something few in Nigeria are willing to discuss, Dr. Ratidzai Ndhlovu, the country's representative to the United Nations Population Fund, said in May:
"What is happening to the girls is an open secret: sexual abuse. We are preparing based on this assumption, which is almost a given."
It's a horrifying sentiment echoed by Dr. Valerie Obote, national president of the Medical Women's Association of Nigeria:
"The first thing those men [Boko Haram] will be thinking of is sexual violence. There's no way those men are using protection; we don't know how many will get HIV [or other sexually transmitted infections]. It's a crisis on our hands."
Boko Haram's brutal violence and practice of abductions are long documented—even their kidnapping children as young as 12. As is their sexualized violence, which results in deadly STD transmissions and unplanned pregnancies, all in a cultural environment where the stigma of rape is stark and tarnishes families.
The point? [Expletive] we hope we get these poor girls back—and then that they can get all the treatment and care they need.