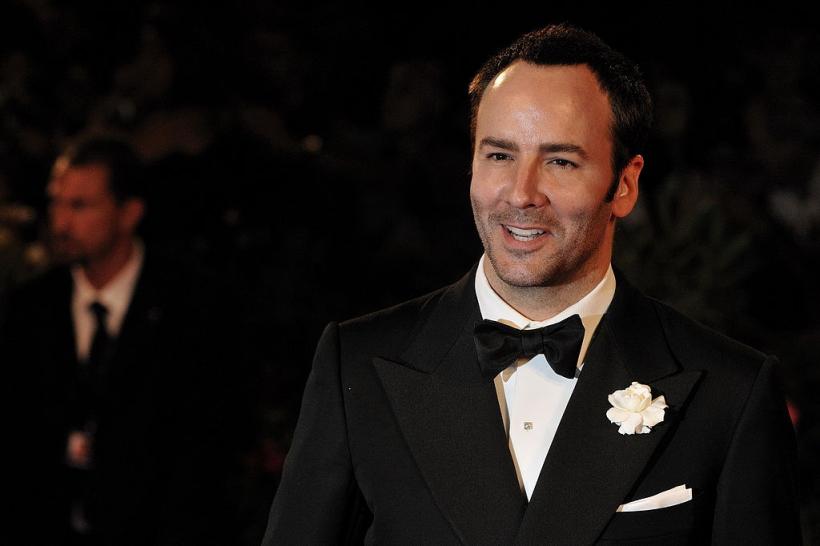 Tom Ford (Credit: Wikimedia Commons)
Bringing you the latest news from the LGBTQ community, courtesy of our partners at LGBT News.
Mayor Harry LaRosiliere Supports LGBT Rights In Inspirational Speech
During the city council meeting discussing Equal Right Policy, mayor Harry LaRosiliere had a beautiful and incredibly inspirational speech supporting LGBT rights.
"I've heard a number of questions and arguments have been raised and before I have council speak, I do want to note a few points. Some of the most common things I've heard is, why? Why are we doing this? Why now? What's the problem we are trying to fix? What's the solution trying to find a problem? The simple answer is, providing equal rights to everyone is the right thing to do. That's why. The issue of equality is a basic human rights issue. And the choice for some people to focus this on a person's sexuality is conflating the issue."
Thousands Participate In Taiwain Rainbow Run To Support Gay Rights
Although it was only 13 degrees 3500 people gathered in favour of equal rights in Taipei.
The event hoped, "to bring attention to social issues related to gender diversity, anti-discrimination and changing the family system to better understand and in support of gay marriage and equal rights."
Tom Ford Attacked By Catholic League Because Of His Necklace
The designer launched $790 designer pendants that come in both gold and silver. There are three different options; small penis pendant, medium penis pendant, and large penis pendant.
This was too much for Bill Donohue of the Catholic League. The anti-gay group's leader said: "When we learned of this item, I said to the staff that I bet this guy Tom Ford is a homosexual. I was right. He even thinks he's married." 
A Protest Song Against LGBT Hate in Russia Is The Hit Single In Spotify 
The single, "Take Me to Church," is performed by an Irish singer. The song is nominated for the Song of the Year at the Grammys and has been viewed 40 million times on Youtube.
Oprah To Interview Michael Sam
Although his career seems a bit tricky he is not giving up!
And now he will be the guest of Oprah!
A release confirmed: "Oprah Winfrey Network will air the exclusive documentary, 'Michael Sam' on Saturday, December 27."