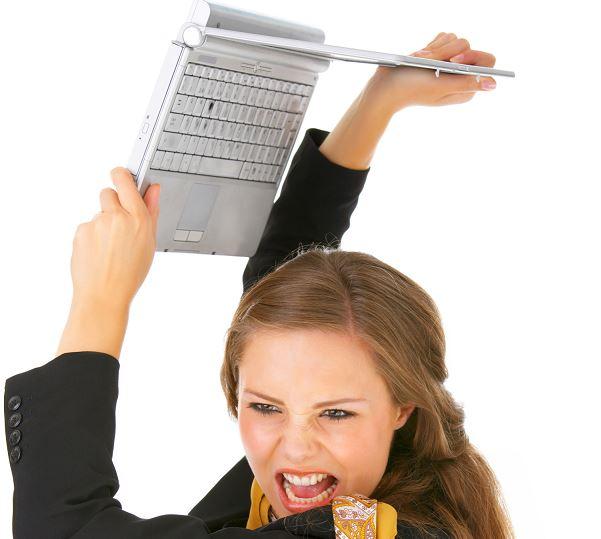 Every so often, I come across "special responses" from men during my apartment searching. One day, I decided to respond back . . .
In my search for apartments, I typically respond to a few Craigslist postings a day. And every so often, like countless others, I receive "special responses" from men, often claiming to be from Africa, who are filthy rich but currently in their home country "saving starving children" and needing to rent out their plush apartment for a very cheap price.
One day, I received the email below . . . and decided to respond back.
First, the scammer's email:
Hi!
I appreciate your interest in renting my apartment. Here are a few pictures of my apartment...Please check the attached file!
I must apologize for the long email I send you, but renting is important to you, and I want to try and give you some insight into who I am and about the home you are renting.
My name is David Kinsey and I'm the owner of the apartment, I love this apartment and it means a lot to me. It looks exactly like in the pictures. The apartment is paid in full and with NO legal problem, I am telling you this because with this financial crisis there are many apartments with problems.
The apartment is very close, in walking distance to local transport, bus, etc. with very quiet neighbors and area. Minutes away from downtown, close to school, transit and shopping. Drive way parking, affordably priced, clean mature neighbors seeking same in tenant. Great neighbors!
It has been renovated, totally finished, flexible lease, is nice, clean, quiet, has all the facilities and the utilities a man needs including electric utility, cable TV, parking, laundry in bldg., Air conditioning, high speed internet, workout facility and well behaved pets are allowed. Kitchen features, Washing machine, juice machine, iron, toaster, oven, dishwasher, coffee maker, microwave, refrigerator, stove.
The apartment is fully furnished, but I have the option of sending all my furniture into storage if you want to bring your won (no extra costs).
Don't miss out on this bundle opportunity! We can make the deal happen right away!
I will send you more details.
Sincerely,
David Kinsey
**He inserted a bunch of gorgeous photos, probably from Architectural Digest.
And here is my response:
Dear David Kinsey,
Your apartment décor has the allure of a decrepit retirement home; you are a man, after all, so we'll let that one go and major thanks for the head's up photos. As you suggested, I want you to store your items (God knows why you would want to keep them but that's your choice) and I could move my fabulous furniture right in! I'm very excited about the downtown location, and especially that you would be kind enough to leave your coffee maker, as I am a bit of an addict and drink 12 cups a day, all to myself!
Not only that, after I'm sprung like a leaping lizard, I make 3 additional cups—on top of the 12, David—and divide them between my dog (Chew-Chew), kitty cat (Camala Bear), and canary (Twinkle Toes). They LOVE IT, it drives them absolutely WILD!! I'm not sure if you would count them as well-mannered pets, as you indicated your building would allow, but I will make sure to keep them out of the hallways! No one has to know but you and me, David! And you are leaving the toaster, right? Toast is one of my very favorite food groups so I thank you for that. I like toast with MARMALADE. I like to say that word MARMALADE because it makes me feel like the sexy Christina Aguilera! Do you like her David? I don't care how fat she gets; I think that woman can SING! And a juice machine? Juice gives me the wet farts; honestly David, you can take that with you if you want.
By the way David, I have to ask, are you English? Kinsey sounds like such a proper English name, I bet you wear khakis and play cricket in the rose garden after drinking afternoon tea and say things like "Tally HO!" and "ARRrrrrGGG Matey!" If you are, we MUST talk so I can hear your voice and accent, *swoon*!
So I am very excited and ready to MAKE A DEAL . . . as they say . . . LET'S DO THIS!!!
I will need to know the address. I know you said downtown and that it was close to shopping but downtown is pretty big and I will need to know where to tell the movers to move my things. Did I tell you I have a waterbed? Do you know what a waterbed is? They were popular in the early 80's. My parents had one and I would hide underneath a small crawlspace and hear HORRIBLE things, David, things a child should NEVER hear! If I close my eyes and hear Donna Summer, I can still hear those noises to this day! It haunts me! Anyways, so when my parents died, naturally, I inherited the waterbed and now make my own HORRIBLE noises! *Wink* *Wink* If you catch my drift, David. Yes, that's right, sex, David. I want to make sure we are on the same page here—a very sexy page. Anyways, this waterbed is a massive monster—totally fucking huge—and I need movers. If I had a boyfriend, maybe he could help me, but I'm single. Are you single David? Because if you are, and you are indeed English, we might be able to make all KINDS of DEALS!
OK, well, enough with this pen pal bullshit; let's get down to business. What is your favorite food? Mine is POPSICLES! Please send me more information about what you're wearing and this apartment as soon as possible!
Love your future tenant,
Holly Homestealer
I hope he responds!