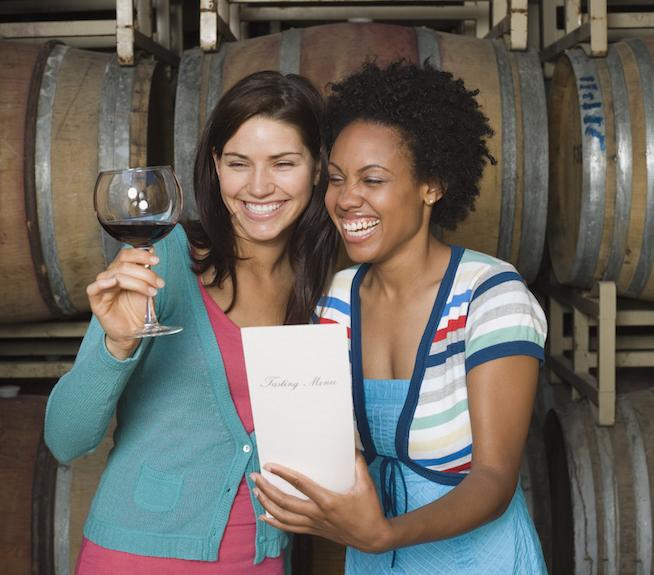 The newly-minted 21-year old is now a welcome guest at wineries, and this could be the perfect way to spend a birthday. Image:
Surprise them with a brilliant present or memory that is sure to delight.
A 21st birthday deserves a hearty celebration. Whether you're shopping for a special birthday guy, gal, or non-binary person, one of these gift ideas is sure to be the perfect fit!
Make sure they enjoy this milestone birthday to the fullest with these unique and creative presents:
1. A Wine Tasting Excursion
The newly-minted 21-year old is now a welcome guest at wineries, and this could be the perfect way to spend a birthday.
Plan a wine tasting trip at a local winery. Book a party bus or limo, stock it with fun snacks, some pre-winery drinks, and put together a fun playlist for the ride there.
You can usually find great group deals, so get a bunch of family members or friends together and go in on the cost to make for an affordable but mind-blowing birthday gift that will definitely be appreciated.
2. A Funny Hangover Kit
As 21stbirthdays tend to turn into days of drunken debauchery, make sure the birthday guy or girl is set up with the right remedies for the day after.
If they appreciate some good humor, they'll definitely appreciate a fun hangover kit. There are these types of kits available for sale online, but you can easily make one yourself and add your own personal touches.
Here are some ideas to get you started: Visine for those dry eyes that tend to accompany late nights out, some extra-strength Excedrin for that pounding headache that might rear its ugly head, Gatorade for some more than necessary electrolytes to replenish all that were lost, and mouthwash for the stinky breath that might be feeling anything but fresh when they wake up.
If you're looking for a present and working with a tight budget, this might be your best option, as you can get most of what you need at a place like The Dollar Tree.
3. An At-Home Brewing Kit
Why head out to the bar when you can create you very own specialty brews in the comfort of your own kitchen? That's the guiding principle behind at-home brewing kits, and these gift ideas are becoming very popular, as the rise of craft beers means experimentation with different tastes.
You can find brewing kits of all types, and this will be a present that keeps on giving as the birthday guy or gal can make brews for years to come. With all that freshly-brewed beer on their hands, your loved one will need something to store it in without worrying about it go bad. You can find personalized beer growlers for sale online and customize it with a design their name.
This will be a one-of-a-kind gift they won't get from anyone else.
4. Casino Night
In most states, individuals must be 21 before they can gamble, so this might be your loved one's first chance to feel the rush of pulling that lever on the slot machine or try their luck at the blackjack table.
You might not be able to splurge and get all the way to Vegas for their birthday, but there are likely some local casinos that you can check out. Dress up to make the occasion extra special, and make sure you hire a driver or take a Lyft, as most casinos offer free drinks to patrons.
5. A Weekend Getaway
If you're looking for a present for someone who loves to travel, plan a weekend getaway that you know they'll enjoy. It might be to the beach, or a camping trip inside a local national park. If you want to do more of a 'staycation,' you can book a hotel room at a local resort downtown.
Sometimes the switch in atmosphere and location is enough to make a celebration extra special, and you can sneak in and decorate the hotel before you check in for an extra surprise. Make sure you talk to the concierge as well; usually, generous hotel staff will place a special birthday treat in the room for no extra cost.
This is a milestone birthday for most, so celebrate your loved one's 21st birthday with the fanfare and surprise them with a brilliant present or memory that is sure to delight.