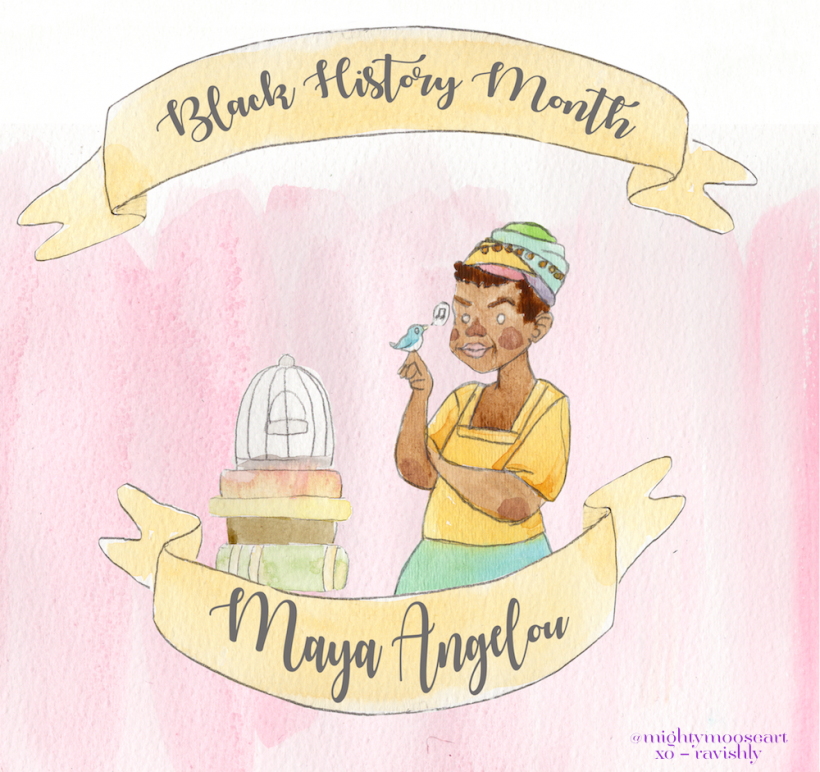 Black History Month: Maya Angelou
February is Black History Month! To celebrate, we'll be sharing portraits and profiles of three ladies we love.
Our beloved staff artist extraordinaire, Mariah Aro Sharp, has illustrated these women as a gift to you all. We'll be unveiling them all this week and at week's end, offering you a gorgeous wallpaper collage of all three. 
First up: Maya Angelou (or Mama Maya, as I like to call her.)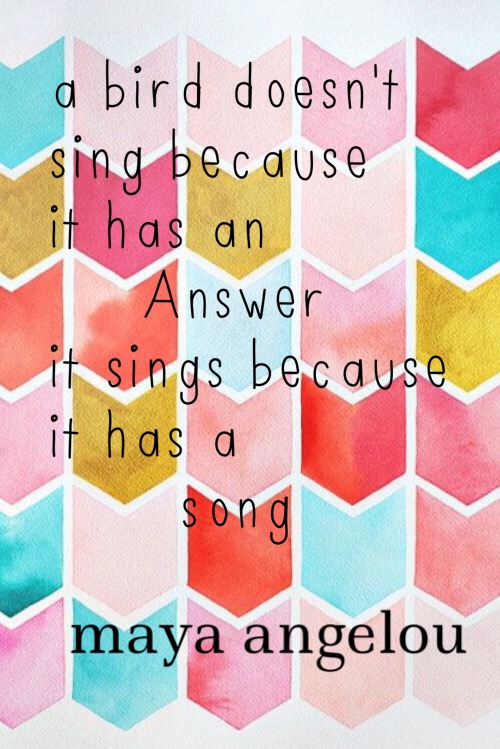 If you graduated and didn't read I Know Why The Caged Bird Sings, I don't know what high school you went to, but it probably stinks. I took AP English and AP German, both of which were saturated with literature, but I can only remember three things: Faust (because HELL), Hamlet (because incest), and I Know Why The Caged Bird Sings — because Maya.
Of course, that's not all Maya wrote. She's an incredible poet.
I have watched this approximately one hundred zillion times, and I still cry.
There are no other words I can say about Maya. I've never known of a woman who moved me more. 
As I work on my memoir, this hangs above my desk. It's the only thing held up with a pushpin — everything else gets the impermanence of Washi tape, waiting to be removed, but not Maya. Nothing else will ever speak to me as she does.