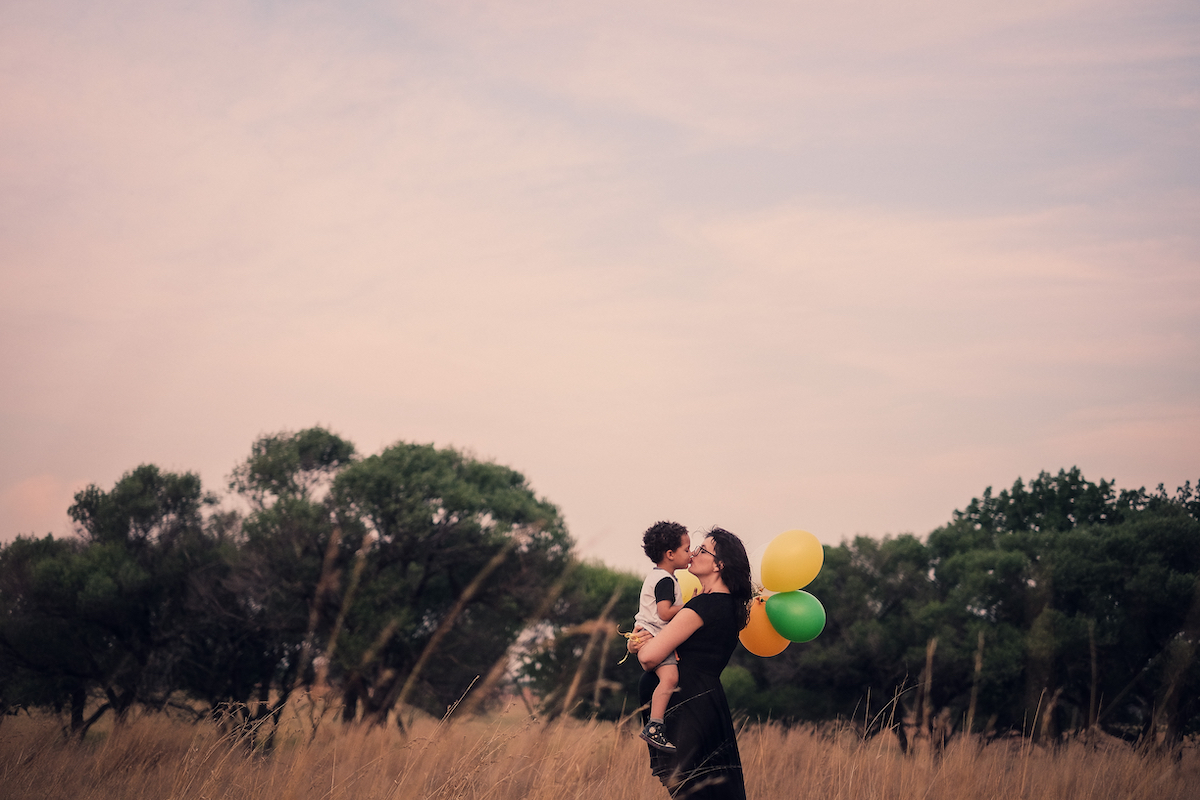 Photo by Randy Rooibaatjie on Unsplash
This article first appeared on Fairygodboss and has been republished with permission.
---
After 17 years as a working mom, I see my biggest job as bringing up my two sons and making them responsible, ethical adults who contribute to the future of the world.
On a day-to-day basis, though, this mostly involves cooking for them, driving them around, cleaning up after them and always remembering how much I love them. I'm fortunate to have a great partner in crime in my husband, and he helps create an environment of gender neutrality at home; daddy cooking doesn't signify a "special occasion," for instance. Add to this an employer that empowers you, as well as management that values your contributions, and what you have is a team of indispensable allies for working moms like me who want to keep their sanity.
Today, as a product management leader at Continental AG, I work with global teams. Sometimes this means my day begins at 5 a.m., and others, it means I start late and finish work in the evening. Flexibility is a two-way street, and I have been fortunate that my employer affords me the opportunity to enjoy my life with my family while also having a fulfilling career. With my oldest heading to college this fall and a middle schooler that grows more independent by the day, I'm at a bittersweet (but also enviable) juncture of my life as a mother.
The days of running from martial arts to the soccer field to the pool to piano lessons are over. The memory of converting the back of the minivan into a dressing room for the kids is now in the distant past. The guilt of missing a recital so that I could make a work trip is no longer an emotion I have to deal with. And the joy of asking my older one to pick up his brother is a feeling that is hard to describe.
Over the years, I had to deal with two growing boys as my husband built his startup internationally and attended to his chronically sick father. Today, I finally have time to introspect about my years of making working motherhood work, especially the six years that were run similarly to a circus — between juggling schedules, clowning around to relieve the stress, and walking the tightrope between my personal and professional lives. Here are the four biggest myths I uncovered in that time about motherhood.
Myth #1: Having it all is possible.
 You can achieve anything if you work hard enough to get it. But having it all? That's a different story!
Instead, one must learn to prioritize ruthlessly. We all have the same 24 hours in a day. Until the day comes when you can clone yourself to be at the work dinner, soccer practice and orchestra recital at the same time — something must give. Set your guilt aside. And don't compare yourself to that mother from school — yes, we all have that one. The one who is on the school board, feeds her kids veggies grown in her own garden, jets off to New York on Tuesday for a conference and then is off to Napa Valley for her monthly getaway with her husband. Congratulate her. And then think about a duck — it looks so calm and peaceful floating on the surface, but under the water, it's treading its feet furiously to keep afloat. You are no "duck mom" — you've learned to say no when it's needed and say yes to staying sane. And you'll be surprised by how good the Napa Valley wine sold at your local grocers tastes when the kids are in bed and you and your husband can sip it under the stars in your own sweet, sweet backyard. Napa can wait.
Myth #2: You must be perfect to raise good kids.
Kids are very forgiving. You are the soccer mom that can't sign up to coach all season, but you can be the mom that's responsible for the team banner. I have done both, and trust me, making the banner with my kid and his teammates was way more fun than running the drills.
Some nights, the dinner table won't cover all the food groups the way it should. As hard as it is to believe, missing that one serving of carrots and broccoli is not going to break your kid. A stressed-out parent is far more harmful. Being human, you will mess up — many times. Be kind to yourself. Be nice to your spouse. There is a lesson there, too, for your kids. People make mistakes, but what truly matters is resilience. You get up, brush your boo-boo off, and do better the next time.
Myth #3: True love is sacrifice.
Motherhood does not translate to self-sacrifice. Being a martyr makes everyone unhappy in the end. You might be leaving the kids at home and working because you are forced to. You might be a mom who feels your job rounds off your personality and fulfills you. Either way, you do the best you can, and your kids will learn that it's OK to follow their passion. 
Time is a precious commodity, and the sooner you learn to make what you have count instead of fretting about details, the more you will thrive. Your kids will learn to be more independent and appreciative of what you bring to the table, too. And what they'll love you for is being there for them, hearing them out, accepting them the way they are, and for the memories you make with them. They're not counting the number of hours you spend with them in a day.
Myth #4: Love begins and ends with mom.
While the love of a mother for her child remains unchallenged as the most powerful form of unconditional love, there are plenty of other forms of it. Sometimes, it does take a village to raise your kids. Get help and seek favors. 
You will be pleasantly surprised at the influence a non-parent adult can bring into your kid's life. Grandparents, uncles and aunts bring in a different kind of love. The kids will share things they might not want to share with you. Your friendly neighbor can be your son's surrogate grandma who babysits on the evening you're running late from work. Your son's friend's mother — that phenomenal woman who stays at home dedicating her life to shaping and caring for her family — can offer a playdate on an afternoon when school ends early. Learn to deal with it when your child thinks the world of her homemade brownies.
Ultimately, motherhood is hard work. Managing a career alongside it doesn't make it simpler. On the days when you think you can't land one more airplane filled with mushy peas and carrots into your 2-year-old's mouth and just want to hide and sleep: call your mother. She will tell you that the apple doesn't fall far from the tree, and that you were a picky eater at age 2, too, but turned out alright. Plus, she'll tell you the best way to get the carrot stain out of your favorite work blouse.
This too shall pass. Believe her; mother knows the best. And if you are truly lucky, you might find a delicious care package at your doorstep three days later. Enjoy it. You have earned it.
---