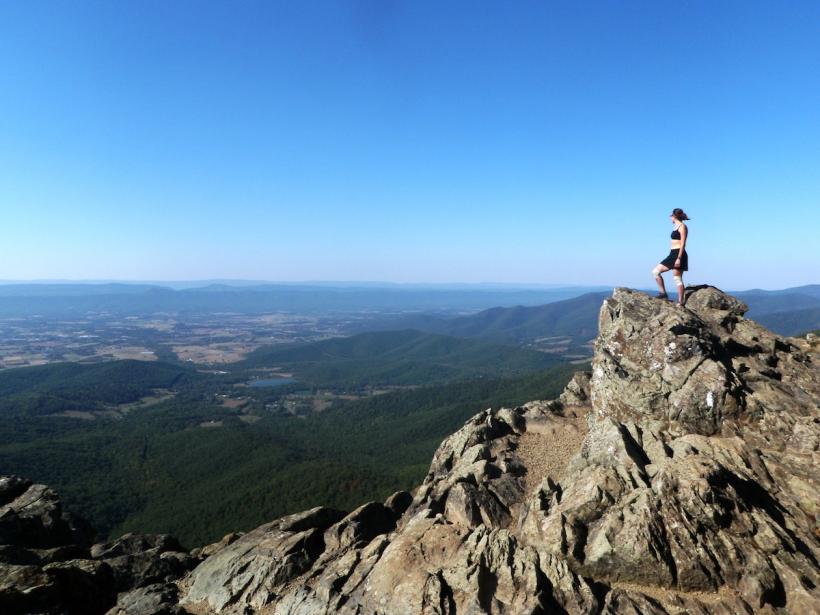 Gina Kremer Cannon hiked the Appalachian Trail solo and found a new home.
We all have those days: you're late to work thanks to traffic, you drop the ball in an important meeting, get a silly tiff with a pal — and to top it off, you return home, only to find you have a leak.
Though you might feel a bit melodramatic in the moment, you lust after the peace and serenity of the great outdoors, where you're free from deadlines, responsibilities, and anyone else for miles and miles. For some hard-working, kickass ladies, going on an epic solo hike wasn't just an afterthought inspired by Wild, but an adventure that fundamentally changed their lives.
Here, 9 rad women share what they learned from trekking trails across the the globe:
Christine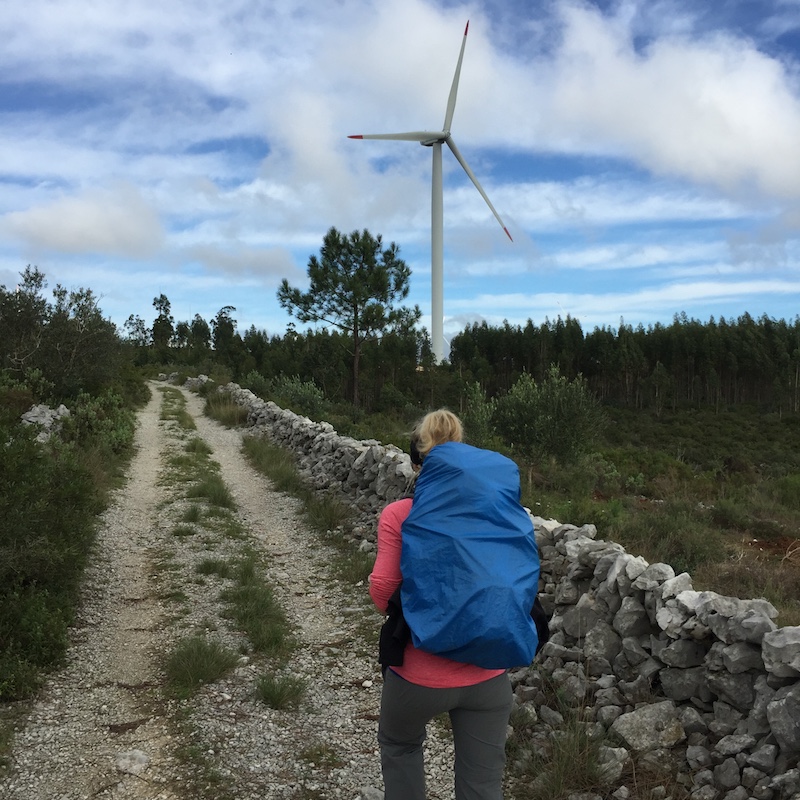 In 2014, at the age of 27, Christine Cummings had a big idea: why not cover the land that her father explored many, many times — by herself? Without ever hiking more than a day or so, Cummings knew that if her dad could do it, she could, too. And so? With a single spare set of clothes and no accommodations booked, she embarked on her quest.
Starting in southern Portugal in the seaside town of Lisbon and walking more than 250 miles to Santiago de Compostela in Spain, Cummings took each step with an important feeling of gratitude. "People do it for various reasons, from religion to spiritual cleansing, getting over big losses to simply taking a sabbatical," she explained. "I knew it was going to be a challenge physically and mentally and that was why I did it. After 20 days of walking across fields, over mountains, through sunshine, mud and rain, and sleeping in churches and fire stations, I came back as a changed person. My perspective on life  has changed and I have a much more humble attitude towards everything surrounding us."
Vicky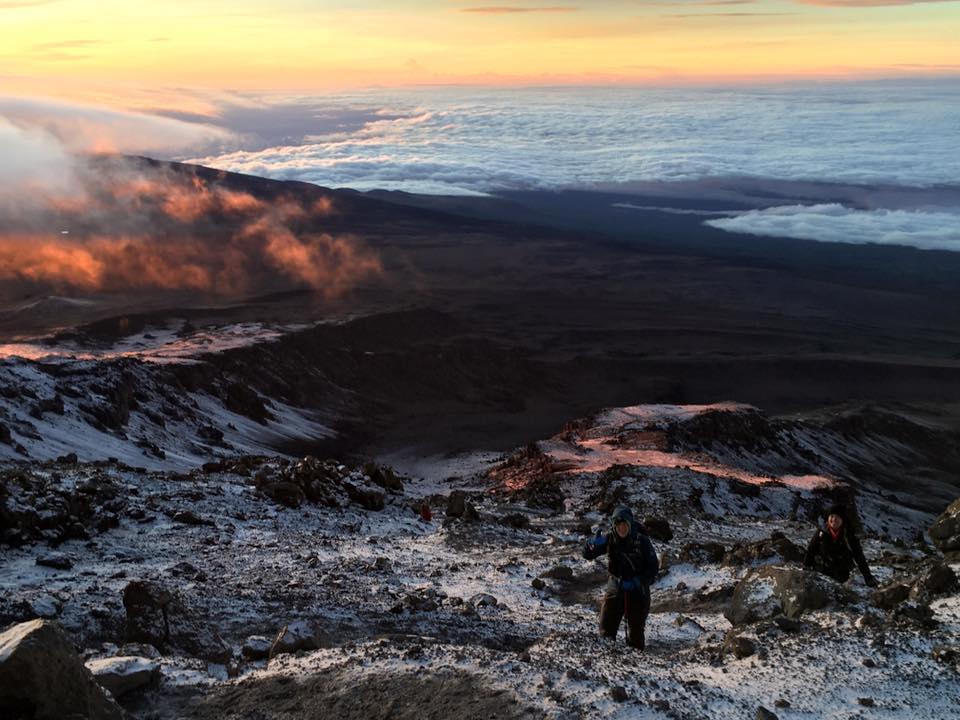 Just around three months ago, 27-year-old Vicky Castledine was sitting on the roof of Africa at Mount Kilimanjaro. While the trip was surprisingly last-minute in planning, Castledine says it's not only an 8-day experience she'll never forget, but that it was some of the toughest physical, mental, and emotional moments of her life. And maybe more importantly, has created a network of forever-more friends. "Since my trip, I haven't gone more than a few days without seeing someone from my 'Killy family.' We all experienced something truly incredible together and that connection is one like no other," she shared.
Vesna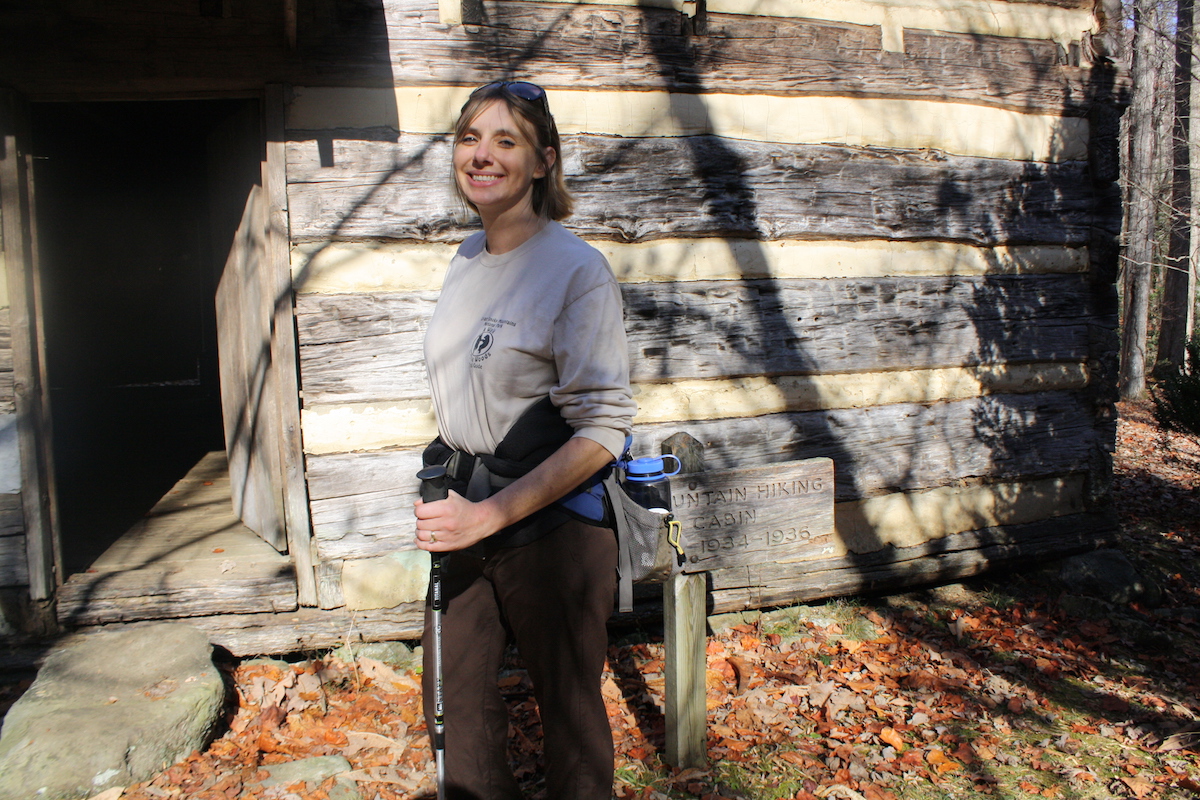 Several years ago, Vesna Plakanis, a successful (and busy!) executive in advertising sales decided to swap out her high heels for hiking boots. Not sure what she was in search for, but knowing she needed to touch and experience nature, she completed a four-day hike through infamous Yosemite. Though a short excursion, Plakanis says she left the trails hungry for more: "I took a survival course and learned how to build a shelter, make a fire and identify wild food," she explained. "Having that knowledge at my fingertips shifted my world, inspiring me to want to share this power with others — and especially with other women."
Today, with her husband Erik, she runs a guide service in the Great Smoky Mountains, offering two and three-night 'Women in the Wilderness' trips and other adventures. "These 'big hike' experiences give women amazing self-confidence and a newfound comfort in their own skin. They learn to let go of the little things. They are dirty and tired at the end of the day, but there is power in knowing that you worked hard for that. We love helping women see the world in a whole different light, pared down to its simplest essence of the bare necessities: Where will I sleep? What will I eat? And how will the weather impact my journey?," she says. "Many come to us with long fingernails, high-maintenance lifestyles and have never been in the woods. Most come back and want to do it again. Several have gone on to hike the Appalachian trail as a result of the experience."
Gina
For Gina Kremer Cannon, seeing 29 candles on her birthday cake was the start of a huge life-changing year. Craving space from her hectic Chicago life and the open air to center, think, and breathe, Cannon closed down her business, packed up her belongings and started her journey through the Appalachian Trail. "It wasn't easy. I had no hiking or backcountry camping experience, but I persevered against any challenges in my path: exhaustion, hunger, a heavy pack, a staph infection on my foot and long days on the trail," she shared. Over the next four months, Cannon made her way through 1,400 miles, finally realizing that she was capable of so much more than she imagined. And she discovered something else life-changing: she didn't want the city life, but thirsted for mountains right outside her door. And these days, she now happily calls Colorado home.
Jacquie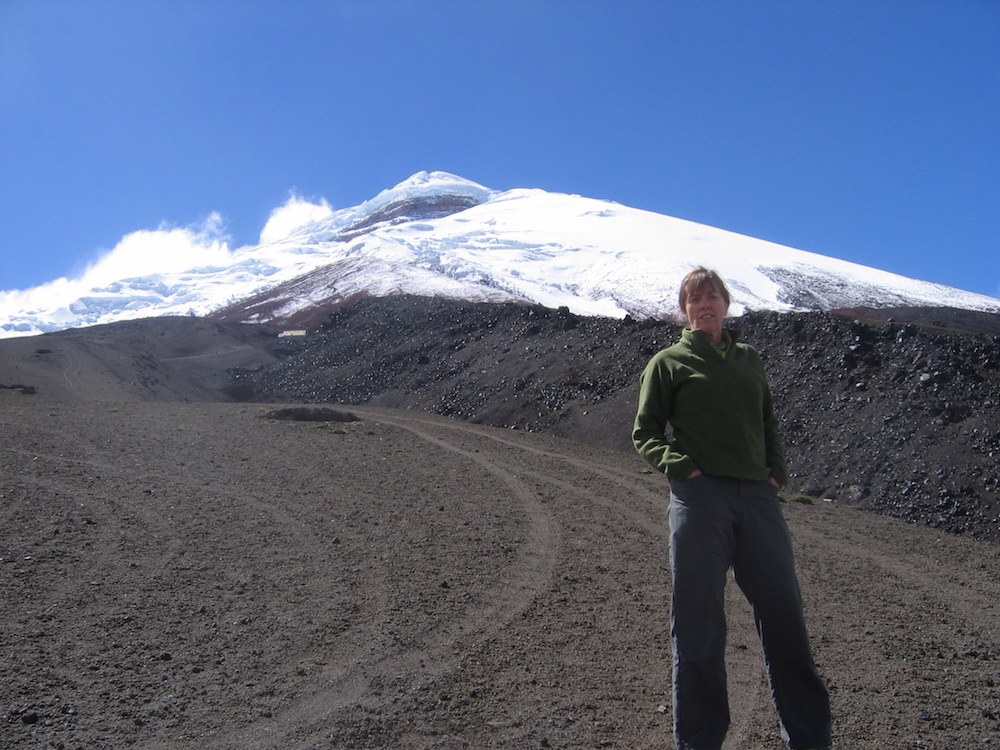 Though Jacquie Whitt went on what she lovingly refers to as a "backpacking disaster" trip as a young woman, the experience was eye-opening. Not only did it shape her perspective, but it revealed what she believes to be the true purpose of being part of nature: "You have to accept all of it. It's a package deal with good, bad and downright ugly."
While she spent most of her life trekking through several trails across the country, it wasn't until she turned 51 that she went on what would become the greatest adventure of her life (so far, anyway). As she hiked the Inca Trail, she learned a lot about moving around in high altitude, with heights reaching anywhere between 15,000 and 17,000 feet. "You open your mouth to breathe but when nothing happens, you have to consciously engage your voluntary muscles to take over, forcing you to deepen your breath. Hiking makes you get down to basics and find the things you really need. Like air. And a sense of humor. Everything you need to survive is in you. But I still think It would be nice if duct tape grew on trees," she shared.
Janice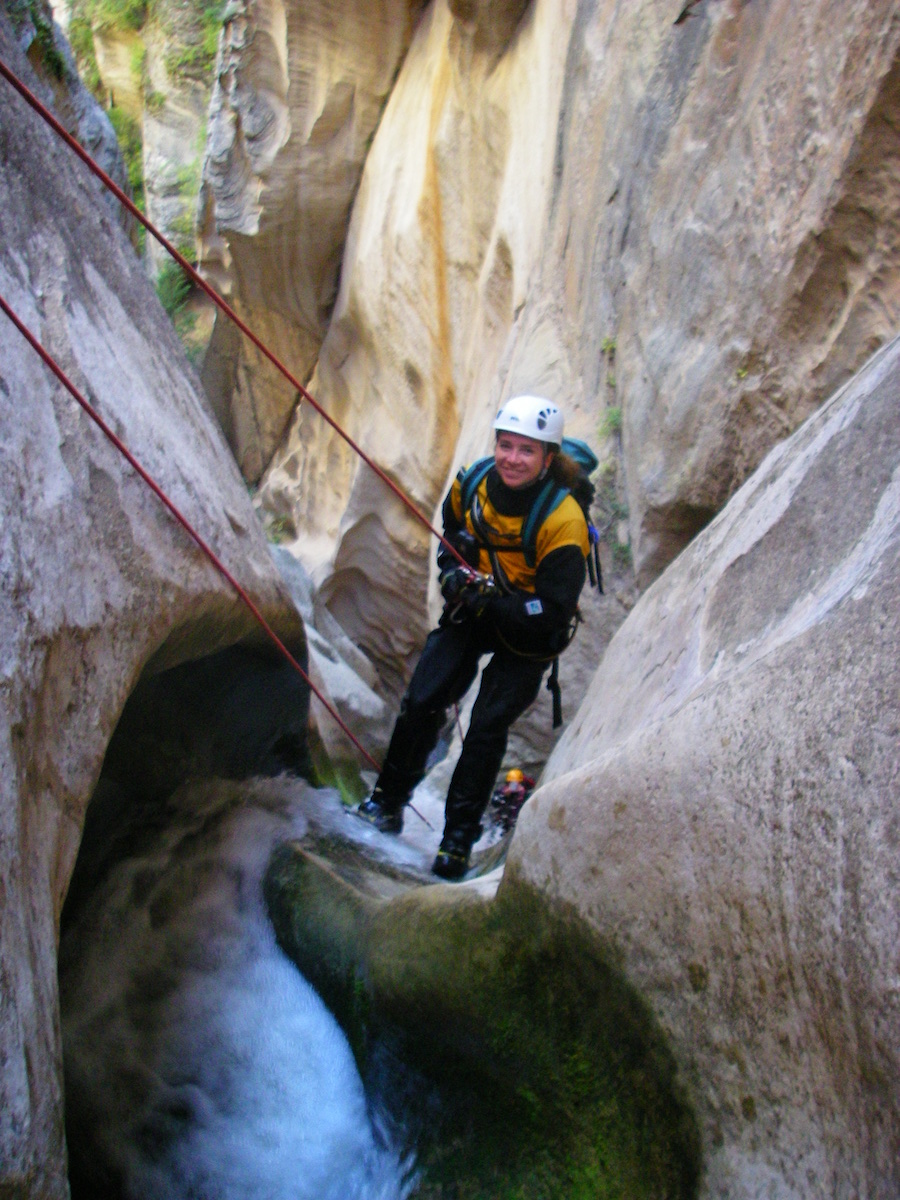 Janice Holly Booth calls herself the "anxious adventurista" — mainly because traveling and checking must-see's and must-do's off her bucket list requires more than just overcoming physical limitations, but mental and emotional ones, too. So when she set her eyes on a three-day trek through the slot canyons of Utah, requiring her to face her fear of heights, she came out the other side feeling empowered — and strong.
"I had to navigate sheer cliffs and waterfalls. I had to hike steep, punishing trails with 30 pounds of gear on my back. I'm afraid of heights and the edge, and I'm not in particularly good shape, so this adventure tested me in every way possible," she shared. "But it was transformational: I learned that courage is a muscle and it must be exercised on a regular basis; I learned I'm capable of more than I think if I will just push myself to the fringes. And, it left indelible memories of the beauty of the hidden places on this planet, available only to those who are willing to make the effort to see them."
Jennifer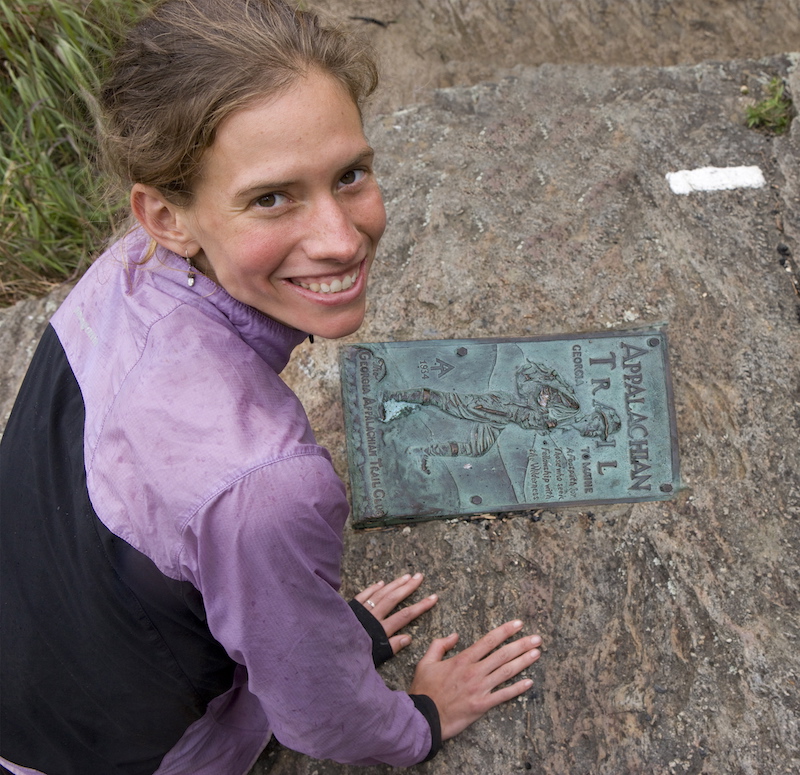 When Jennifer Pharr Davis turned 21, she didn't just reach legal drinking age — she discovered a true love of long-distance hiking. Over the past 13 years, she's traveled 13,000 miles on six continents by foot and explored trails in all fifty states with her family. Her lifetime dedication to seeing nature firsthand earned her an impressive record: in 2011, she became the fastest person — male or female — to finish the Appalachian Trail from start to finish. She finished all 2,185 miles in 46 days, averaging around 47 miles per day. "My primary motivation was to explore my mental and physical boundaries and overcome emotional barriers. It was a wonderful, difficult and life-changing journey that provided self-confidence and taught me the importance of resiliency," she shared. These days, she walks trail a bit slower, with her 4-year-old daughter and 8-month-old son, while also helping other share in her passion through her business, Blue Ridge Hiking Company.
Krista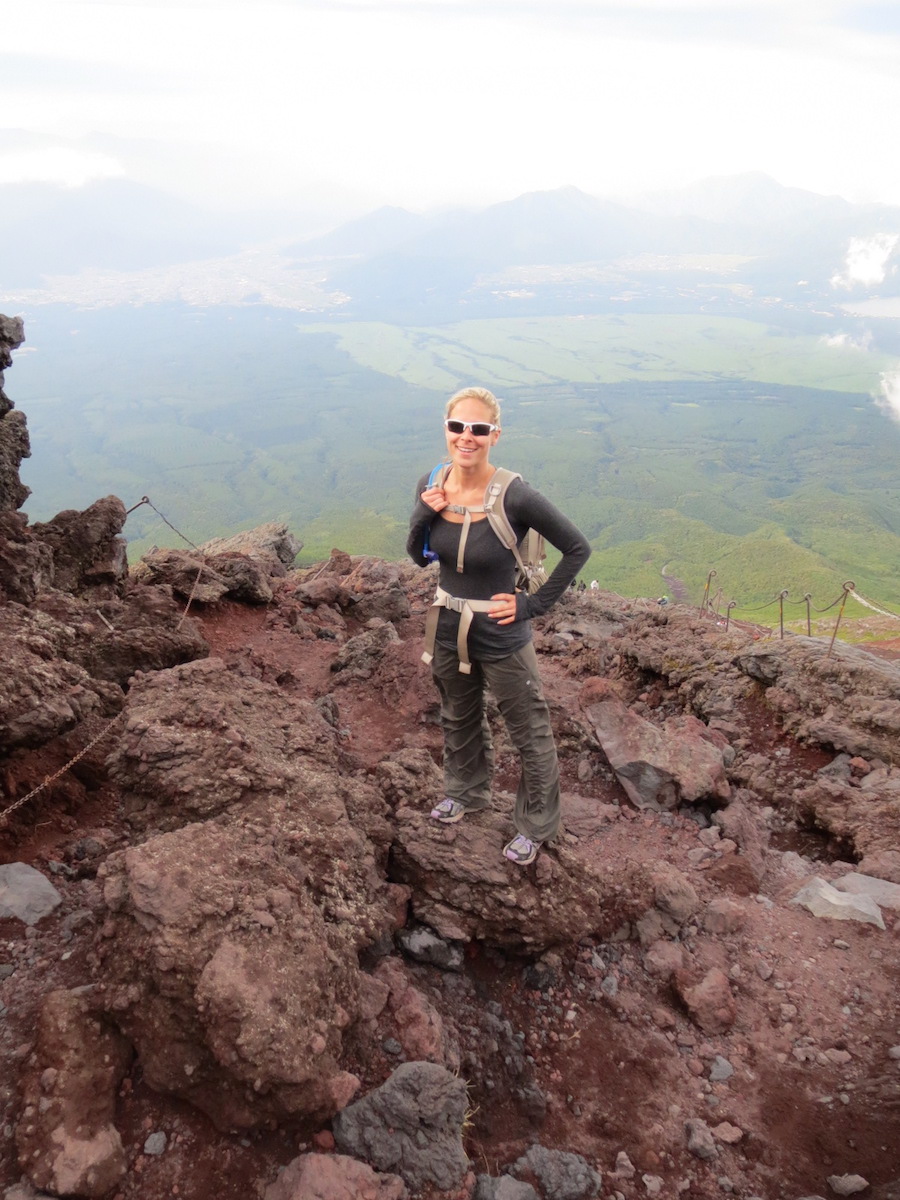 Throughout her life, Krista Canfield McNish has been lucky enough to scale plenty of world-renowned hikes, including the Annapurna circuit in Nepal, The Circuit in Torres del Paine in Patagonia in Chile, and Mount Kilimanjaro in Tanzania, but it's not the hardest hikes that stand out the most in her mind. Instead it was a series of intense climbs that she labels the most "epic" in her trail book. In July 2013, her then-boyfriend, Ian, decided to do an intense hiking challenge for their first trip together.
They started with the Kalalau Trail in Kauai, Hawaii, and then flew to Japan to summit Mount Fiji over the Fourth of July. Not only had Krista just turned 30, but it was the first time she sought to complete two totally different hikes in two opposite countries, back-to-back. "My first reaction when we came up with the plan was, 'Wow, this will be amazing.' My second reaction, perhaps after Ian mentioned he'd be packing a finger saw and said completely seriously, "In case there's an emergency and we need to amputate," was we're going to spend a ton of time together on long haul flights and out in nature, so this first big trip together will likely either make or break our relationship," she shared.
The trip taught her about kindness of strangers, that anyone can hike if they truly want to and that traveling is an important shared interest in a relationship. "You learn so much about a person in the way that they travel: Are they a planner? Do they like to sleep in? And more importantly, how they handle setbacks and how they fill the silences," she explained. For Krista and Ian though? The trip proved life-changing, considering the adventurous couple is now happily married.
Kristin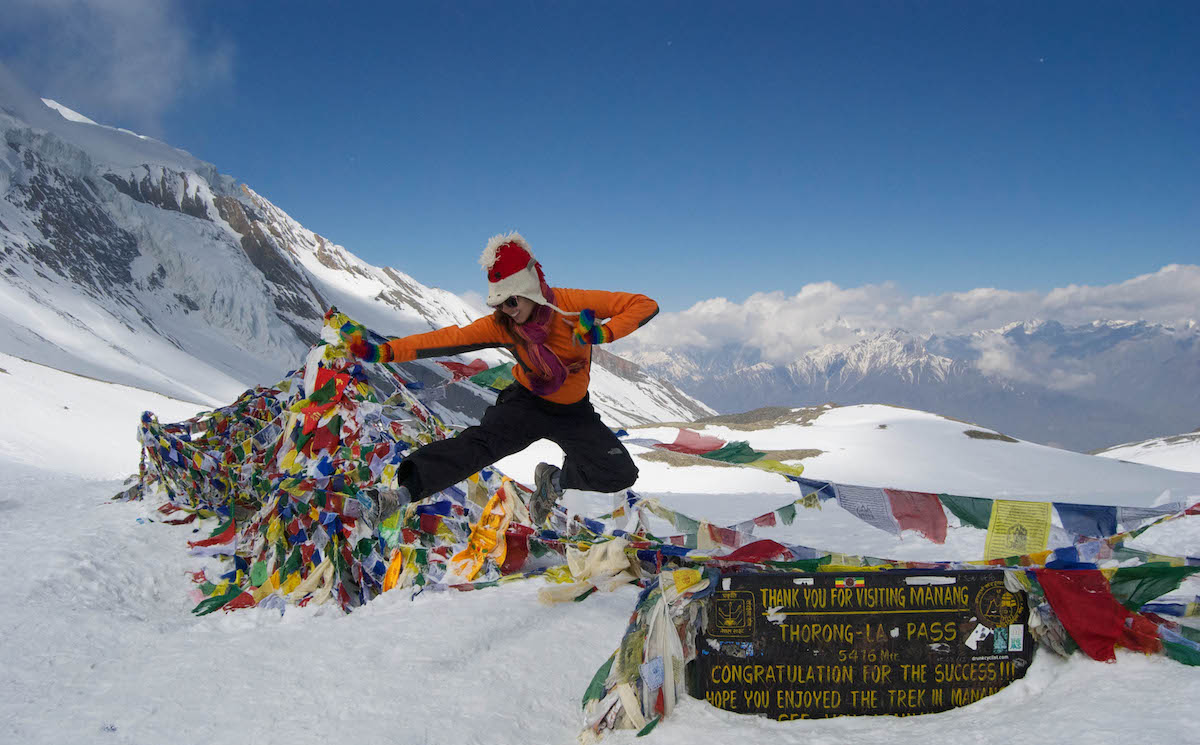 For her 28th birthday, Kristin Addis didn't plan a boozy brunch or a post-work happy hour with pals. She also didn't book a reservation at a recommended, pricey restaurant. Instead, she set a different goal for herself and met it: to reach the highest point of the Himalayas in Nepal — the Thorung La Pass — on her birthday. "I went without a guide and porter and started the trek alone, but ended up meeting amazing people along the way, including my trekking buddy Ellen. The experience taught me that I'm stronger than I ever knew, that the people of the Himalayas are amazingly beautiful and welcoming, and that trekking on a daily basis is almost a meditation. It becomes a rhythm that's intoxicating," she shared of her two-week adventure.