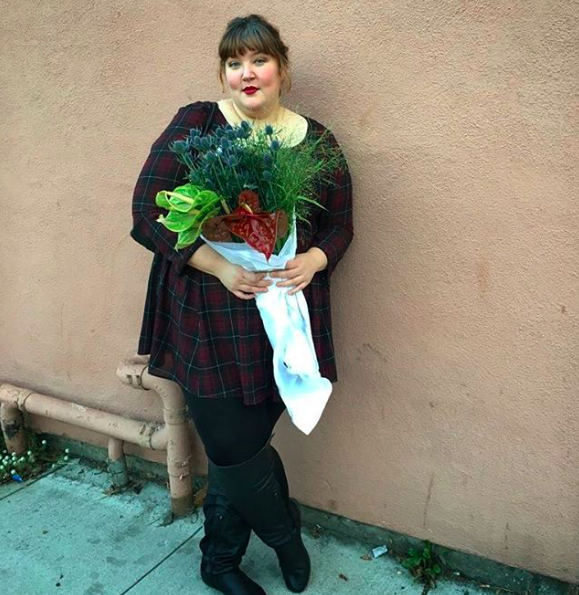 Image via @laureldickmanwrites on Instagram
The holidays are upon us! It's time to eat, drink, and share what we are most thankful for this Thanksgiving. Whether your dinners are cozy gatherings or formal affairs, the holidays are a great time to show off your favorite looks and play with festive color schemes.
Is this your first time meeting the family of your partner? Congrats! Keep it classy and simple. Tow the line between comfort and being dressed up by choosing rich fabrics and strong silhouettes. Grayscale and neutrals can be excellent choices for a subdued fall palette, as can rich burgundy and navy for a bold, classic look.
For those of us who stress about the holidays, comfortable clothing can be the key to maintaining calm and preventing panic attacks. If you're one of the lucky ones who has a super casual dinner to attend, the world is your oyster. How many times have you finished a big meal and thought "Oh my god, I just want to take off these pants!"? Skip the skinny jeans and go for a stretch waistband or wear a loose maxi. Oversized sweaters and ponchos add chunky layers of texture and warmth, as well as acting as a snuggly security blanket in times of stress.
For more formal affairs, luxe fabrics like velvets, brocades, and silks are complemented by autumnal tweeds, various wools, and cashmere. Leather and lace create beautiful intrigue while playing with texture.
Whatever the vibe of your occasion may be, we've got your covered. Check out these awesome holiday looks for a bit of your own fashion inspiration!
First Time Meeting The Family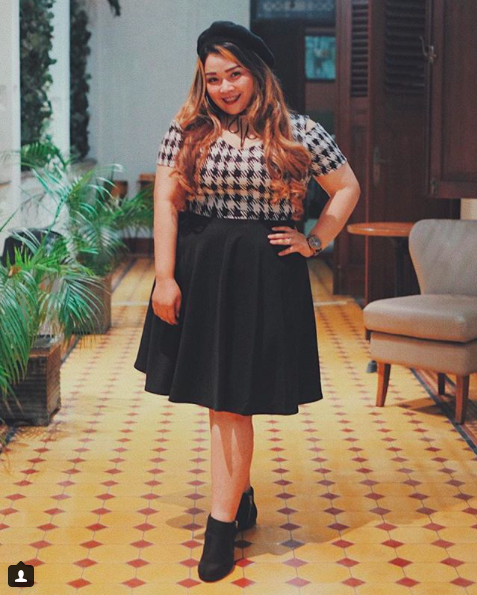 Win over a new partner's parents with an adorable black and white look like Sealy Rica rocks. Top it with a cute hat for both warmth and style.
Mia M. of In Fat Style (@infatstyle)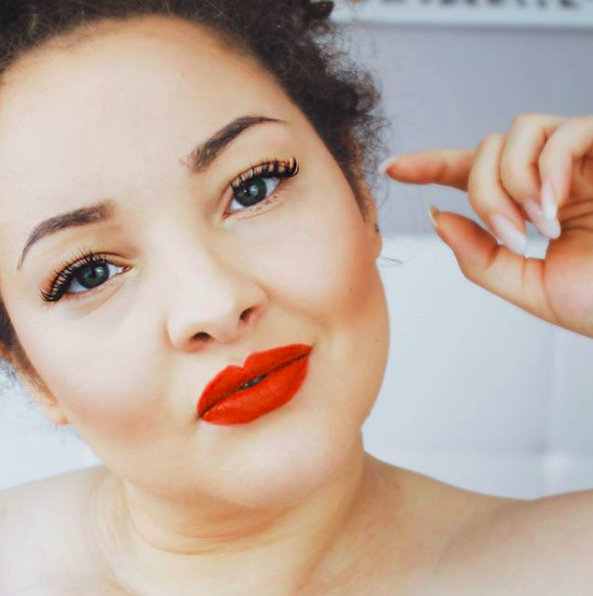 A neutral eye and warm, red-orange pout are great for a festive face for dinner with the family or for Friendsgiving. Add a swoop of liquid liner to dress it up for drinks with old friends afterward.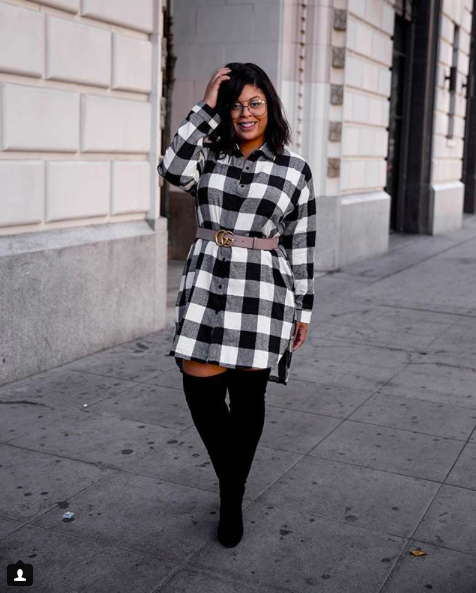 Need something simple and classic? A flannel plaid shirtdress will do the trick. Keep it super casual by pairing with leggings and booties or tall boots for a sexier look.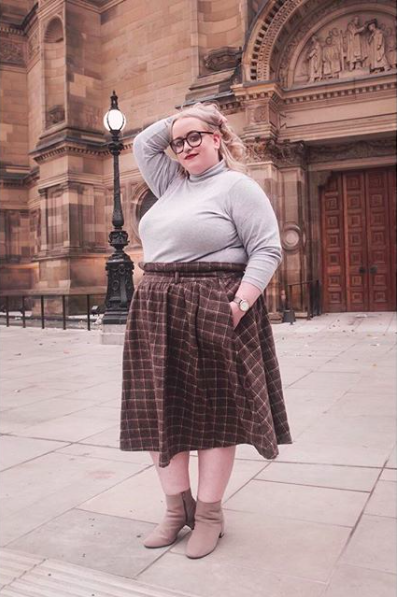 Keep it neutral! If you like understated sophistication, this combo of brown, tan, and grey is an excellent way to go.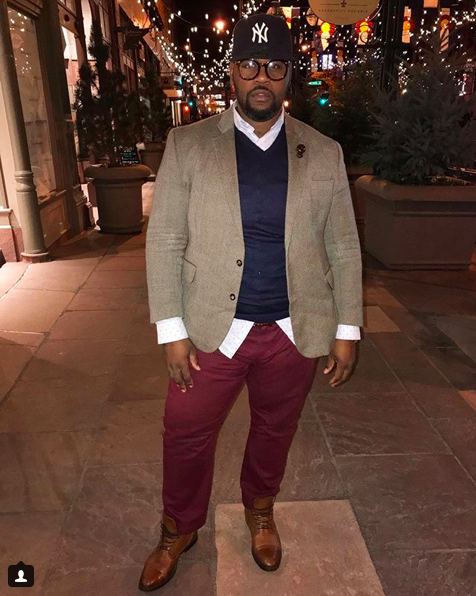 For the perfect hybrid of casual and formal, pair rich colors with a stylish tweed blazer. Keep it sporty (and add another layer of warmth) with a baseball cap.
Cozy Casual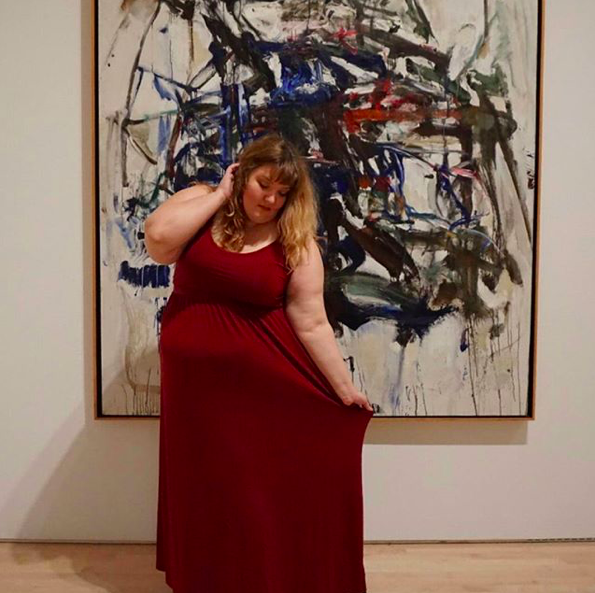 If you want maximum comfort, a rich colored maxi dress gives you the most bang for your buck, and there's no waistline to contend with after a giant meal! Dress it up or down with accessories and warm layers. Great with a denim jacket or an oversized cardigan.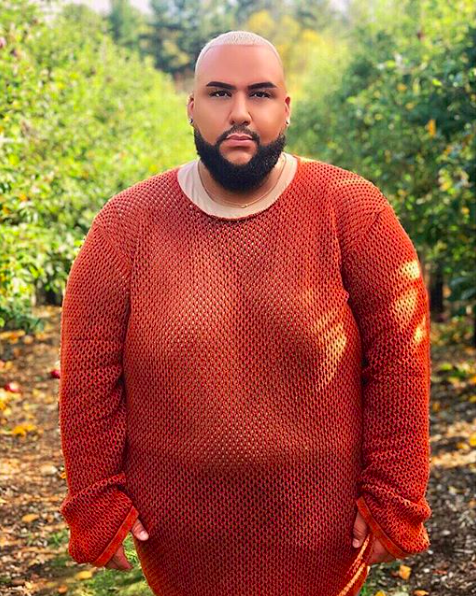 This perfectly wearable, cozy loose-knit sweater is perfectly on trend for the season. Wear it over jeans, leggings or belt it as as a dress.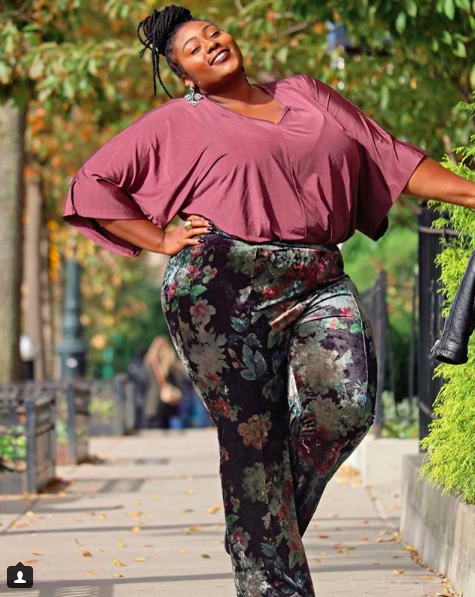 For laid back family events, keep it casual! Stay comfy and cozy with this plaid wrap over a warm red pant and classic denim button-up.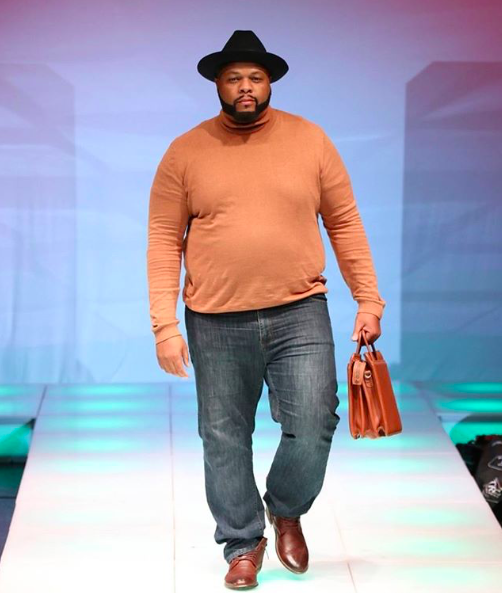 Keep it super casual with a solid turtleneck and tailored jeans. Dress it up with gorgeous shoes and classy accessories to keep it from being too casual.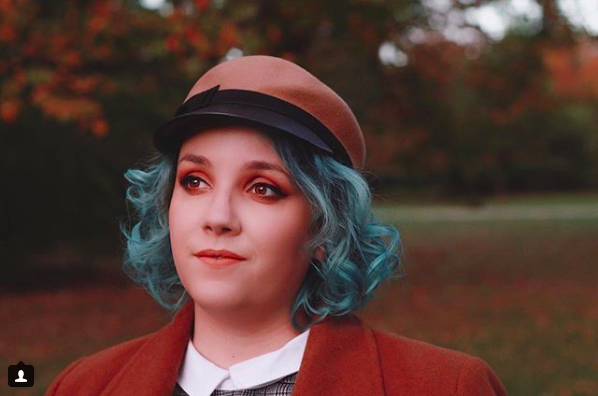 Audrey rocks a gorgeous fall glow on her eyes. Pair with a peachy neutral or deep garnet lip for a festive fall look.
Dress It Up
Lissa Mathieu of I Am Plus (@iamplusblog)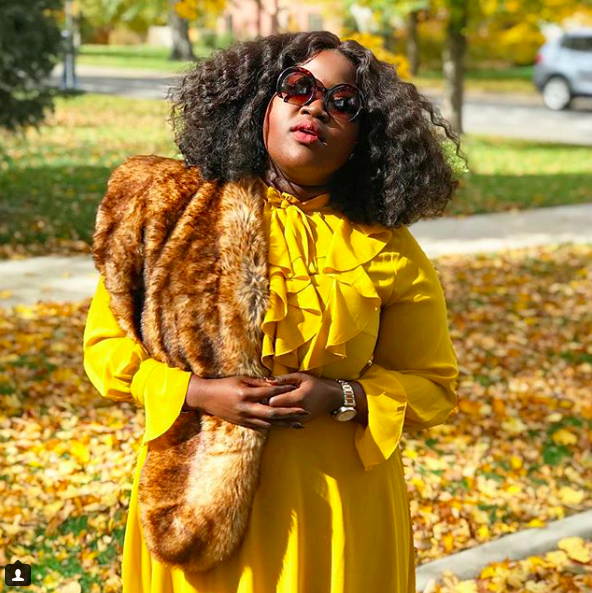 This golden glow is perfectly accented by a faux fur stole. Dress it up even further with a bold aubergine or brick lip and stylishly bold gloves. 
Lexie KC (@a0k)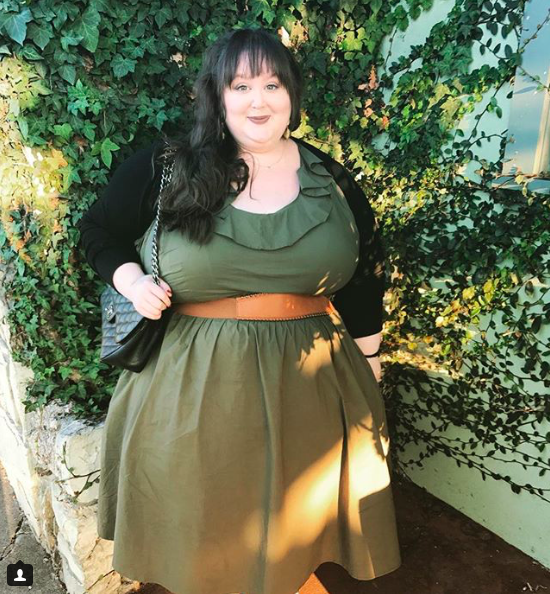 Lexie shows how to work olive into a soft, romantic silhouette for a beautiful fall-friendly look. Pair with a neutral brown lip (as shown) or turn up the color with burgundy or a spicy red-orange.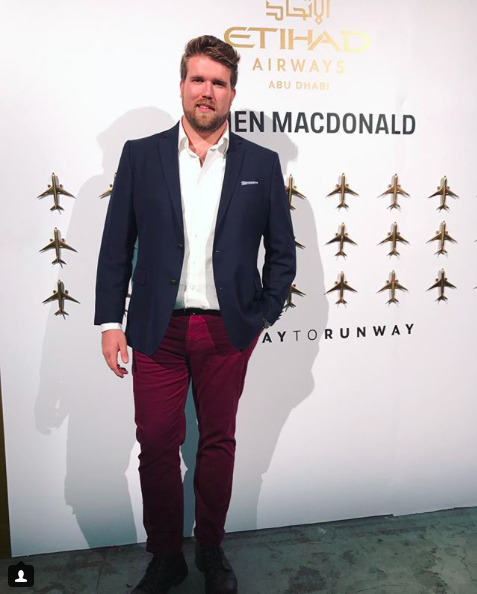 When in doubt, any gender looks amazing in crisp classics with a mind toward a seasonal palette. Dress it up or down for the occasion with the perfect accessories or shoes.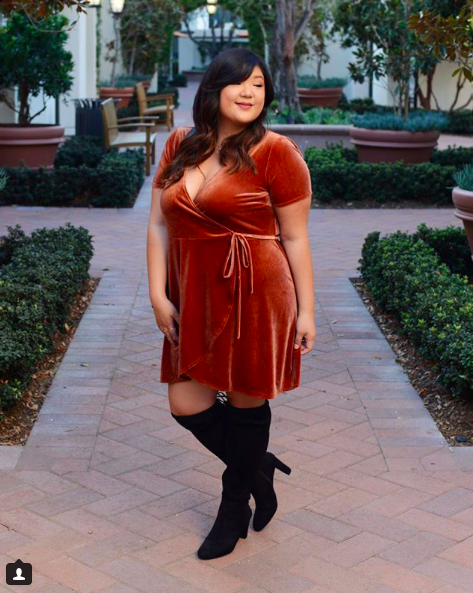 Seasonally perfect and totally sexy, Allison Teng rocks this perfect velvet wrap dress for a super feminine holiday look.
Hayley Atherton of BigFatBeautyMUA (@bigfatbeautymua)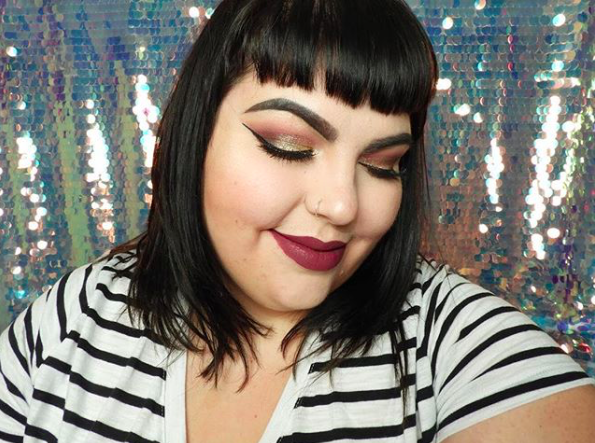 Big Fat Beauty MUA's Hayley Atherton shows how to create a bit of gorgeous autumnal glam with the Modern Renaissance palette. Switch up the lip to work with your outfit of choice.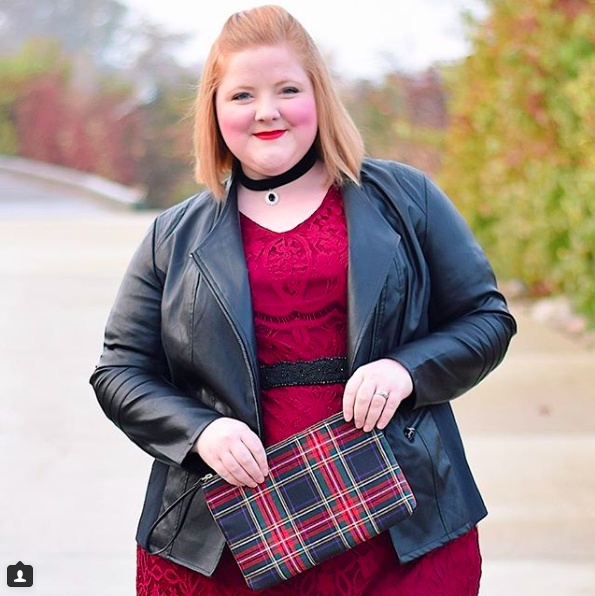 Liz pairs the class and sophistication of burgundy lace with the modern edge of a black leather motorcycle jacket.