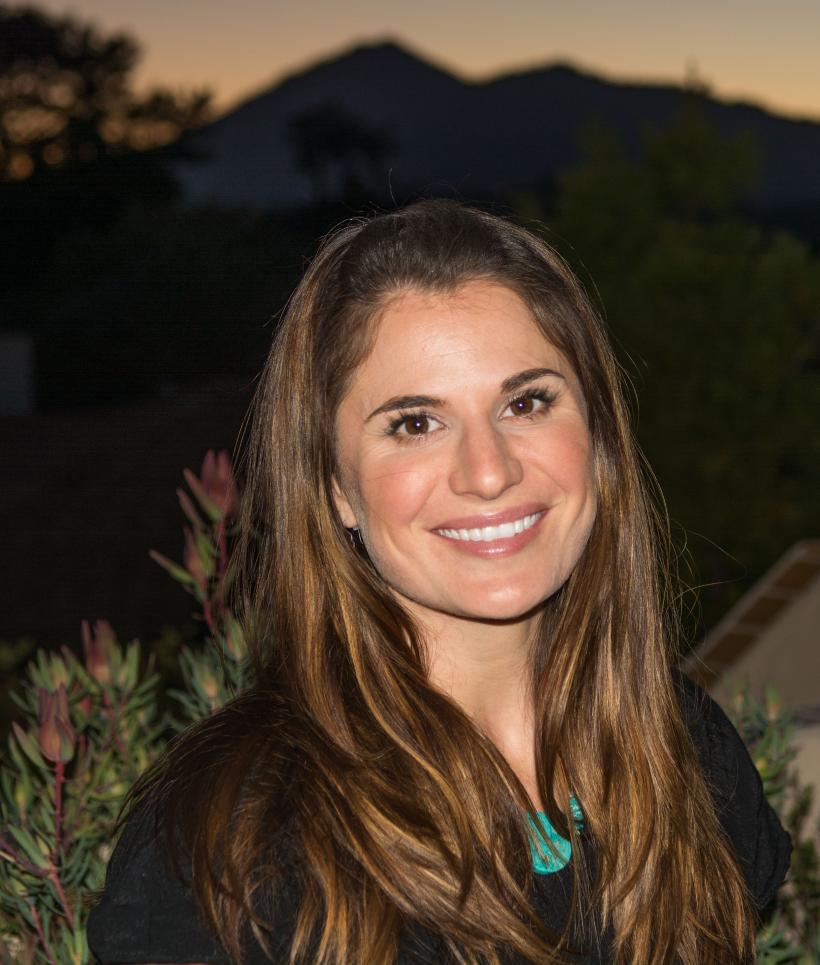 You can eat every product made by Earth tu Face, an organic skin care company based in northern California. You probably don't want to—though the Virgin Coconut + Cardamom Body Butter sure is tempting—but you could.
Each product developed by herbalists Sarah Buscho and Marina Storm is formulated to meet three exacting standards: supreme safety, supreme effectiveness and supreme respecting of the earth. Every item in their collection of face and body serums, masks, lotions and balms is made with nothing but 100% plant-based, food grade ingredients that are safe for the human body and safe for the planet. But these are not crunchy, health food store cleansers and moisturizers. They're not lumpy and beige and they won't leave you smelling like a wet hemp blanket (on the contrary! Think: ylang ylang, rose geranium and vetiver root. I have to resist dumping the entire bottle of Face Serum over my head each time I crack it open). 
My favorite part? Buscho and Storm are elevating the green skin care experience. With a sleek design, killer press and placement on the shelves of some of the country's finest retail outlets—Fred Segal, Love Adorned, Steven Alan and Net-a-Porter to name a few—they are redefining what it means to be an organic skincare company. And did I mention that the company is female owned and operated? 
Buscho and I recently sat down over some adventurous sushi to talk female solidarity, what's behind a name and transparency in the personal care industry. 
_____________________________
Why start a company like this? 
I was born allergic to everything: gluten, medicine, chocolate, shellfish. I wanted to wear sparkly purple eyeshadow, but would get eczema every time I tried. I was forced to use nothing but pure glycerin soap and olive oil to moisturize. So, I started making my own products and discovered that I'm only allergic to things high in chemicals or that have been adulterated. 
Can you tell me about the name? I'm digging it—the way it sounds, the way it looks—though I'm not sure what it means. 
It has multiple meanings: 1) from the earth to your face—our products are made entirely with plant-based ingredients—and 2) we all have to face the earth with the choices we make. I believe we have a commitment to the earth. We're short term tenants so we can't leave a blazing trail of garbage behind us. At Earth tu Face we look at what we're supporting every step of the way. For example, we never use any plant that is endangered and we have zero waste in our packaging. Our Skin Stick—a healing salve for scars, burns and rashes—comes in a tube that is 100% compostable. This way it's a win for the planet and a win for the consumer.
What about those who think that green skin care products don't get the job done? 
People have been propagandized to think that green products don't work. Customers are astounded that our products actually work. But this kind of personal care is not new. Essential oils and plan medicines have been used for so long. I think our bodies recognize ingredients—plant compounds—that we've evolved with. And Marina and I are herbalists so we've learned about the way specific plants affect the skin. 
Marina is your partner and you often mention your designer, Alexandra. What is it like being a female business owner and working so closely with other women? 
I find working with other women to be the most fruitful, magical and dynamic. I think women are more able to balance multiple perspectives. We found that when working with men, their expectations of us were heavy. And in the beginning we encountered guys who didn't take us seriously. But i think women have to start being easier on each other. We need to be continually rooted in sisterhood. 
Starting your own business clearly takes a good amount of courage. Do you have any words for readers who may be thinking of pursing an equally challenging dream?
We all have the opportunity to be dynamic and multi-faceted—we don't have to be defined. When I began Earth tu Face I was 14 prerequisites into becoming a nurse practitioner. My family and friends told me I was crazy! But if you're passionate about something and able to give it up to something bigger (in my case it was protecting the planet), you should go for it. 
What is your hope for the future of Earth tu Face? 
I hope we spark a trend where consumers demand a higher quality of ingredients in personal care products as well as more transparency from companies.