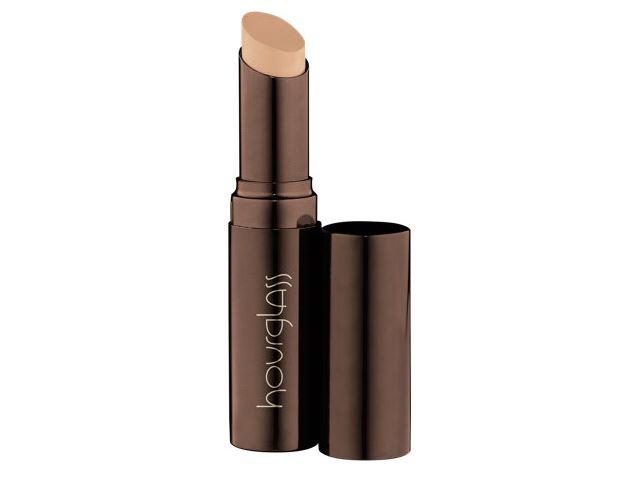 Even though I am well past my teenage years, I am still very aware of acne. Thankfully, I'm also aware of the magic that is concealer. Indeed, while I've never been a huge make-up person, I am a master at covering a zit. My friends in college even used to call me "Houdini" when referring to my camo skills.
My words of wisdom? Though technique is one thing, the most important part of pimple coverage is the type of concealer you use. Here are my favorites, just in time for Acne Awareness Month. Pick your poison.
1. Best Concealer for Skin Brightening
Yves Saint Laurent Radiant Touch Highlighter, $41: This is the best $41 you will ever spend. It evens out your skin tone, hides even the biggest blemishes and gives your skin an angelic glow. Added bonus? It makes your eyes pop when used as an under-eye concealer. 
2. Best Concealer for Dry Skin
Hourglass Hidden Corrective Concealer, $32: Packed with Vitamin E, this concealer protects your skin while covering the toughest spots. It's also long-wearing, so you don't need to keep reapplying throughout the day. 
3. Best Concealer for Oily Skin
Revlon Photoready Concealer, $10: For full yet natural coverage, Revlon Photoready is your pick. It's ideal for oily skin because it's oil free, so it doesn't fall off your face even as your skin gets a little "dewy." For $10, it's also friendly on your wallet. 
4. Best Concealer for Anti-Aging
The Balm Time Balm, $18: Packed with beneficial ingredients including Vitamin A, Vitamin C, Vitamin E, soybean oil and linoleic acid, The Balm's Time Balm is a great everyday concealer, but guess what? It's also a wrinkle fighter, so it won't settle into your existing smile and laugh lines. 
5. Best On-The-Go Concealer
The Body Shop Tea Tree Concealer, $9: Throw this green stick (don't worry, the concealer isn't actually green) in your purse for anytime coverage. The tea tree oil helps zap up zits, while the creamy formula provides full, blendable coverage.