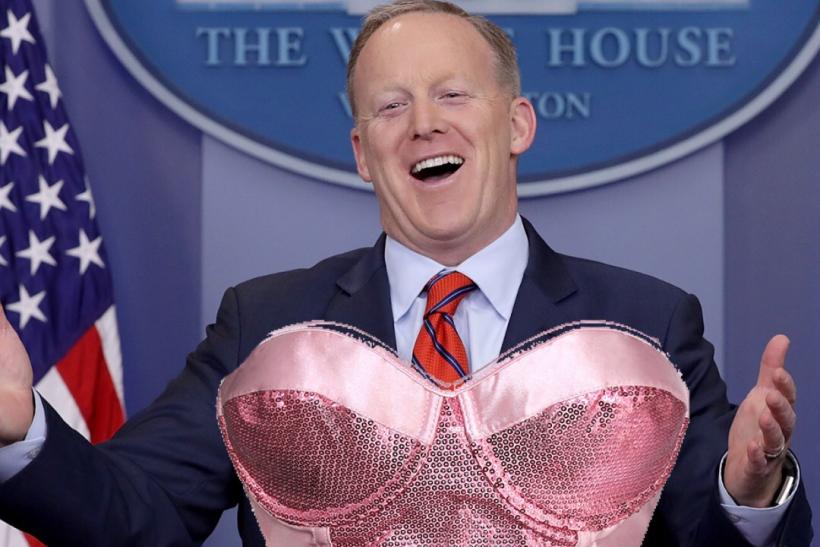 image credit: me
Today in, Unexpected Twists In Pop Culture: Is Sean Spicer being courted by Dancing With The Stars?
Please, for the love of all that is sacred, say yes. 
Salty Spice, who just resigned as Trump's press secretary, is reportedly being wooed by ABC to appear in the fall season of DWTS, which starts September 17th.
No word on whether or not Spicey will accept the offer, but gosh I sure hope so. Few things would make me as happy as watching Sean try to dance salsa while simultaneously yelling, "TRUMP DOESN'T EVEN LIKE RUSSIAN SALAD DRESSING!" *And one and two and right and left and spin and shake.* And "YOU'RE NOT EVEN LISTENING TO ME. STOP SHAKING YOUR HEAD AT ME, LEN. WE DON'T EVEN LIKE THE UK ALRIGHT."
Reasons that Sassy Spice should accept this offer:
1. The name Spicer is made for stardom. 
2. He doesn't have anything better to do.
Let's review a few of the Spicemeister's greatest hits:
And now let's review one of Melissa McCarthy's greatest Sean Spicer parodies on SNL. 
Related: