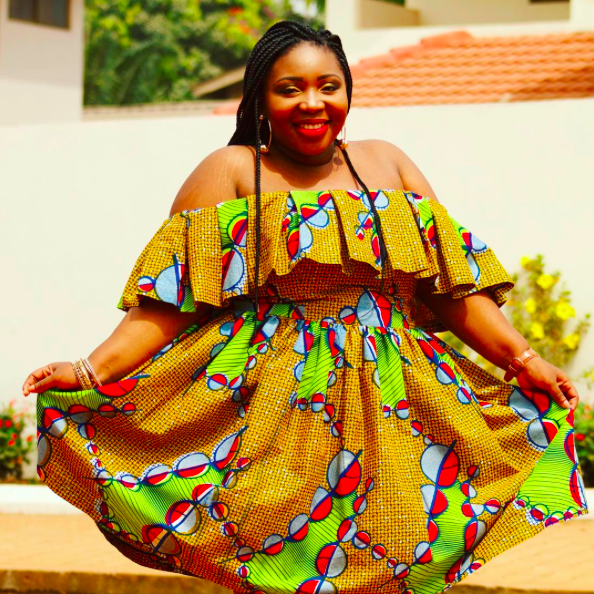 Instagram/ foreign_curves
Spring and Summer are exciting when it comes to fashion. The seasons urge everyone to take a chance with exposing skin and playing with color — a fun reflection of the sun and the blooms around us outdoors.
Bright colors may not be for everyone, but they are for every body. Whenever I hear or read someone telling plus-size folks not to wear brights, my blood boils. It's not that they are saying that one should wear brights in moderation, they are simply defining who may or may not have access to them.
When people tell fat bodies what is and is not appropriate for them, it ceases to be about fashion and becomes about classism and access. 
Fuuuuuuuck that. 
If the thought of wearing brights from head to toe is intimidating, start off gently and introduce a little bit of color here and there. Build up your comfort level and make fashion meet you where you're at — you never have to be everything at once. 
Instead of listening to those who want to tell you what you can't do with your body, how about you check out these babes who show you what you can do? Need a little inspiration? These looks will show you how to incorporate brights into your life, be it a little or a lot. 
1. Valerie Eguavoen, Fashion On A Curve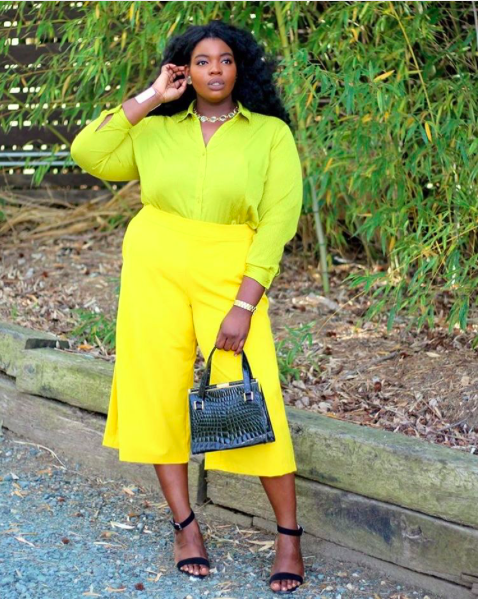 Valerie shows off a head to toe sunny neon look which compliments her gorgeous skin perfectly. 
2. Jennifer Buckingham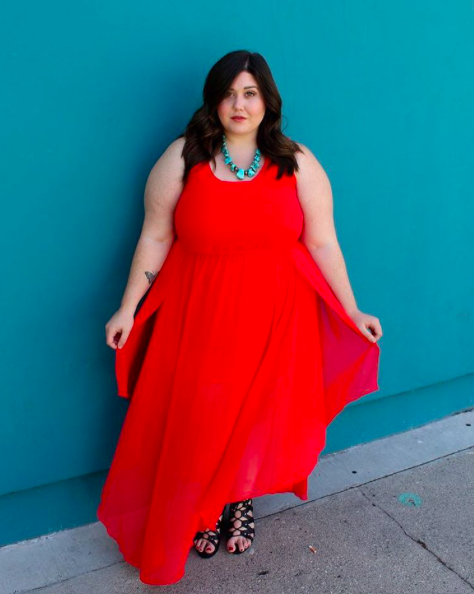 This gorgeous sheer red dress makes an incredible statement piece for the summer, especially when worn with beautiful chunky turquoise accessories and bold black gladiators.
3. Anita M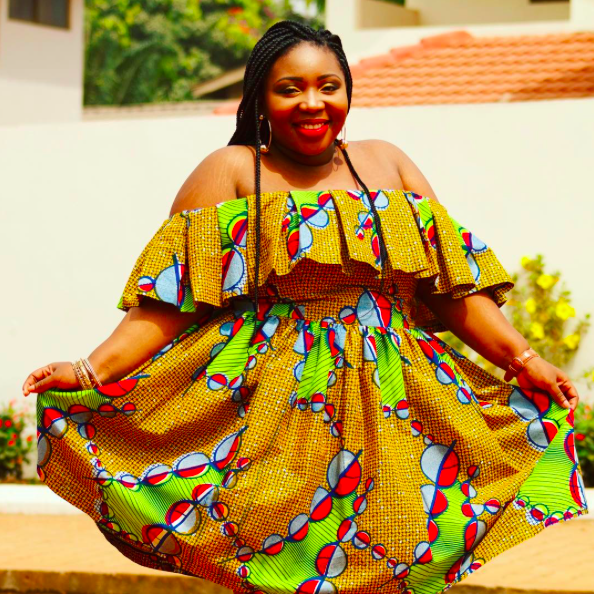 Anita shows off her heritage in beautiful brights with this gorgeous African fabric. 
4. Crystal Coons, Sometimes Glam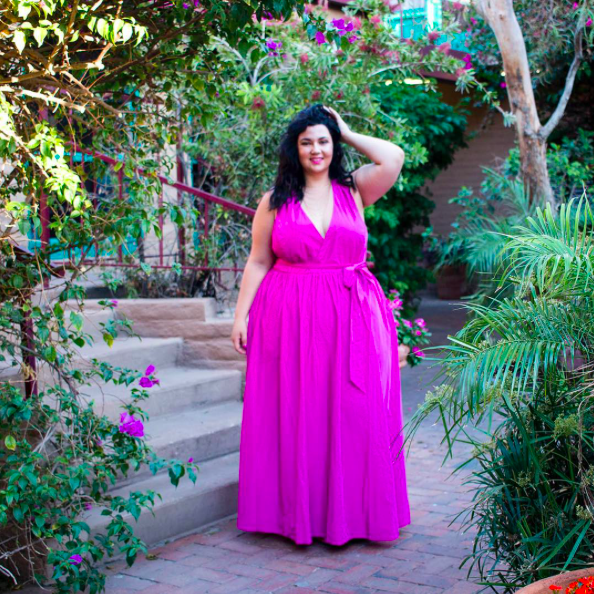 Crystal shows off a beautiful, orchid colored, spring maxi dress. You can make this lovely hue work for you all throughout the warm weather seasons. As a bonus, it looks great with a denim jacket when things cool down. 
5. Dani Sauter, Blonde In The District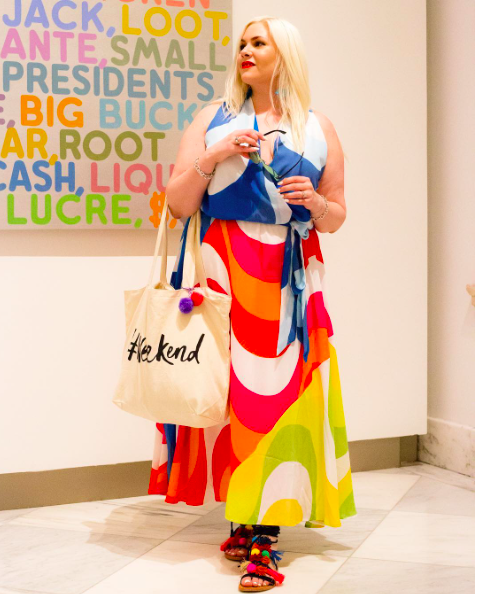 Dani pairs brights with these super bubbly patterns to create a fun, whimsical style perfect for spring or summer. 
6. Denise Oliver, Feed N Clothe Me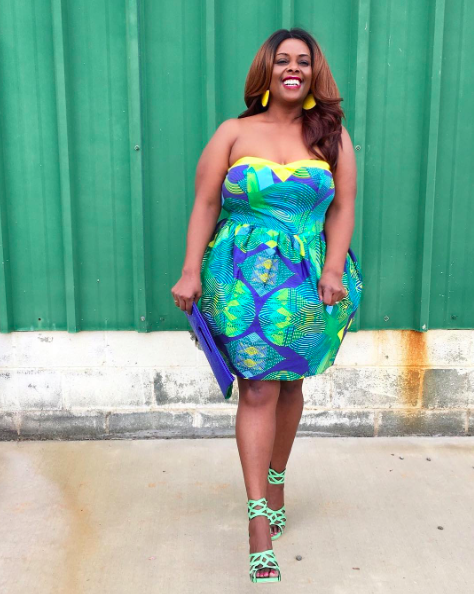 Denise shows off this gorgeous mini dress with summer pool hues and sunny yellow detailing. What's not to love about it?
7. Brianna McDonnell, The B Word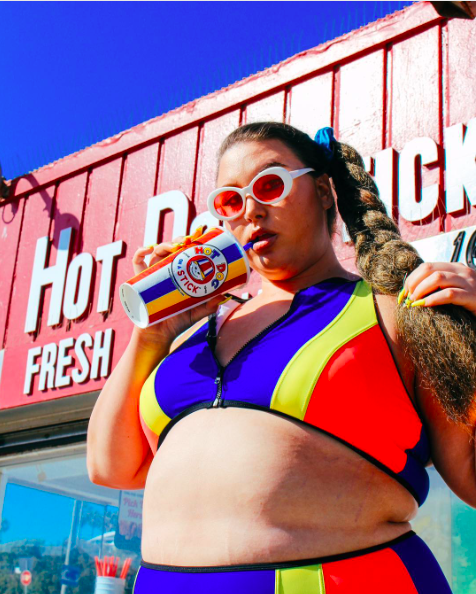 Brianna McDonnell serves serious beach inspiration with this bold two piece. 
8. Sarah Anne, Big Hips Red Lips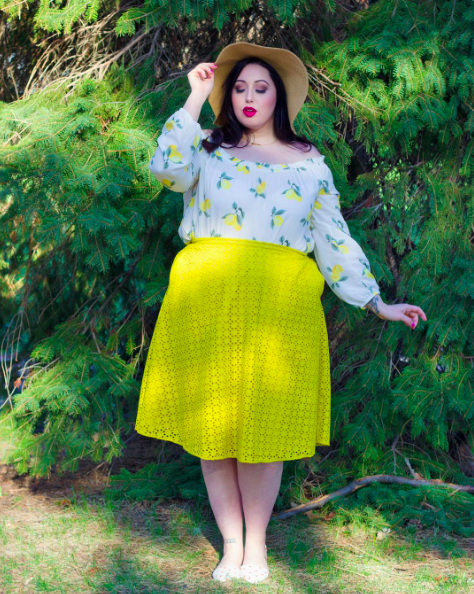 Sarah Anne shows off an adorable, sunny, citrus-infused look. She shows us how to keep it super feminine and springy while veering away from pastels. 
9. Briana Hernandez, Mamafierce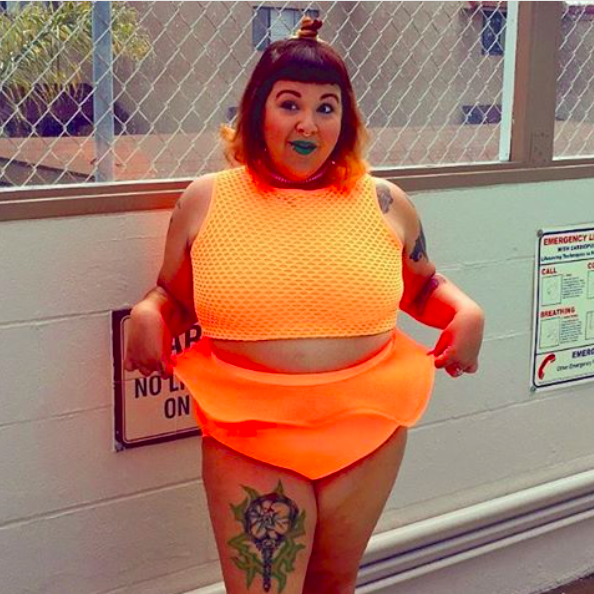 Briana rocks a dayglo orange swimsuit that is memorable AF. 
10. Kim of Naturally Fashionable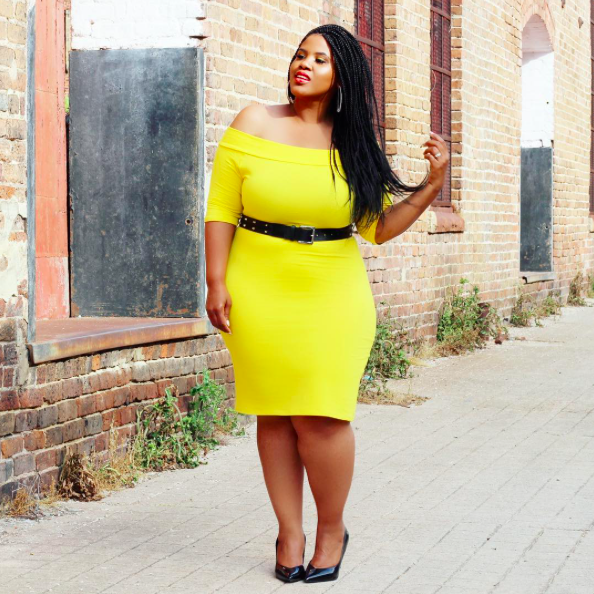 Kim shows off a super flirty yellow bodycon dress. Yellow forever!
11.  Frankie Tavares, plus size model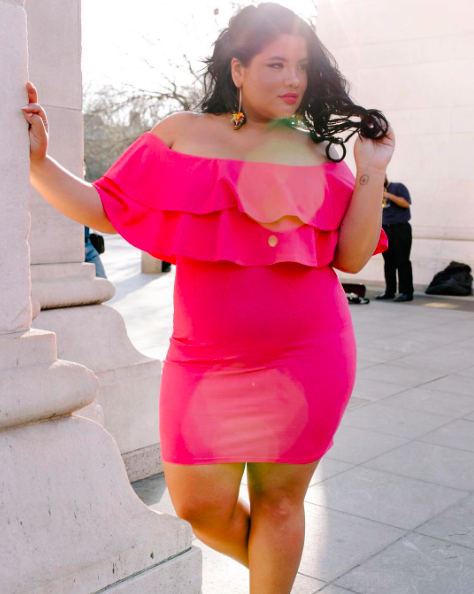 Frankie is killing it in this gorgeous hot pink mini dress. With a flirty ruffle and off-the-shoulder neckline, this piece is super on-trend. 
12. Jewelz M of Jewelz Journey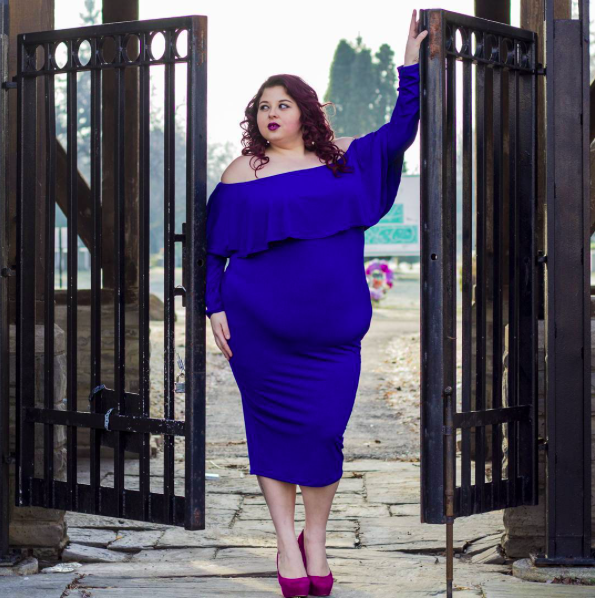 Jewelz shows off her beautiful round belly in this intense sapphire hue. Blue can be just as show stopping and attention-getting as any neon when worn well and the right hue is chosen.