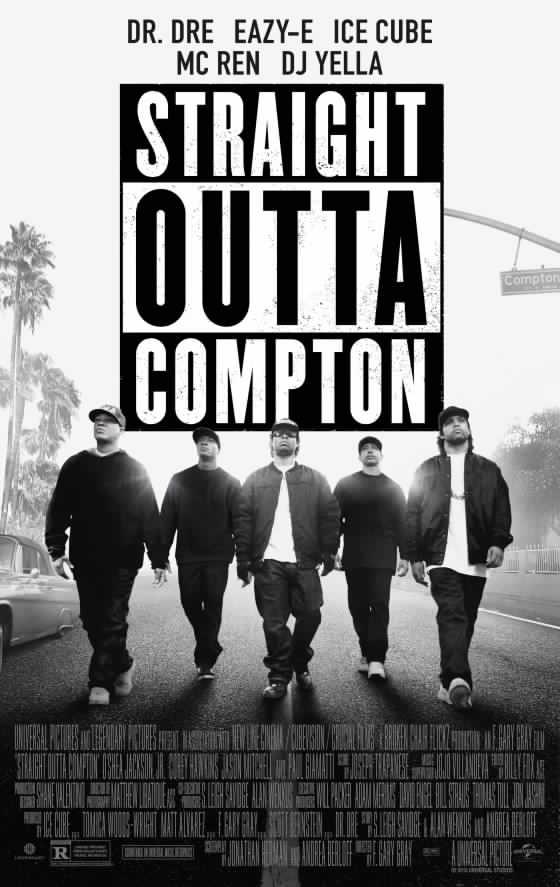 Oh, the '90s. Beanie Babies. Y2K. Everyone's favorite overpriced headphone magnate attempting to strangle a female journalist.
Unsurprisingly, Straight Outta Compton left that last part out. The Hollywood-ified biopic about the rise of influential rap group N.W.A, now playing in a theater near you, certainly doesn't paint street life in LA as all rainbows and puppies . . . but it does sidestep at least one of its members' darkest moments. Now, the real-life victim — former TV host Dee Barnes, whom Dr. Dre threw into a brick wall after he disapproved of the video package her TV show ran on him — is saying her piece.
In an essay published with Gawker yesterday, Barnes tells her side of the story. Believe it or not, she agrees with the film's decision to leave it out: "The truth is too ugly for a general audience. I didn't want to see a depiction of me getting beat up," she says. She does, however, wish it had simply been addressed. Read the whole thing here, but go get the tissues first — it's pretty damn moving. Moral of the story: Beat up a woman and you, too, could play Coachella one day. Meanwhile, your victim never works in her industry again.
Other than that, the film is getting pretty good reviews. Here are some excellent observations on it from Selma director Ava DuVernay.
To be a woman who loves hip hop at times is to be in love with your abuser. Because the music was and is that. And yet the culture is ours.

— Ava DuVernay (@AVAETC) August 16, 2015