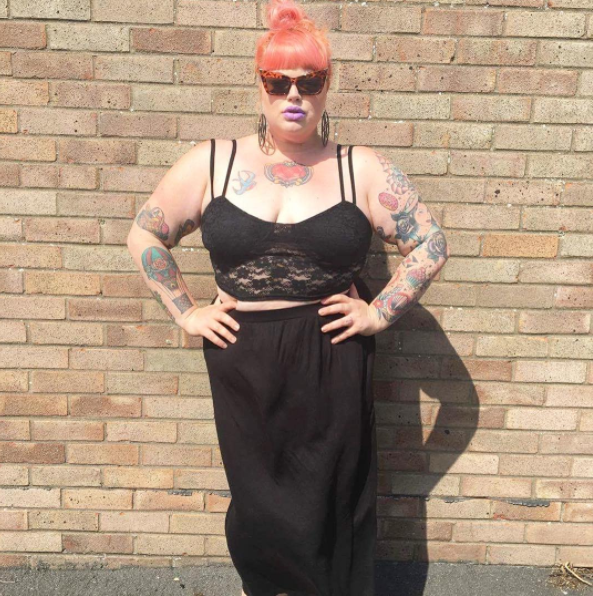 The seasons do not pause for our aesthetics. It's time to switch to summer goth mode. (Image Credit: Instagram/fattyboomtatty)
Boiling temperatures have some of us questioning whether clothes are really necessary at all, but society's conventions tell us "Yes. Yes They Are." While any old thing will do for some, many fashionistas find themselves sacrificing style all summer because of the brain-scrambling heat.
If you are drawn to more traditional gothic aesthetics, this is not your season. Layers of dark and heavy velvets, tulles, leathers and such will simply not do.
Sorry, my darklings… the seasons do not pause for our aesthetics. It's time to switch to summer goth mode.
You may be asking yourself "What is Summer Goth?" Well, quite simply, it's a more streamlined gothic aesthetic that is particular to the summer months. While many elder goths prefer heavier fabrics, modern gothic fashion embraces lighter weight minimalist fashions, often dipping into darker bohemian looks. While the words "modal" and "stretch jersey" may be far from the mouths of any Victorian or Lolita, it's very much part of the vernacular of the Summer Goth and those who like to stray from the threat of heat exhaustion.
Need a bit of inspiration for Summer Goth looks? Check out these 14 Plus-Size Summer Goths who are here to show you how it's done. 
1. Alessandra Grima (@griminator)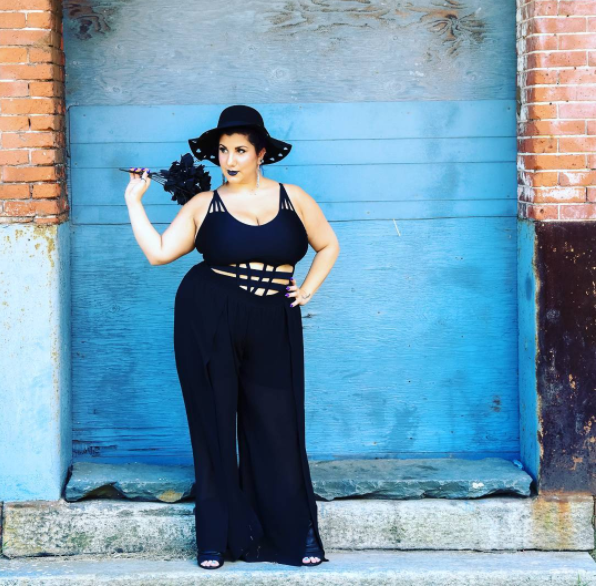 Her self-described "spring goth" look is still easily loved and achieved for the summer months. With a comfortable crop top, billowing pant legs for maximum air flow, and broad-rimmed black hat, this look keeps you bare yet protected from sunlight. 
2. Rebeca Saray, Soy Rubenesca (@soyrubenesca)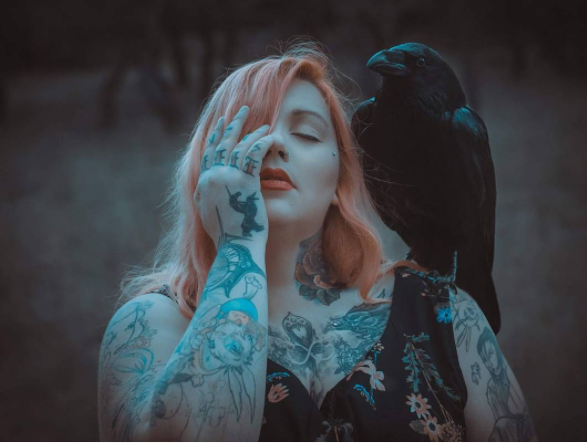 Rebeca Saray proves once again that florals can indeed be goth. This whole aesthetic is just gorgeous. 
3. Jamilla Pierre, Naught Couture (@naughtcouture)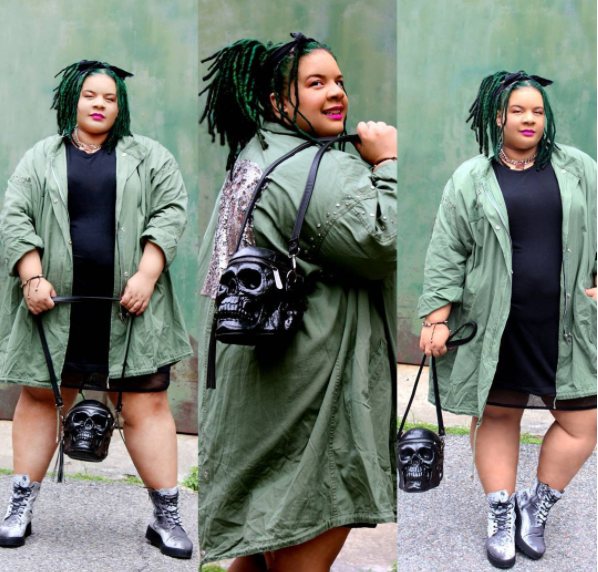 Perfect for a slip nip in the summer night breeze, this olive jacket works perfectly to keep your summer goth industrial vibe and is great for those who are less femme or channel their femininity in less traditional ways.
4. Tracy Broxterman, BRTXRMN (@brxtrmn)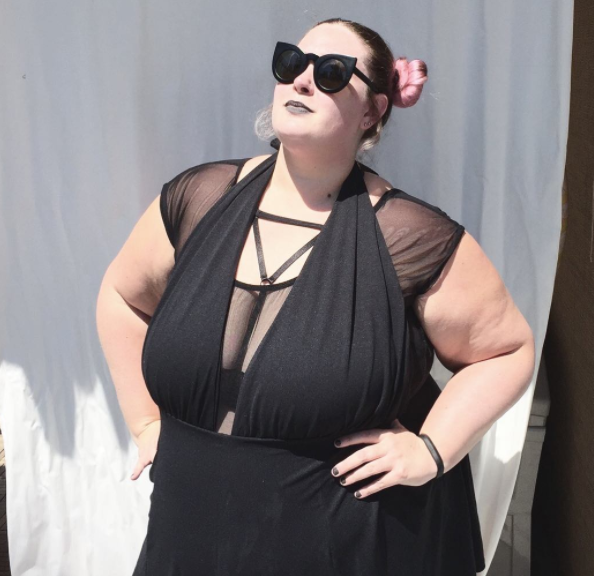 Sometimes you have to layer a million things to get what you really want. Tracy looks it look effortless with this gorgeous swim look.
5. Margot Meanie (@margotmeanie)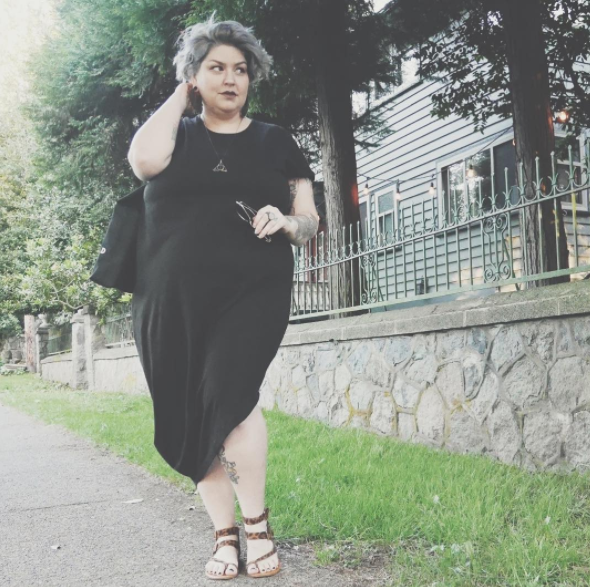 Too many layers in the heat? Gothic minimalism will keep you looking chic. Margot keeps cool in this perfectly simple black dress from Universal Standard.
6. Lydia Okello, Style Is Style (@styleisstyle)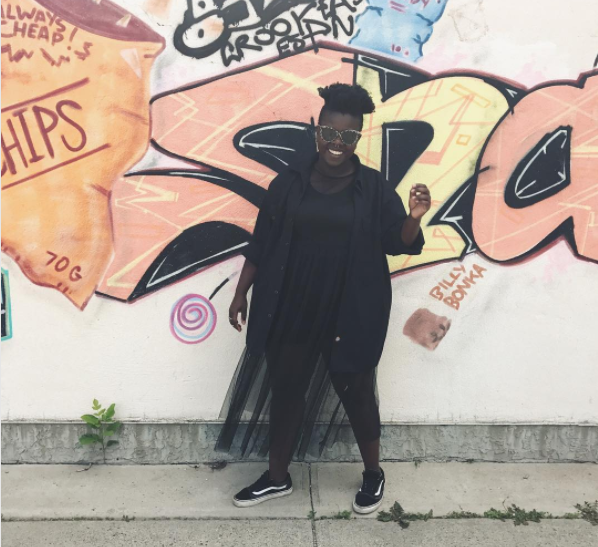 Lydia channels modern goth vibes with this layered look complete with comfy sneakers.
7. Coco Madrid, House of Coco (@houseofcoco)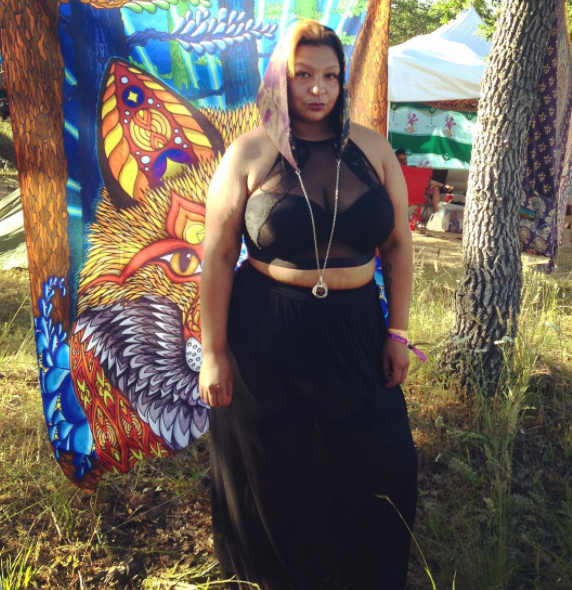 You don't have to give up your hood for summer time… rock this incredible necklace with attached hood for high-concept couture.
8. Carolina Castro Nogueira, Carolina Plus Size (@carolinaplussize)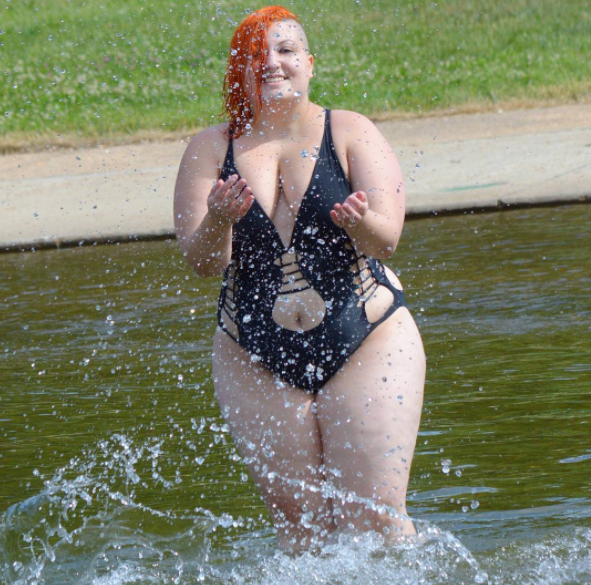 This gorgeous, strappy one-piece is worth the bizarre tanlines.
9. Ushshi Raman (@ushshi)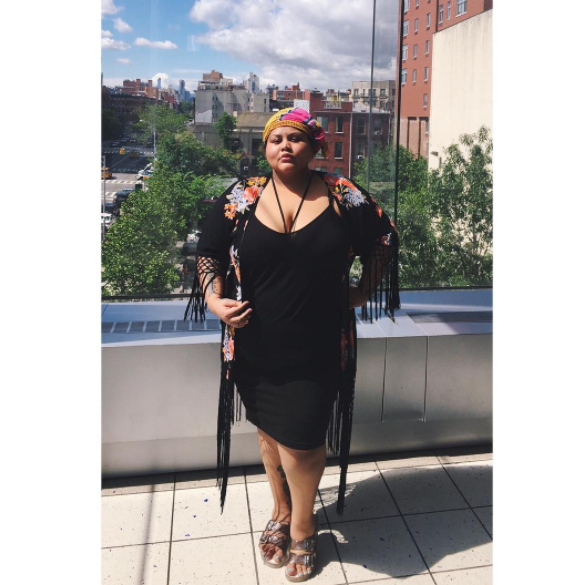 Ushshi channels are super simple and highly wearable summer goth meets desert witch vibe.
10. Lottie L'amour (@lottielamour)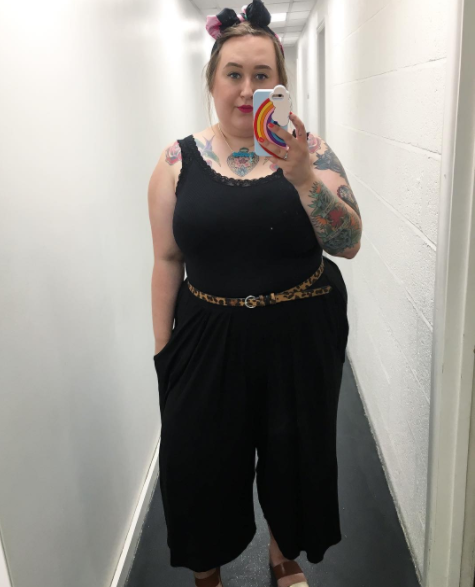 UK-based blogger Lottie L'amour shows off a simple summer goth look in these black culottes and tank.
11. Sam Roswell, Fatty Boom Tatty (@fattyboomtatty)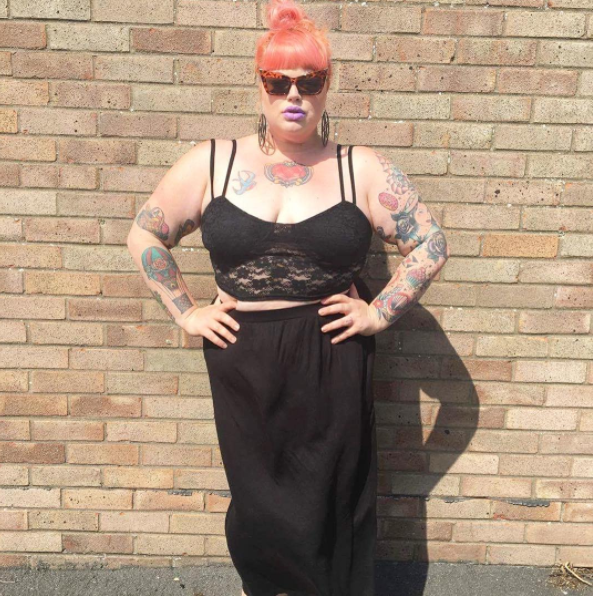 Sam Roswell keeps it casual. This whole look is super easy to recreate and looks good with a skirt or pants, allowing you to do you.
12. Vavavoom Girl of Chic Rebellion (@vavavoomgirl)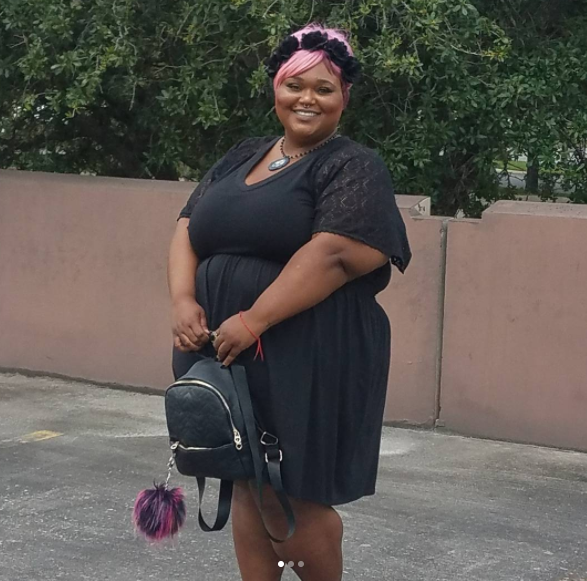 Vavavoom Girl shows us that goth can be playful, as well, with this fun outfit.
13. Kaylie McDougal (@kayliesaurusrex)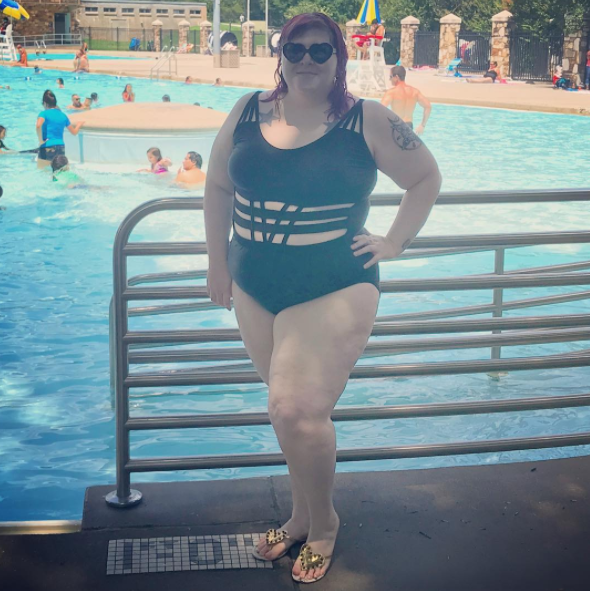 Rocking the most perfect summer goth one-piece on the planet, Kaylie softens the aesthetic with gold heart sandals.
14. Elo of Hello.Dit.Blog (@hello.dit.blog)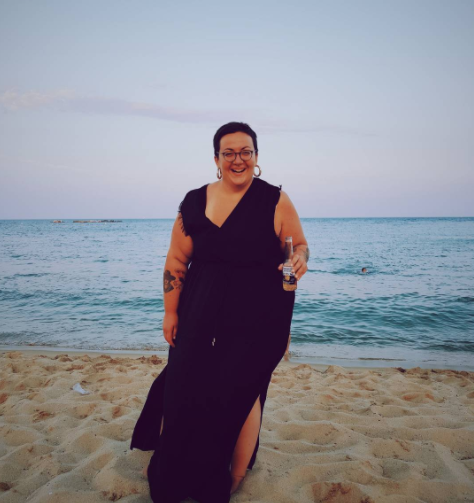 French blogger Elodie shows her gorgeous black beach maxi as she parties in Spain.