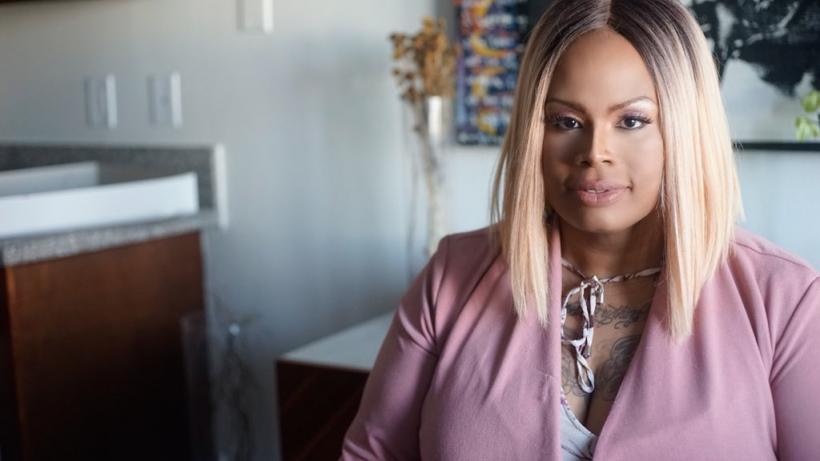 Ashlee Marie Preston by Kyle Sarhage
Each year, our beloved Pride parades become more and more corporate. With every rainbow monetized and logos slapped on nearly every surface, it can become overwhelming and disheartening for some. Granted, with financial backing the message of "acceptance" can reach a broader audience, but is the full, initially intended message getting to those ears?
The first Pride was not a parade; it was a riot.
With that in mind, this week we honor these eight plus-size Instagrammers who are changing the world around them. Beyond their incredible fashion, they are using their voices to create change in the world and to lift others in the process and their skills to teach others how to express themselves. 
All is lost without brave voices in the fight for equality. If you have a platform, pass the mic to others and educate your peers about something that they may be missing. 
From tens of thousands of followers to local badasses making a huge difference in their community, these eight plus-size Instagrammers are voices and faces you should follow. 
1. Ashleigh Shackelford (@ashleighthelion)
Fearless and unapologetic, Ashleigh Shackelford says what is on their mind and fights for oppressed bodies and identities — with zero time or fucks given for white fragility. Shackelford is one of the minds behind The Fat Census which was created to arm the world with intersectional data about fat lives from the people themselves by intentionally curating a census to "to interrelate how sizeism is amplified by anti-blackness, racism, ableism, colorism, transphobia, etc."
2. Alysse Dalessandro (@readytostare)
Petite plus blogger and fashionista Alysse Dalessandro celebrates at Pride. Dalessandro has been an outspoken voice in the need for visibility of marginalized bodies and identities. Together with her trans activist boyfriend, Giovanni Santiago, who is also a veteran, the two fight for LGBTQ rights and visibility, among other causes. 
3. Ashlee Marie Preston (@ashleempreston)
Writer and activist Ashlee Marie Preston is changing the world one byline at a time. Preston caught the public eye by calling out Caitlyn Jenner's backing of anti-gay politicians, but has been fighting to make the world a better place for many years. 
4. Laura Luna (@laura_luna)
Queer fat Xicana femme Laura Luna is on a mission to vibrate higher and live in joy. Through her work, she creates safe spaces for LGBTQ and gender variant communities and does so in high femme style! 
5. Kanda Mbenza-Ngoma (@kmbenzangoma)
Model and singer Kanda Mbenza-Ngoma is a beautiful face (and voice!) in the fight for visbility and equality. You may recognize her from campaigns with TomboyX and Beth Ditto, but make sure to also check out her band, Popgoji. 
6. Maggie McGill (@maggiemcgills)
Queer millennial plus-size blogger Maggie McGill is creating fabulously inclusive media through YouTube and their blog, Mags McGill. Make sure to check out their piece about gender-inclusive plus-size swimwear! 
7. Magnoliah Black (@magnoliahblack)
Magnoliah Black is a writer, healer, witch, and performer based in the Bay area who is currently working on their first book. With the help of their ancestors' guidance, they weave beautiful stories with modern movements to create neo-burlesque pieces on the stage and other deeply emotional works within pages. 
8. Alexandria Nichandros (@clickyourheelsmovement)
Body-positive dancer and instructor Alexandria Nichandros teaches students to love their bodies literally one step or spin at a time. Check out the Click Your Heels Movement to learn more about how dance and body-positivity go together. 
---
Related: