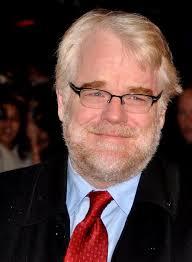 People all over the world are mourning today as (arguably) one of the best screen actors of our time, Philip Seymour Hoffman, was found dead this morning in his Greenwich Village apartment by friends. Sad fans and famous friends alike, have taken to the web, posting favorite scenes and notes of love for the Hollywood Icon.
The 46-year-old Hoffman was found with a needle in his arm and heroin next to him in an envelope. The actor has been struggling with addiction for some time and has previously checked himself into rehab. The police have said that they found numerous envelopes around the apartment and have ruled his death as an accidental overdose.
PSH had an extensive repertoire, from the caring cult leader in The Master to the eccentric and soft spoken writer in Capote, both of which he was nominated and won many awards for, Hoffman never failed to dazzle us.
In Before the Devil Knows You're Dead, Hoffman played a functioning drug addict in fear that his boss would find out that he had been embezzling money to support his addiction. PSH wasn't embezzling (that we know) and he didn't run away to Brazil (although moving a few blocks down the road from your family may serve as similar escape) but he was dealing with some high-pressure on-screen stress. Happyish​, Season 1 of a new series that follows Hoffman's character (Thom Payne) through a mid-life crisis is currently in post production and The Hunger Games: Mockingjay Part 2 is still in the process of filming - although reports say that many of Hoffman's scenes have already been filmed. God's Pocket and A Most Wanted Man, both of which are finished, are set to come out later this year.
It might break our hearts all over again to see his familiar face on the screen in so many new debuts, but at least the masterful genius that is Philip Seymour Hoffman will live on.
Image: en.wikipedia.org