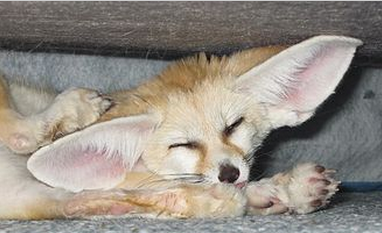 What a week, you guys! We had Billy Ray Cyrus doing hip-hop with sexy space freaks, a cuddling fox, a superman baby  ... and of course, the very best round-up of models eating sh*t.  (What week is complete without a little snark, right?)
In case you missed any of these, here are our picks for the five best get-happy viral videos of the week. Happy Friday!
1) The Internet is Strange and Beautiful: Billy Ray Cyrus Releases Hip-Hop "Achy Breaky Heart" Music Video
Adorability factor (1 to 10 scale): 6. Billy Ray is weirdly adorable, no?
Happy-making factor: 8.  Larry King (!) introduces a futuristic space jam with one of the best/worst songs of all time. If this doesn't make you happy, nothing will.
2) Watch This! Blissful Fox is a Human-Nuzzling Maniac
Adorability factor: a billion. Cute fox. Nuzzling. The end.
Happy-making factor: 10. Did we mention it's a cute fox nuzzling?!
3) Video of Kid Getting Kidnapped Will Warm Your Cold Heart
Adorability factor: 4. The kid is cute, but the kidnapping angle isn't exactly adorable...
Happy-making factor: 8. Despite the weird premise, this is a nice little reminder that people can be good, y'all.
4) He Can Fly!? Baby Blown Away by Superman's First Flight
Adorability factor: 10. Right about the time the adorable babe lifts his arm in the air Superman-style, you will start cooing.
Happy-making factor: 8. It's hard not to feel happy when watching a cute baby play up the cute angle.
5) Model Down: The Greatest Runway Stumbles
Adorability factor: 3. Their outfits are adorable, I guess.
Happy-making factor: 8...with a side of mean-girl guilt.