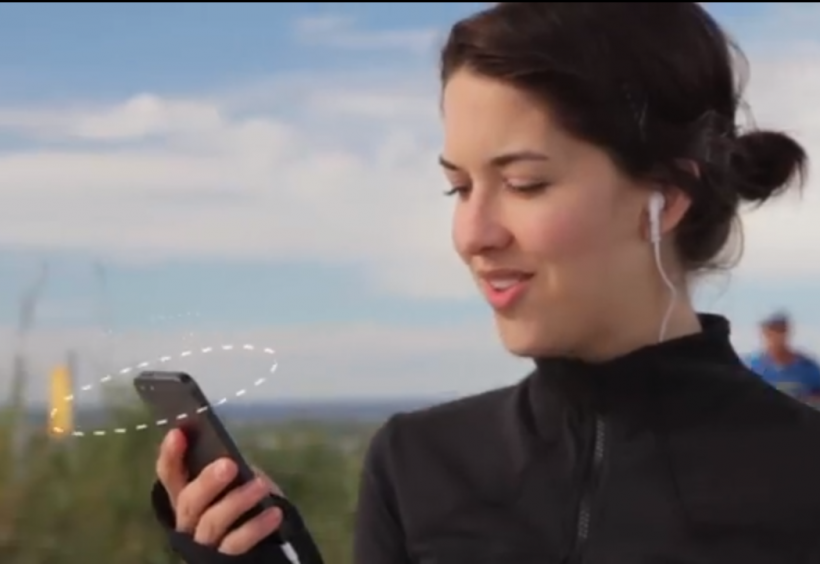 Remember when we learned about the sex coach app? Well, that is so two weeks ago.

Meet Moov — your new bestie in fitness — but let us just say, this thing is bloody brilliant. Basically, you clip it to yourself while working out and Moov will monitor every nuance of your activity and give you get-your-ass-in-shape feedback. When it launches this summer (you can only pre-order it right now) it will offer artificial intelligence assistance for running, swimming (oh, did we mention it's waterproof?), biking, weight training and cardio boxing. Moov also plans to add more sports to its roster (like golf and yoga) in time.

You may have heard of other seemingly similar products (or even own them!) like Fitbit and Jawbone Up. While they're both awesome, Moov takes things a bit further. All three products connect to your smartphone and use an accelerometer, but only Moov captures the more subtle aspects of your workout.
So how does this tricky lil contraption work?
Moov utilizes a gyroscope and magnetometer. This means that Moov is able to isolate the force you're exerting (i.e. your impact on the ground) and measure non-linear movement (like, the angles you make — totes helpful when they launch yoga). An accelerometer can only capture the direction of gravity — so, Fitbit and Jawbone Up really only gauge speed and distance. Also, Moov gives you two-directional interaction: it tells you what you're doing (like Fitbit and Jawbone Up), but then provides feedback to help you improve using ... data! Basically it's just like a Thumbelina trainer attached to your body.

And competitive alpha females, you're in luck: you can also share your results on Moov's network and intimidate the hell out of your spandex-clad peers.

Pretty much, this is a super rad way to bring a personal trainer into the lives of people who can't afford it, but I can't help but think about all those hokey sci-fi films of the past that promised us that we'd be utterly dependent on robots in the future – isn't that kind of happening here? How many mega-buff personal trainers will be out of jobs now?!

Then I remember that I'm selfish, can't afford a personal trainer, and this device is only 60 bucks. As the wise Kanye would say, we're bound 2 fall in love (uh-huh honnney)
.
Image: courtesy of YouTube