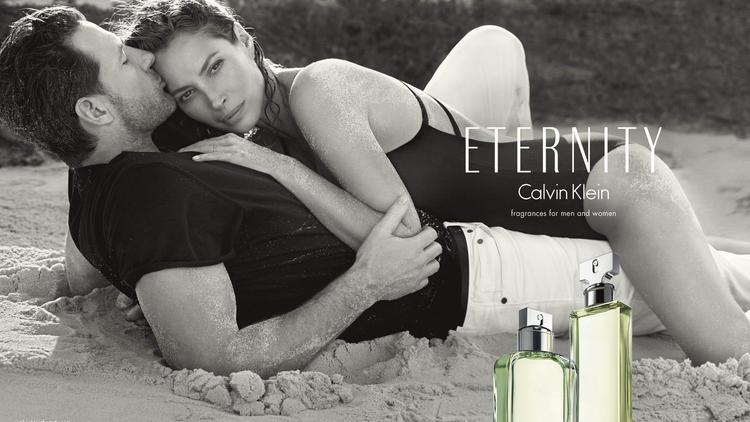 Remember 25 years ago, when Christy Turlington was just a fresh new face, and Calvin Klein featured her in the brand's super sensual Eternity ads? Yes, that was 25 years ago, and yes we are all old.  
Well the model is back and she's never looked better. Together with her husband Edward Burns, Turlington, 44, stars in the campaign for Calvin Klein's newest fragrance Eternity Night. It's shot in black and white, they're on the beach, it's dusk and they're all sorts of drunk in love.
Though Turlington made a much-publicized return to the modeling scene over the past year with seasonal campaigns for both Prada and Jason Wu, her crazy amazing, Cullen-esque, hasn't-aged-a-day appearance is most jarring in this Calvin ad, probably since it's the brand that launched her into stardom. And while it's a nice change to see the fashion industry embracing real women as opposed to 18-year-olds, does it count if the 44-year-old model still looks like an 18-year-old?
Need proof that she is part cyborg? Check out this 1995 Eternity campaign, reissued last April by Calvin Klein as a nostalgic way to celebrate the perfume's 25th anniversary. Turlington, aged 25, looks exactly the same as she does now. What is she doing?!?
And why does she not have a skincare deal with QVC yet? (Maybe because she's already bargained with the devil!)