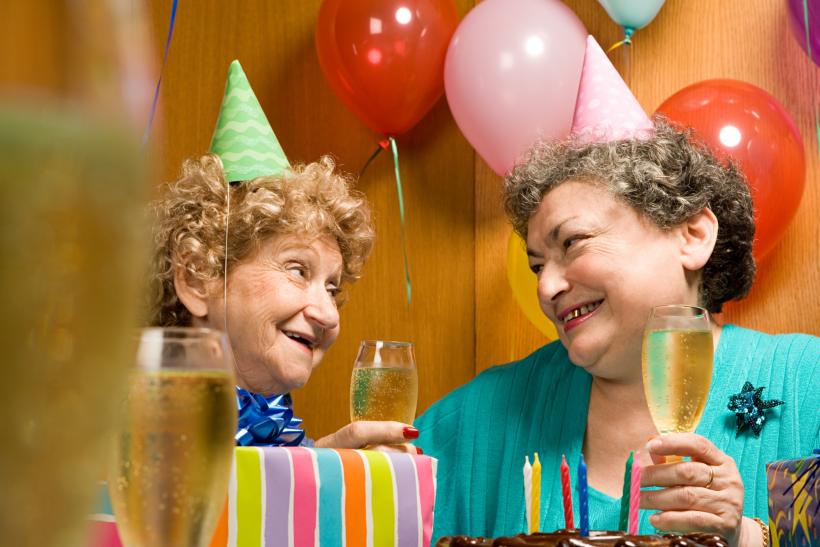 June 8th is Best Friends day ya'all. Celebrate it by hanging out with your closest confidante (again), calling up your favorite person that you haven't talked to in a (too) long or giggling in the shower over epic-ly awesome (and maybe drunk) moments you had with your BFFE.
To honor the most bodacious bitches in our Ravishly lives we made a mixtape of the songs that remind us of all of our very best friends. Rock on.
Sarah Says: Out Of My League—Fitz and the Tantrums.
It's the favorite band of me and two of my best friends. My matching tattoo bud and I saw them a few summers ago. We got to see up close what amazing performers the band members are and even got a picture with Fitz! Then whenever I get into the car with my other bestie she says, "Put on our song." And we rock out on repeat to this jam. It's a perfect dance party song and an ode to our friend-lationship. It's like saying that I couldn't dream of better friends to share my life with.
Jen says: Seasons of Love—Rent
Rent is a great friends musical, and the song is really about celebrating the (too-short) life of a great friend.
Allyson says: Raspberry Beret—Prince (Cover) 
I went through a huge Prince phase this song makes me thinks of Saturday nights in college. 
(On using a cover song) Prince hates the internet. I ended up at a private concert at his house once (lonnnnnnnng story) and he is such a weirdo, but he did have purple cocktail napkins printed with the Prince symbol, so there's that. 
Aubrey says: Let it Be—Paul McCartney
The friendships with my favorite people are centered around music. We have spent so much of our time listening and playing and consuming music that it makes this mixtape really special for me. I could fill up the whole article with best friend songs! What stands out the most is the time when 8 of us traveled from our home state of Michigan to Tennessee to see Paul McCartney at Bonnaroo. A few days after this trip, I moved to California. I haven't seen my best friends in almost a year.
Katie says: Elephant Love Medley—Moulin Rouge
This is a totally epic, sinfully delicious guilty pleasure. Every time I ride in the car with my best pal from boarding school we inevitably put this on and just generally squirrel the hell out. It's a duet and we both play both the parts until our voices are hoarse from scream-singing our love across the highway.
Nikki says: Many the Miles—Sara Bareilles
Me and one of my best friends have been huge Sara B fans since forever, and this is the song we particularly love to belt out and dance around to. And the lyrics, about how far you'd go for someone you love, apply to friendship, too.
Flora says: My Friend—Groove Armada
A bitter sweet, catchy song that's been with me for 6 years now. Friendship is a complicated thing, a journey, and this song sounds just like it. The video is an exact image of so many vacations, too!
Giana says: I Get By With A Little Help From My Friends—The Beatles
The lyrics are simple, yet poignant. They remind me of my amazing besties and how I supported I feel because of them. Also, it never fails to put a smile on my face—just like my best friends