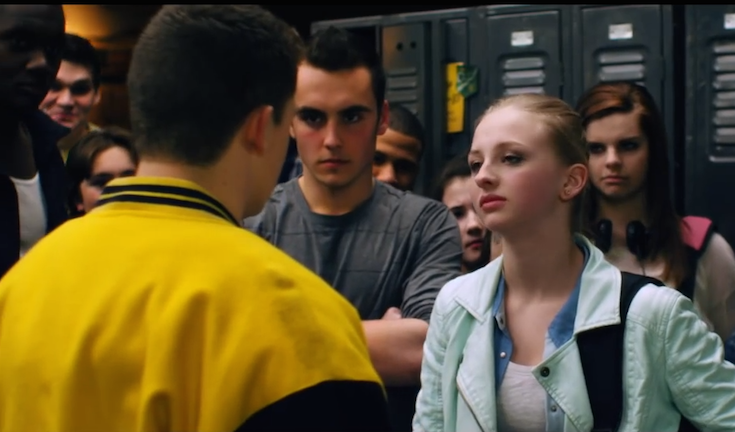 In the wake of ongoing rape horrors, Kira Isabella's catchy country tune "Quarterback" is a revelation. The song and music video tell the tale of a high school freshman who first gets date raped by the star quarterback, then sees accompanying revenge porn online. 

Pause for cringe. 

In the video, the girl confronts her tormentor. Slowly, a group of students form a group behind her. They take her side. The true colors of the teenage rapist are revealed, and his popularity plummets. It's so inspiring that it almost makes you want to forgive current high school students for contributing to the popularity of Justin Bieber.
Sadly, the lyrics tell a less uplifting story. Repeatedly, Kira belts out: 
Who you gonna blame, the star of the game
Or the no name girl in the freshman class?
Then again, these powerful lyrics are also painfully true to life.

Image: Yeah. Take THAT. Courtesy of, Kira Isabella's YouTube channel