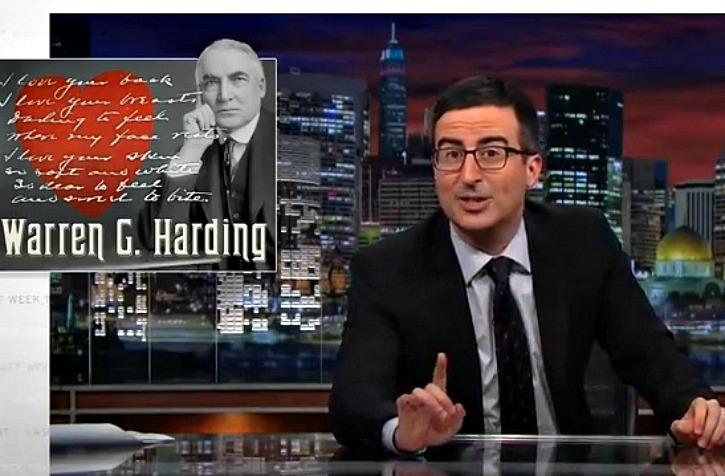 We recently discussed the anticipated release of a treasure trove of love letters from our 29th president, Warren G. Harding, to his long-time mistress. Or one of them, anyway.
Now the letters are officially available for public consumption, and John Oliver wasted no time getting to the bottom of these writs of affection, which he demurely describes as "smutty fuck notes."
The host of Last Week Tonight read several passages from the letters, which include such highlights as Harding's allusion to his love interest's "pillowing breasts," lake-based erotic poetry and, the piece de resistance, Harding's alternate nicknames for his member—one utterly hubristic, the other strangely mundane.  Hey, Harding understood the importance of balance.
So if you're cruising for some presidential bawdiness, look no further! Maybe it will even inspire some word-smithery for your own love notes.