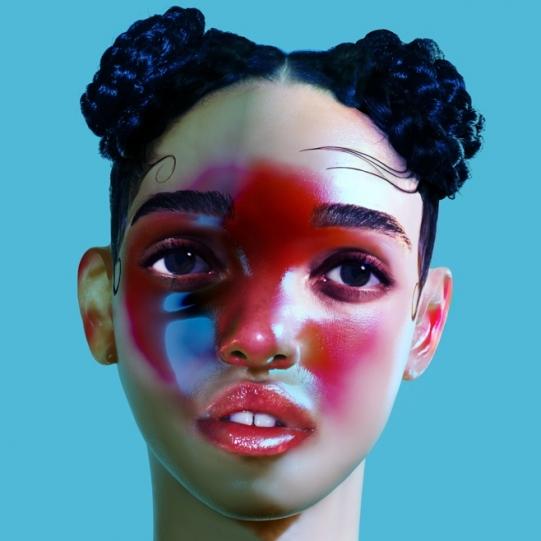 Before FKA Twigs was the proverbial backup dancing machine she was just little 'ol Tahliah Barnett from a small town in England called Gloucestershire. She left home at 17 to kickstart her career in shaking it every which way and ended up working with a Jessie J set as a backup dancer for her 2010 video, "Do it Like a Dude." She was so good that she was called back for Jessie J's 2011 video, "Price Tag." 
The rest was music video magic and interweb infamy—people began spotting her on the street and video producers were calling her agent directly asking for her to come work. it. out. alongside other artists like Kylie Minogue, Ed Sheeran and Taio Cruz.
In 2012, FKA Twigs decided that the music video game wasn't suiting her style any long; she had too much talent to shimmy in the background. After a brief stint in cabaret, FKA Twigs decided to teach herself how to produce her own damn music; She released her first EP in 2013, Water Me, and is poised to release her debut album LP1, on August 12th.
In a recent interview with Pitchfork, FKA Twigs was asked about her new song, Video Girl:
Yeah, I wrote that very shortly after I stopped being a video girl. When I got signed, I stopped dancing—I'd given up that part of my life. I would go out, and somebody would be like, "Oh, I recognize you!" I'd hope it was because they'd heard my music, but they'd say, "Are you that girl from the Jessie J video?" I'd always say "no," and they'd be like, "You're lying!" I'd say, "No! It's not me." They'd say, "You look just like her." And I'd be like, "I know. So many people say that! It's weird!
Video Girl is a sultry and scathing portrayal of the video industry. With lyrics like "All eyes on you now, what you gonna do? The camera loves you, ain't that enough?" and "You liar, you liar, you lie" we wonder if we'll ever be able to look at another sexy backup dancer the same ever again.