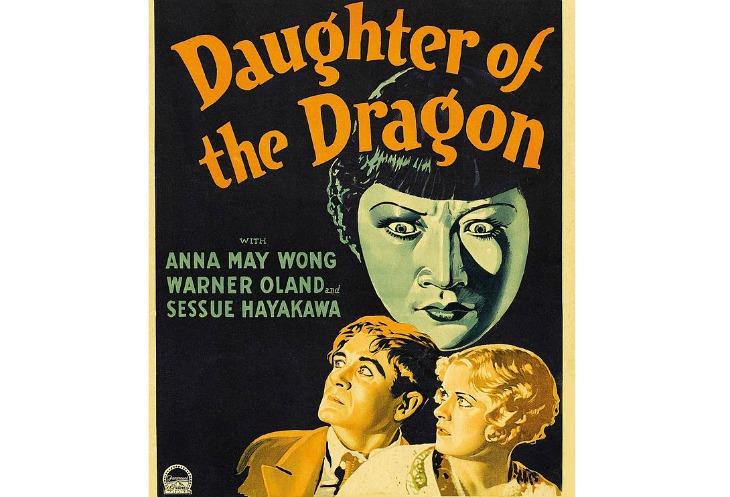 This story is part of Ravishly's Throwback Thursday "First Woman" series. Read more posts about pioneering ladies here.
With Hollywood's current focus on the 1920s and 1930s—evidenced by such films and shows as The Great Gatsby, The Artist, Magic in the Moonlight and Boardwalk Empire—the time is ripe to jump on that bandwagon.
Thus, it's more than appropriate that there's a new biopic in the works tracing Hollywood's first Chinese-American star, Anna May Wong. The actor—best known for her work with Marlene Dietrich in Shanghai Express—spanned the transition from silent films to talkies. And like George Takei's experiences decades later, Wong struggled against industry racism and stereotyped roles in the golden age of cinema while still managing to ascend to stardom . . .  but she still never fully got her due. Sounds suspiciously like the makings of an entertaining flick.
A Star is Born, Then Villainized
Wong was born in 1905 to second-generation Cantonese-Americans living in an immigrant corridor of Los Angeles. Dazzled by the new arrival of the film industry nearby to her neighborhood, Wong reportedly showed up at film lots frequently, begging filmmakers to give her roles. She ultimately got her wish, first starring at age 17 in a small silent film, Toll of the Sea (in which Wong's Chinese character is jilted by her American lover, convinced to give up their resulting son to his white wife and then wades stoically into the sea to meet her tragic end.)
Wong got a break of sorts when she was noticed in the 1924 swashbuckling film The Thief of Baghdad, in which she apparently, very compellingly played a slave. The industry wasn't content to leave her in such roles of lowly social status, however, and from that point forward she got a serious upgrade to be type casted as an evil Dragon Lady/murderer in the plethora of films featuring this archetypal character. (Because Americana was none too pleased with the period's influx of Chinese and Japanese immigrants, nor with the rumblings of war abroad in the Orient.)
The Double Face of Exoticism
Despite her efforts to play roles outside of a Chinese temptress or painted doll, she had only occasional success landing straight roles. And to add some serious insult to injury, California's anti-miscegenation laws prevented her from kissing a co-star of another race on film. Since audiences really go gaga for some good ol fashioned silver screen romance, this little gem of breathtakingly-racist legislation stymied her career in the U.S.  
These setbacks were serious indeed, and probably fueled Wong's lifelong alcoholism. But on the other side of the coin, Wong was also glamorized in the media for her "exotic" sense of fashion, articulate interviews, extensive social network of the rich and famous, as well as for her time in Europe in the late twenties and early thirties—which granted her a more cosmopolitan atmosphere in which she made several films.
Her Greatest Disappointment
In her later years she acted in various B movies that positively portrayed Chinese characters, and participated in TV before her premature death at 56 in 1961. But her biggest career disappointment came when she was passed over to play the female lead in the widely-touted 1937 film The Good Earth, about a struggling family of farmers in turn-of-the-century China.
Rather than have an experienced actress of Chinese ancestry play the sympathetic role, the job went to German actress Luise Rainier, who subsequently received a Best Actress Oscar for so convincingly going "yellow face." Yep, that certainly would constitute a real kick to the gut for an actor like Anna May Wong.
A Final Insult
And so, there is a great irony in the upcoming biopic of Wong, for the film is not an American one, featuring a Chinese-American actress congruent with Wong's own background. Instead, China is the country opting to depict the talented figure of American film-making. The Chinese production company, Fundamental Films, is producing the film with Chinese star Fan Bingbing favored to play the lead. As writer Inkoo Kang puts it:
Given that Wong's career exemplifies the difficulties of Asian-American actors in finding opportunities in Hollywood—a problem that evidently continues in today's studio system—it's a little disappointing that her story will be told in China instead of her own country and that this rich role won't go to one of Wong's Asian-American successors.
Maybe this film will at least light a fire under American filmmakers to create their own version of Anna May Wong's story (a la Girl With a Dragon Tattoo) and she can receive a final—if posthumous—celebration from the industry and audience she strived for all her life.