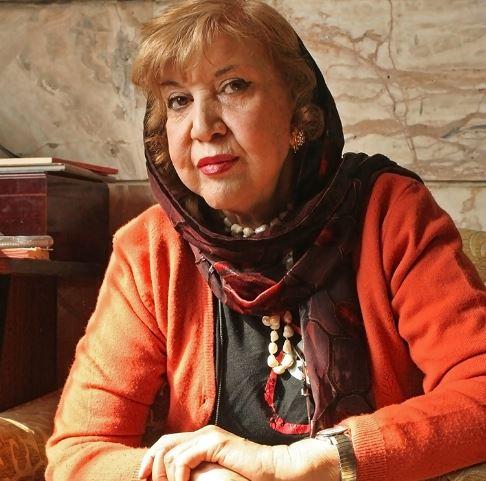 Credit: Wikimedia Commons
The last time we wrote about Iran, it was to highlight how its supreme leader had hijacked our own hashtags to troll the U.S on Twitter. We noted, in describing this phenomenon, that as political entities, Iran and America were no friends. But this, of course, does not negate the incredible power of the Iranian people to inspire and shape our world—including individuals, especially, like Simin Behbahani. Known for her fiercely beautiful poetry and commitment to her beloved country and human rights, Behbahani was dubbed the "Lioness of Iran." Sadly, she recently passed away, but as we're in the business of celebrating inspirational women from around the world, we're not letting her passing go without a tribute to her remarkable life.
Iran's most influential poet, Behbahani began her work at the ripe age of 12. She told the BBC that by age 14, she penned a poem that her mother submitted to a newspaper. The poem was published the next day. Her career in words would go on to span seven decades, until her death at age 87 on August 19.
The Power Of The Pen
A devoted feminist, she wrote of all women; one of her most famous poems, "The Ballad of the Brothel," was about the prostitutes of Iran—a group that had previously been completely ignored. 
And in a move that makes us fist pump until we can't feel our arms, she was widely recognized for her command—and complete renovation—of the ghazal, a historical poetic form that traditionally expresses a man's feelings for a woman. Overturning hundreds years of literary practice, the Lioness shook shit up by making men the object of love.
Just one awesome example? In a poem called "Old Eve," she detailed the desire of an 80 year-old woman who is still "busy / Offering apples." It ends: 
Adam! Leave behind objections and denials

Come! Take a look!

The Eve of eighty

Rivals girls of twenty.
Like we said, the Lioness was for all women. Yet her compassion was certainly not limited by gender. In the wake of the 1979 Islamic Revolution, she stood up for human rights, and she would continue to call her state out on human rights abuses until her death. As Ayatollah Khomenei began his hideous crackdown against the Iranian people, Behbahani took to her pen: 
I can't look: a corpse lies on the ground,

its horrifying outline punctuated by bullets,

the swamp bubbles that were his eyes

expelled from their sockets,

emptied of all joy and sadness,

separated from all hatred and love.
Many of her contemporary writers and intellectuals fled. But not the Lioness; she loved her country too much. And by staying with her countrymen, she suffered both the harshness of the Islamic regime as well as the horrors of the Iran-Iraq War. She once said in an interview with Guernica:
I've experienced years when the sky over me was blackened with the smoke of missiles and the ground on which I walked turned into ruins under exploding bombs. I've seen convoys of war martyrs on their way to the cemeteries. I've seen lorries carrying the bodies of executed prisoners, dripping with blood . . .
She continued:
I've stood in long lines in the rain and under the sun, just to buy a pack of butter or a box of paper napkins. I've seen mothers running after the corpses of their martyred sons, oblivious to whether their headscarves or their chadors or their stockings and shoes were slipping off or not.
Courage In The Face Of Fear
To say that government authorities did not take kindly to Behbahani's work would be an understatement. Attempts to censure and intimidate her were endless. As only a couple examples, she was blindfolded and sent to prison while visiting a German diplomat in 1996. And at an International Women's Day event in Tehran, a police officer beat her with a club that delivered electric shocks. Even as a nearly blind 82 year-old woman, she was treated as a threat and held up by authorities during her attempt to travel to speak in Paris in 2010.
President Obama took note of this incident in a statement on the Iranian new year a few months later, when he recited her poem "My Country, I Will Build You Again," and identified Behbahani as a woman "who has been banned from traveling beyond Iran, even though her words have moved the world."
And yet somehow, despite all the abuse, death and darkness, the Lioness asserted that Iran's future would one day be bright, its people resurrecting their country anew. She famously wrote how she hoped to be a part of it and devote herself to Iran's rebuilding:
My country, I will build you again,

If need be, with bricks made from my life.

I will build columns to support your roof,

If need be, with my bones.
Though she'll never get the opportunity to do these things in her corporal form, her words will continue to shape the best of Iran—and all of us.