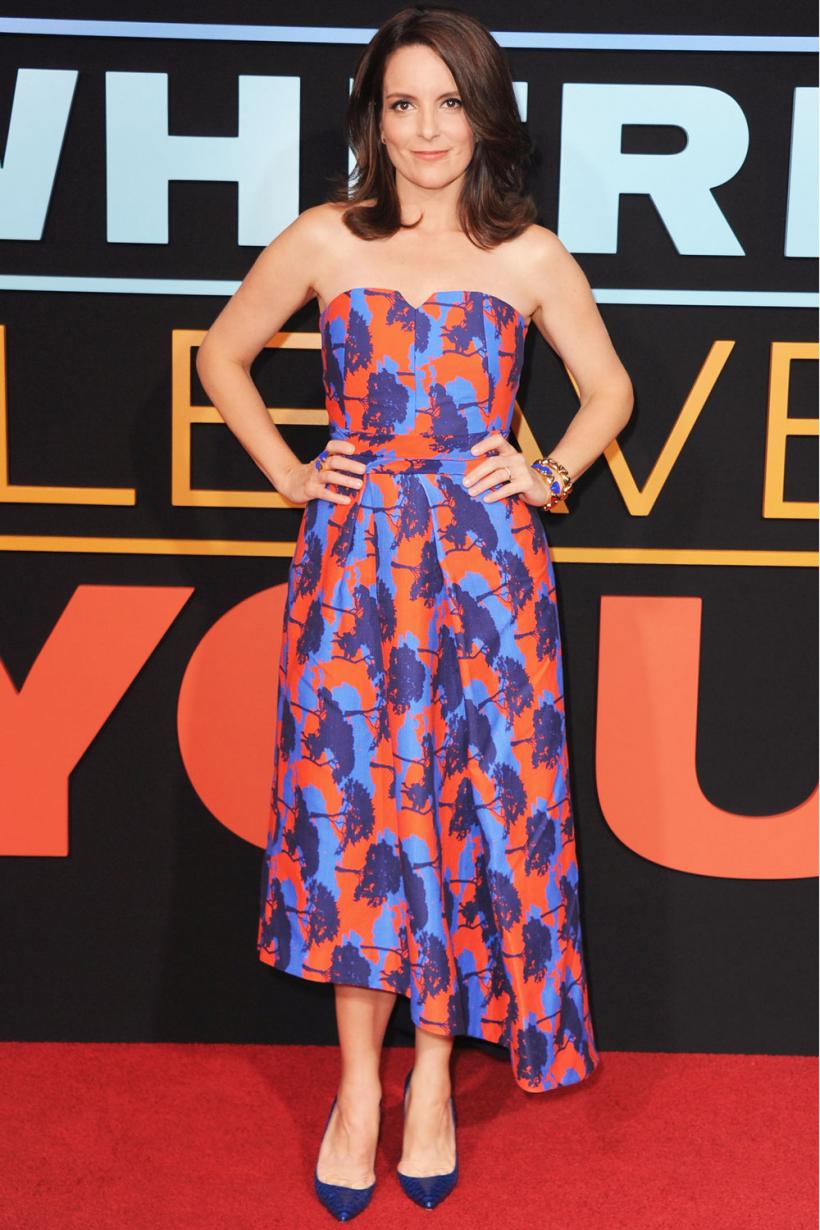 Tina Fey is everyone's go-to gal when it comes to life advice and just generally being awesome—but killing it on the red carpet has never been one of her missions. She never looks frumpy, of course, but she's never tried to knock anybody's socks off, either.
Until now.
Fey's new buzzworthy film, This is Where I Leave You—based on a bestselling novel and graced with a to-die-for cast (Jason Bateman and Adam Driver? Yes, please!)—is her official welcome to movie mega-stardom, and it suits her just fine, thankyouverymuch.
Befitting of her new A-list status, Fey has been trotting out a transformed wardrobe—and call us superficial, but it only makes us love her more. The opening act? A tailor-made Christian Siriano cocktail dress, worn on Letterman's talk show earlier this month. For the Toronto International Film Festival, she went with a textured, sexy, black midi dress that fit her frame perfectly (bonus points for the casual but sophisticated updo).
Finally, two days ago, Fey took it to the next level at her movie's L.A. premiere with the bold, colorful Osman gown pictured above. The dress is far more interesting than anything found on the red carpet of last month's Emmy's, and beautifully embodies Fey's style; nothings says "I'm quirky and not into lace and tulle" like a badass print.
What's next? Hopefully, more surprises and original fashion choices by the one and only Queen of Everything.
Images: Facebook