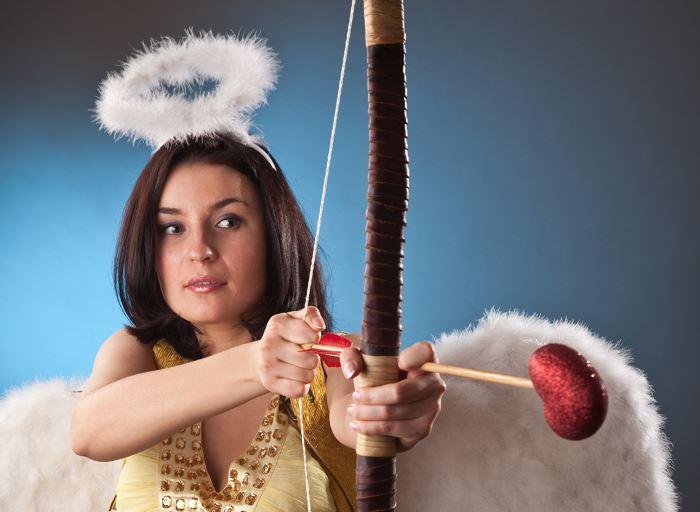 Credit: ThinkStock
I recently wrote an article about my less-than-stellar experiences working with a matchmaker. But they can't all be bad . . . right?
To dig deeper into the world of professional matchmaking, I spoke with Ms. Cowan of Cowan Introductions, a matchmaking service based in New York. Cowan may sound like a relic from a bygone age, but in reality, her services remain highly relevant. According to the Matchmaking Institute (yes, there's an institute), there are more than 2,000 professional matchmakers in the U.S., fueling an industry worth $500 million—roughly the same as the far more high-profile industry of online dating.
And lest you think matchmaking is a bunch of rich guys dropping cash to find a trophy wife, it's worth noting that most matchmakers have a client roster that's about 60% female and 40% male (and yes, we do think this signals a strange form of progress).
In other words, the service may be old-fashioned, but it actually taps into a pretty powerful movement—namely, more women taking the reigns on finding the right partner for them (if that's what they happen to want, of course). The industry has also evolved to include more services for lesbian, gay, transgender and bisexual love-seekers, and to generally challenge the "successful man seeking bride" stigma.
For her part, Cowan says that while it's easy to find someone to sleep with in the city that never sleeps, it's not so easy to find love. We chatted with her to get the intel on matchmaking myths, the problem with online dating and the most common mistakes people make when navigating the sometimes daunting dating scene.
How did you become a matchmaker?
My background in life coaching includes assisting my clients with building strong relationships. I felt a desire to utilize those skills, which led me to start a matchmaking company. After deciding this is what I wanted to do, I became a certified matchmaker. I realize all of my experiences led me to this place.
Do you think online dating works? Why or why not?
I am not against online dating and of course it has worked for some people. I just appreciate the vetting process and support that comes along with a matchmaker.
Why should someone use a traditional matchmaker? How does it improve the dating process? 
I think people use a matchmaking service because it helps weed out the people who are serious from those who are not. I don't think online dating is a bad thing—I think it is a great way to keep your dating skills sharp, but you really don't know what you're getting. When a person comes to a matchmaker, they are then vetted. Who has time to waste on someone who can possibly be lying in their online profile?
What expectations do your clients have? Do they often want someone who doesn't exist?
I think they expect the best effort possible from me to find them a suitable match. At times I believe they're looking for someone who does not exist, but I believe it comes out of fear. I think especially in major cities there are lots of options for men. The slightest view of imperfection and a man is ready to meet the next woman. Through coaching they may realize that imperfection doesn't mean you run, but can be something you grow to appreciate.
How do you think women can be their own matchmakers?
By being in tune with themselves and eliminating men that may not be a good fit for them. It's not all about physical appearances; you need to make sure that their values are aligned with yours. I think that is the first step in becoming your own matchmaker.
What are people doing wrong when they date that prevents them from finding love?
I think women sometimes treat each date as though the man sitting across from them is the one. You need to treat that person as though he is a good friend you haven't seen in a long time. The best advice I can give is to just relax, and enjoy the date for what it is. You never know what may happen next.