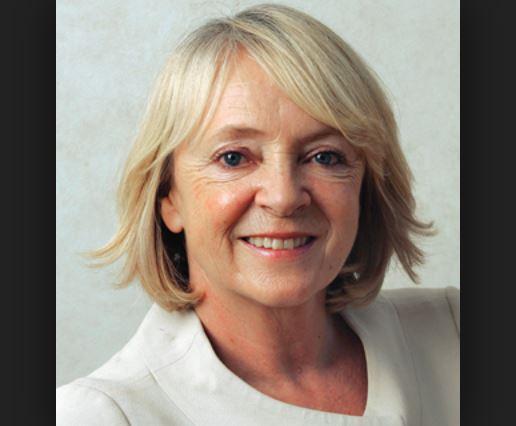 Jane Morrice
One need only look at the Oval Office to see that when it comes to politics, we've got a bit of a gender discrepancy. In this weekly roundup, we focus on powerful political women in the news who are helping to break the proverbial glass ceiling of policy-making around the world. Politicos, move aside. We bring you . . . politicas. For more on female politicians to watch, click here.
Hajiya Inno Attahiru
In Nigeria, female participation in politics remains dismally low—in 2011, a scant 8% of national parliament posts were filled by women.
Faced with this daunting reality, Hajiya Inno Attahiru is taking action. The female politician is pressing for a special fund to help women crack the proverbial glass ceiling during the 2015 general elections. Her plea is directed to a woman with the power and passion to make something happen: current Nigerian first lady Dame Patience Jonathan, who's founded several women empowerment programs and served as an advocate for increased female political participation.
Said Attahiru in her statement to Jonathan:
"The fund is to assist women in politics and ensure the massive participation of more women in politics, to vote and be voted for across Nigeria."
While Jonathan did extend some financial assistance to female political hopefuls in 2011, Attahiru claims the management of such assistance was lacking. She would know; she ran and lost in the elections herself, and says, "Most women, including myself, had not benefitted from the gesture."
In addition to setting up a more well-managed, dedicated fun, Attahiru is calling for the establishment of steering committees across the six geo-political zones of Nigeria to boost female participation. According to Attahiru, such moves are necessary in the face of a host of debilitating factors, including a lack of adequate resources and socio-cultural and religious forces.
Oh, and Attahiru will herself be running again in the 2015 elections. Which reminds us—we really need to figure out how to cast a vote in the next Nigerian elections . . .
Jane Morrice
Meanwhile, up in Northern Ireland, former politician Jane Morrice is doing her own rabble-rousing on behalf of female politicians in her home country. (Dream scenario: Morrice and Attahiru join forces, take over the world.)
The founder of the Northern Ireland Women's Coalition, and former assembly member and deputy speaker, is speaking out about the toxic treatment of women in politics, saying female Members of the Legislative Assembly (MLAs) were routinely demeaned and humiliated. And we quote:
"The worst were the incessant attempts to demean, humiliate and treat with disdain. However, interestingly enough, we were often told that it was not discrimination at all—that all politicians treated each other that way."
Morrice delivered her potent words to the Assembly and Executive Review Committee, which is looking into Ireland's own sorry state of affairs when it comes to gender equity in the political sphere. Just 22 of the current 108 assembly members are women, aka a less-than-robust 20%. Morrice hopes her statement will incite a strong action plan to enforce change, and is not in the mood for word-mincing:
"It is not just in politics, but in any place. I do not like to generalize, but I have to: It is in any place that men got to first—big business, boardrooms, Parliament and even the golf course. The mentality that a woman's place is in the home still exists among men and women . . . Informed sources say that it has changed, but I wonder if attitudes have actually changed in the body of the beast."
It's a good thing Morrice is more than capable of staring down that beastly body . . . and gearing up for a fight.
Hillary Clinton
Over in Hillary-World, Hills was particularly vocal this week about women's issues and rights. During a rally to endorse New York Governor Andrew Cuomo, she had this to say:
"Ask yourself why . . . we still act as if it's 1955. The fact that women still get paid less than men for the same work costs them and their families thousands of dollars every year. Imagine what a working mom could do with the money she is owed. That extra money, she could use it to rent or even buy a better home for her kids and herself. Those groceries she could buy. That car payment she could make."
And wait, there's more! At a rally in San Francisco for female Democratic congressional candidates, where she was joined by House minority leader Nancy Pelosi, she added:
"For too many women, for too many families, they don't just face ceilings for their dreams; they feel the floor has collapsed beneath their feet."
Therein ends your daily reminder that we still have a long way to go for women's rights in Nigeria, Ireland, the U.S. and beyond. Class dismissed.