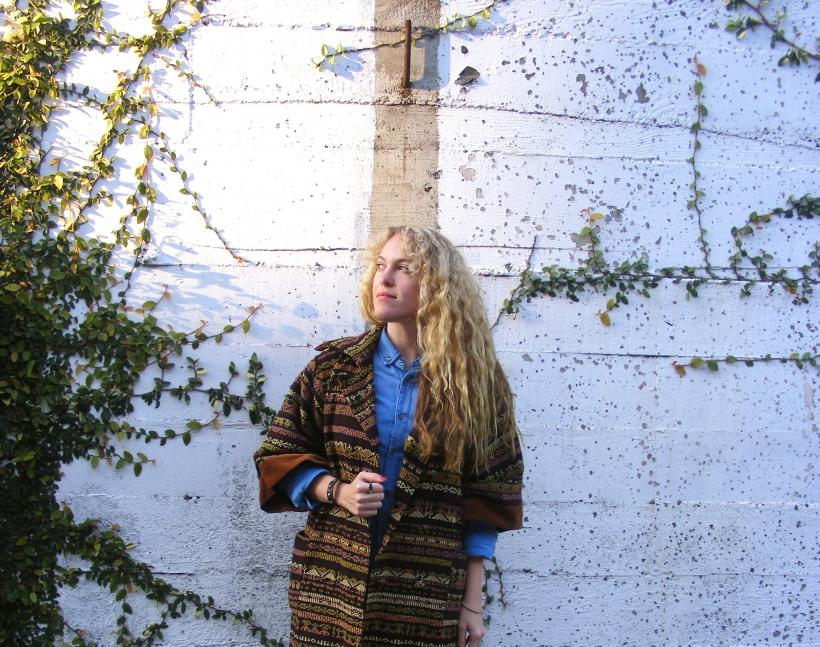 You gotta love (read: be nauseated by) those "shop your closet" tutorials that clearly mix up "stuff every girl has" with "stuff only Alexa Chung has" (like, you know, elegant white pants). Having said that, shopping your own closet—also known as rejecting the "I have nothing to wear" claim—is an economically smart move.
Here's how to do it right:
1. Salvage those sheer shirts once and for all: buy a simple, stretch cotton skin-tone camisole and resurrect all of your see-through tops that have been lingering like Walking Dead characters in the back of your dresser.
2. Invest in a couple of choice undergarments to bring about the same resurrection qualities for dresses and skirts. Buy—or discover in the wreckage of your overlooked wardrobe—at least one black and one neutral bra and voila! Sheer dresses are possible again. Hello, options!
3. Play with sleeves and pant lengths. Role up the sleeves of an old jacket. Turn up boyfriend jeans. Dedicate an hour to reinventing by playing with proportions.
4. Re-vamp the sweatshirt. Try wearing your old favorites with totally un-sporty items, like a flirty skirt or jeans and heels. Everyone at Fashion Week is doing it!
5. Marry summery dresses with chunky cardigans and sweaters—the lighter the fabric and the bulkier the knit, the better!
6. Layer t-shirts and button-ups. Try a denim shirt with a striped T, a printed T with a silky blouse, on so on. 2015 is about unlimited possibilities.
7. Mix textures of the same color. Group your closet by hue to make this easier. Be sure to pair a lacy skirt with a cotton shirt, velvety pants with silk. Wearing a single color head-to-toe is very 2015.
8. Turn a scarf into a belt and a necklace into a bag decoration. The sky is the proverbial limit—you're limited only by your own creativity!
9. Mix up your sock game: Omit them if you usually wear them or slap some on if you usually go without. Socks open up a whole new approach to old and familiar shoes. Try knee-highs or delicate ornate socks with pumps and oxfords to keep things fresh.
10. Clash the most unexpected prints . . . and just see what happens. Chances are, you'll love it.
Now go play!
Images: Bicoastalista.com, Anya Krupiakov