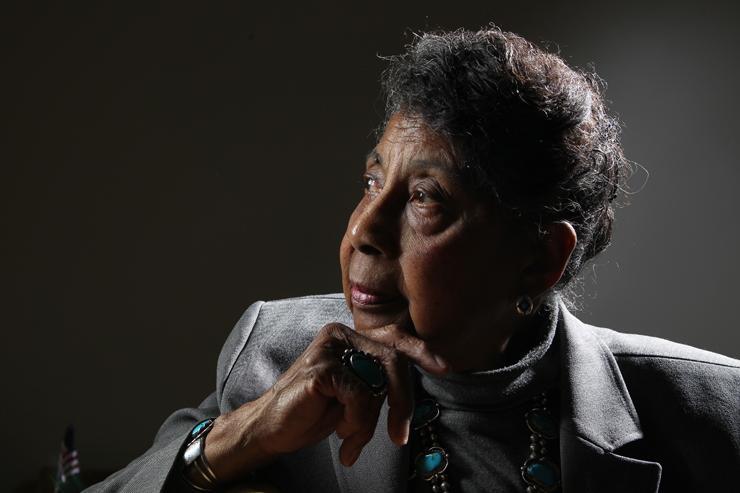 "Liz" Byrd (Credit: Michael Smith/Wyoming News)
One need only look at the Oval Office to see that when it comes to politics, we've got a bit of a gender discrepancy. In this weekly roundup, we focus on powerful political women in the news who are helping (or have helped) to break the proverbial glass ceiling of policy-making around the world. Politicos, move aside. We bring you . . . politicas. For more on female politicians to watch, click here.
"Liz" Byrd
When Harriett Elizabeth "Liz" Byrd passed away this Tuesday at age 88, she left behind an enduring legacy of firsts: first African-American woman to serve in the Wyoming legislature; first African-American in the state Senate; first fully certified, full-time African-American teacher in Wyoming.
Byrd began her barrier-breaking ways by earning a master's degree in education from the University of Wyoming in 1976, when the education system was still steeped in racism and sexism (or shall we say more deeply—rampantly—steeped in racism and sexism than it is today). When segregation barred her from the public-school system, she went to work at Fort F.E. Warren (now F.E. Warren Air Force Base). As University of Wyoming president Dick McGinity has phrased it, Byrd "displayed tremendous fortitude in overcoming racial discrimination to forge an exemplary teaching career."
Following her unprecedented work in the education sector, Byrd served in the Wyoming House of Representatives from 1980 to 1988, and then in the Wyoming Senate from 1988 to 1992, becoming—yes—the first African-American to serve in both houses.
Among her many accomplishments in politics, Byrd worked tirelessly to establish a state holiday in honor of Dr. Martin Luther King Jr. It's still celebrated today. In every state. (In conjunction with—you can't make this up—Robert E. Lee Day in Georgia, Florida, and Virginia.) 
"Liz Byrd Day," anyone?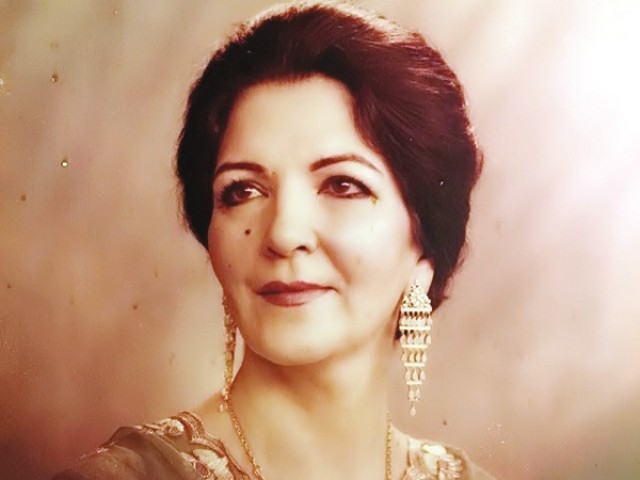 Begum Kulsoom Saifullah Khan
Byrd wasn't the only glass-shattering female politician the world tragically lost this week. Begum Kulsoom Saifullah Khan, Pakistan's first female federal minister, also passed away, at age 91.
Called "the boldest of her time" by the Express Tribune, Khan was active with her country's Independence Movement and, after being elected a Member of the Provincial Assembly (MPA), became a vocal and fearless opponent of the military regime of Ziaul Haq, which imposed martial law in Pakistan. Her resistance led to her being jailed and put on house arrest; undeterred, she went on to join the federal cabinet.
In addition to her political work, Khan is a highly regarded philanthropist who helped thousands of migrants when they came to Pakistan from India following Partition, which divided the British Indian Empire into the Dominion of Pakistan and the Union of India. And just because she's a generous baller like that, Khan also paid for the weddings and education of hundreds of underprivileged girls.
"Begun Kulsoon Saifullah Khan Day," anyone?
Hillary Clinton
Meanwhile, Hillary—still very much alive—had a week that was, well, kind of all over the place. A debrief:
— It was revealed that Hillary took more than 200 privately chartered flights at taxpayer expense during her time in the Senate . . . not exactly good for her already-tarnished image as a relatable Everywoman. Cue the proverbial coal-raking.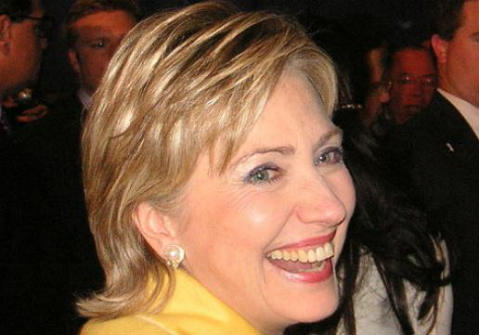 — Word on Capitol Hill is that Hillary is delaying her (presumed) presidential campaign from the spring (when pundits have predicted she would enter the fray) to July . . . because, according to insiders, "If you have the luxury of time, you take it." (Begging the question: Just how much time can one luxuriate in before the thumb-twiddling becomes ridiculous?)
— Benghazi is (surprise!) still kicking around; according to the top Democrat on the House Select Committee panel investigating the 2012 terrorist attacks in Libya, Clinton is willing to testify. In fact, she reportedly flat-out said, without hesitation, "I'll do it." Could this mean the end of the Benghazi attacks against Hills? (Haha, JK!)
— Clinton the Musical, a Broadway play that is an actual real thing, has cast Tony nominee Kerry Butler as Dame Clinton.
— Apropos of nothing, favorite headline of the week, hands-down: "Is Hillary Clinton the HealthCare.gov of Presidential Candidates?"
— Oh, and you know how last week we "reported" that Mitt Romney was beating Hills at Facebook? Well apparently, she's beating him at Twitter.
#sothere