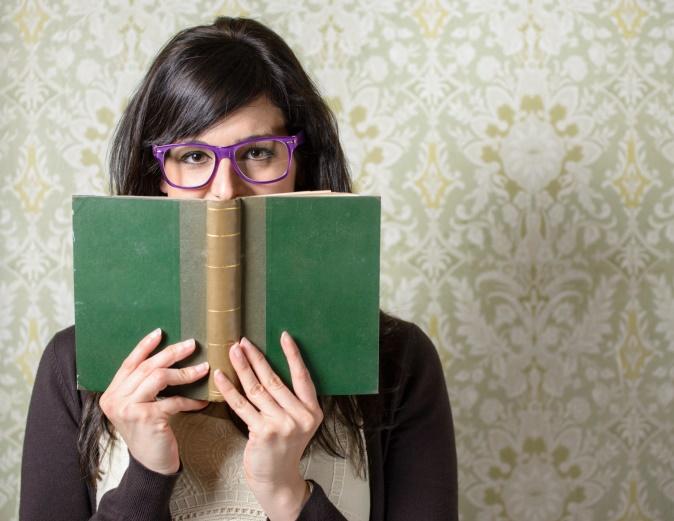 Credit: Thinkstock
In honor of Women's History Month, we recommend four new books that fete, explore, and uplift the stronger sex.
 
**
Tales from Kentucky Nurses
By William Lynwood Montell; University of Kentucky Press, $24.95, 296 pages
Nursing goes beyond dressing wounds and administering shots; practitioners frequently find themselves ministering to a patient's emotional needs as well. Here, Western Kentucky University Professor of Folk Studies William Montell has collected nearly 200 stories from hard-working women (and some men) who dedicated their careers to serving the wounded.
Spanning nearly 100 years, the collection features anecdotes from the Frontier Nursing Service, an organization that has provided care to Kentuckians living in remote locales since 1925, as well as nurses working in more traditional settings like emergency rooms and doctors' offices. The stories range from the tragic to the humorous and heart-warming (like the story of the stripper who sustained injuries due to a faulty pole). There's even a collection of ghost stories and descriptions of folk remedies used in rural communities.
Every firsthand testimony highlights the importance of this often underappreciated (and frequently underpaid) profession, while illuminating Kentucky's history of service to others.
Women have heard just about everything when it comes to getting ahead in the workplace. How can you separate the useful from the dizzyingly useless?
Enter Susan Packard, co-founder of HGTV, whose "10 Rules of Gamesmanship" are, well, a game-changer. In this BS-free book, Packard artfully explains how to employ her rules to foster healthy competition, create positive support groups, and serve as an effective team player. She approaches success in the workplace much like a competitor on the playing field, and explains the precedent for doing so—co-workers are "teammates" who "practice" before making a presentation, while "competitors" work for a different company vying for the same client.
Easy to follow and written in a no-nonsense style, New Rules offers practical and achievable strategies to become a powerful, productive leader.
The Tutor: a Novel
By Andrea Chapin, Riverhead Books, $27.95, 356 pages
Why reach for the same old bodice-ripper when you could read The Tutor, a romance novel for literary types? Debut novelist Andrea Chapin delivers a sumptuous and captivating historical novel set in 1590 in Lancashire, England. We meet the beautiful, literate and recently widowed Katherine de L'Isle, who falls in love with a newly arrived Stratford transplant and now village schoolmaster, William Shakespeare. A new, tumultuous chapter opens for Katherine, who, despite her best intentions, falls in love with this coarse and brash newcomer.
Chapin brings history alive in this imagined moment in Shakespeare's life and offers readers a thrilling and compelling look at what could have inspired the Bard's first published work, the poem Venus and Adonis. A wonderful novel for lovers of Shakespeare and historical nonfiction, The Tutor will not disappoint.
The Doll Collection
Edited by Ellen Datlow; Tor/Forge Hardcover, $27.99, 351 pages
Dolls permeate our society—there are child-size American Girl dolls with lifelike features and physiques, pin-thin Barbie dolls, and even creations never meant for children in the first place.
For this impressive anthology, Ellen Datlow, veteran editor of OMNI magazine and SciFiction, collected 17 stories exploring the intense fear of dolls springing to life and doing harm, with an introduction examining the connection between dolls and terror. These tales, masterfully crafted by award-winning authors such as Joyce Carol Oates and Carrie Vaughn, manage to avoid the clichés frequently associated with dolls, yet still send chills down readers' spines.
Accompanying the stories are black and white photographs of dolls—although, unfortunately, many of the images aren't full-size, and lose their disturbingly creepy allure. Sure to delight the doll-horror aficionado, The Doll Collection is a shelf-worthy addition for any fantasy/science-fiction collection.