Ooh la la.
Dual-purpose products FTW.
Whether you're a high-maintenance kind of woman or a low-maintenance one, chances are high that you use some kind of beauty product. It may be that a bar of soap, or a special shampoo or lipstick. Maybe you have shelves full of moisturizers, conditioners, makeup, and hair products.
Whatever you do, you do a little something, even if it's just to spray a scent on. You may prefer only the simplest of organic products to touch your body or may spend thousands of dollars getting only the finest name brands. 
Then there's the question of getting a little something-something to make getting your sexy on even easier, especially if you're not comfortable going to a sex shop. 
To help you out, here are ten products that will make you feel sexier and intensify your arousal:
1. Kissaholic Aphrodisiac Lip Stain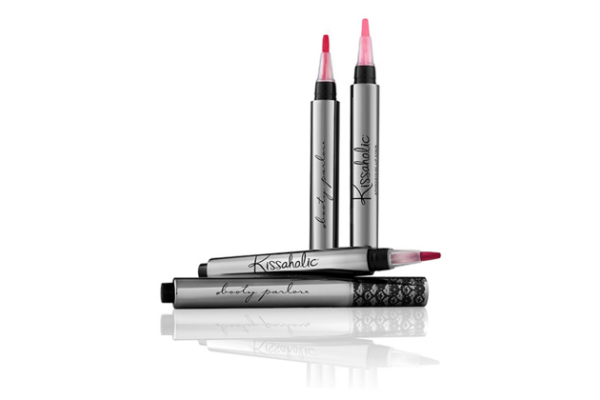 These lip stains have been infused with six South American aphrodisiacs and will stay on your lips for hours and hours. (Booty Parlor, $19)
2. Basic Instinct Sex Attractant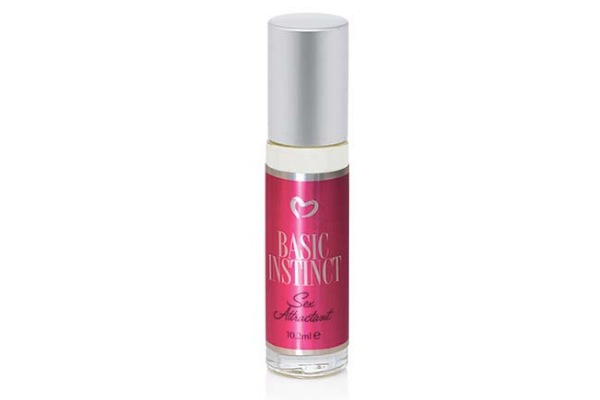 This roll-on sex attractant releases a scent that's unique to you and increases your natural attraction. (Pure Romance, $28)
3. Crazy Girl Wanna Be Naked Shave Creme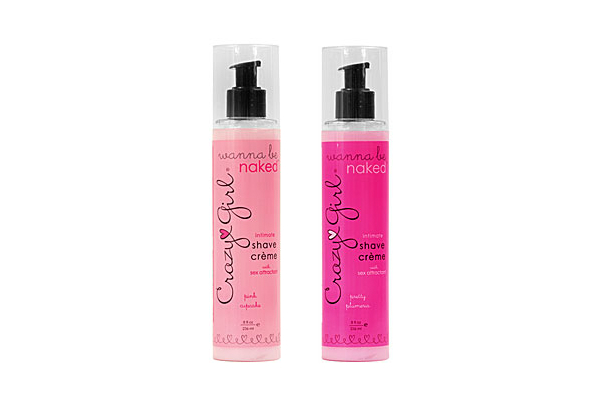 You can shave and sensualize your skin for sexy exposure. (Crazy Girl Products, $17)
4. Bosom Buddy Tingling Balm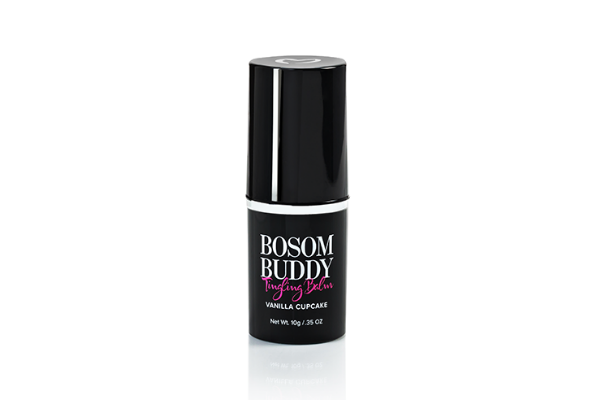 You can use this either as a moisturizer or as a way to intensify your foreplay game with tingling sensations on your lips and nips. There's two delicious flavors to choose from: Berry Blast or Vanilla Cupcake. (Pure Romance, $18)
5. Tata Harper Love Potion Aromatherapy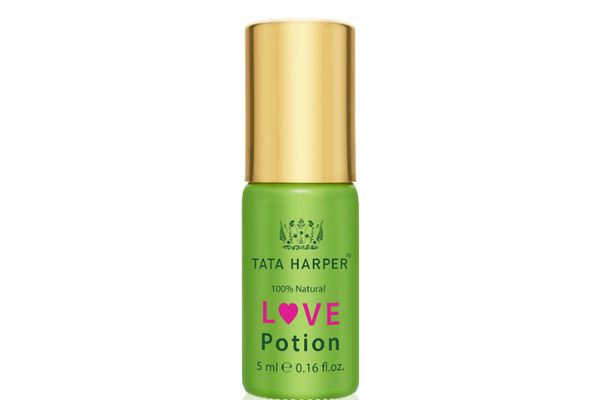 This aromatic blend of ten of the world's most potent aphrodisiac essential oils will stimulate the senses, heighten sensuality, and immediately inspire an inner sense of beauty and confidence. (Tata Harper Skincare, $42)
6. Luz de la Riva Pheromone-Inducing Salt Scrub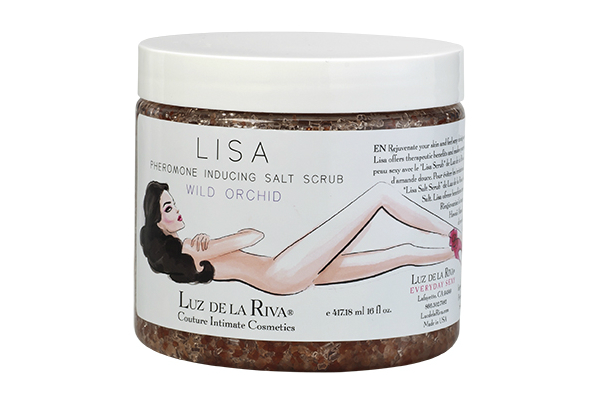 This pheromone-infused scrub comes in two fragrances: Wild Orchid and Sweet Chérie. It makes your skin noticeably soft, smooth and sexy. (Luz de la Riva, $28)
7. Kissaholic Aphrodisiac-Infused Breath Mist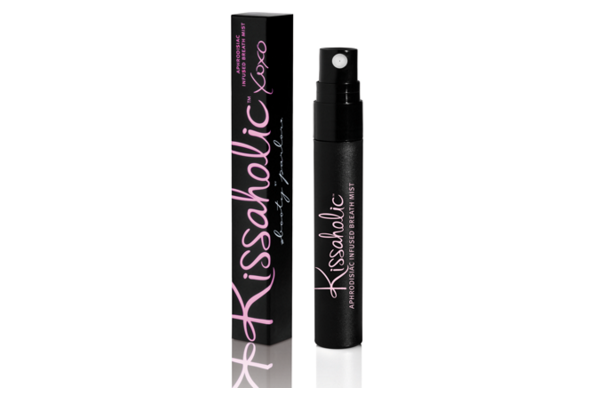 This product freshens your breath and fires up your libido at the same time. Cinna-minty never tasted or felt so good. (Booty Parlor, $9)
8. Luz de la Riva Olivia Arousing Nipple Creme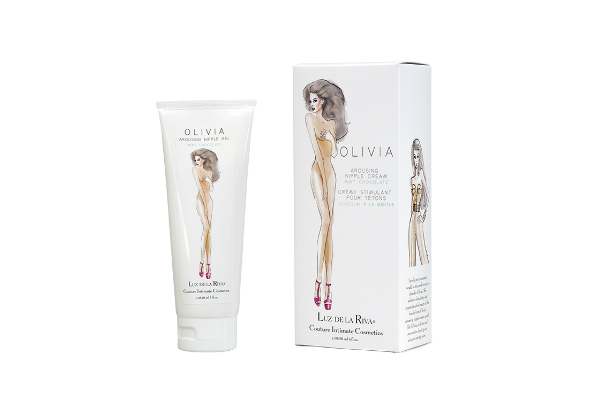 This nipple creme enriches sensation when massaged onto the breasts, and comes in three kissable flavors. It tastes delicious, too. (Luz de la Riva, $28)
9. Flirty Little Secret Body Butter with Pheromones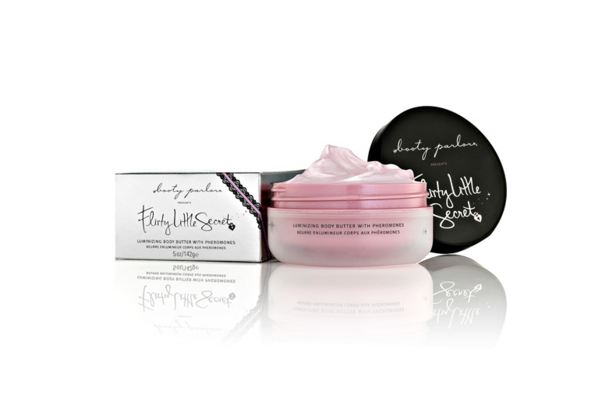 This luxuriously creamy body butter is infused with a potent pheromone, so you'll feel lingerie-ready and completely irresistible. (Booty Parlor, $28)
10. Body Dew After-Bath Oil Mist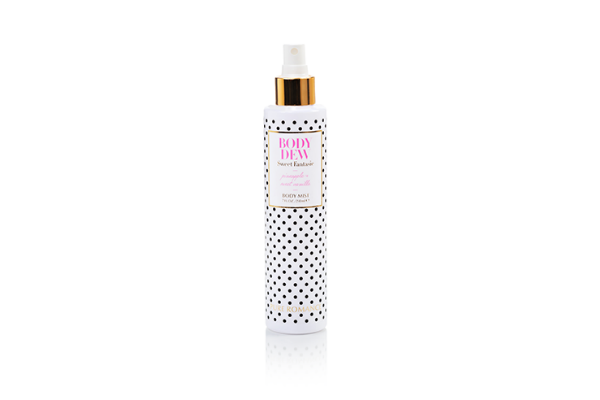 This gentle moisturizer makes even the driest skin feel happily hydrated. You'll feel so good, you'll want some skin-on-skin action right away. (Pure Romance, $20)​
This post originally appeared on Your Tango. More from Your Tango:
Looking For A Little Romance? Try This Collection Of Sultry Stories
I Wore A Vibrator Around Town — And Let My Husband Control It